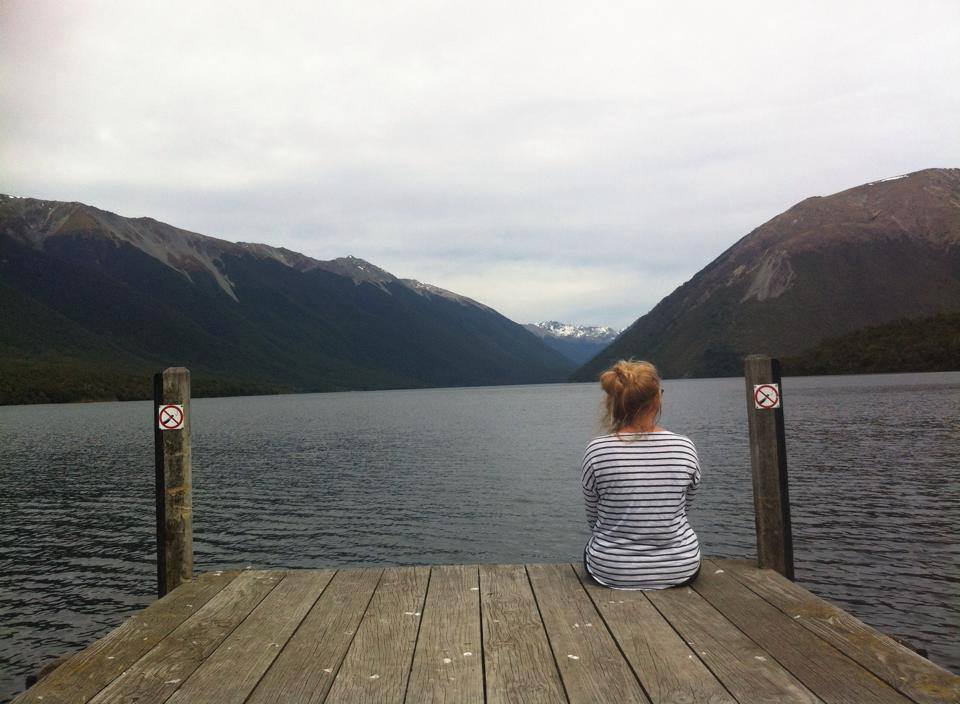 New Zealand top the lists of my favourite countries in the world, alongside Sweden and The Netherlands. And it's a favourite among tourists too… it's a country to opposites, calm relaxed bays, alongside bungy jumping in to a canyon, weather that varies from hour to hour, and food so indulgent alongside juice bars and health retreats. Make sure you add a holiday to New Zealand to your bucket list now…
With its sweeping landscapes, adrenalin activities, and wilderness experiences it's got to be one of the best countries in the world. If you want to find read more about my recommended places to visit in New Zealand I've popped a post together. And if this is your first time visit New Zealand, here are my top 10 tips for visiting New Zealand.


Become a Hobbit
This was top of my list when I visited New Zealand, visiting Hobbiton! The country provided the spectacular backdrop for the filming of the Lord of the Rings trilogy and there are around 150 sites across the country where you can walk in the shoes of Gandalf. The most famous attraction is Hobbiton, about 2.5 hours from Auckland. You can visit the Hobbit holes and take the two hour guided tour.
Walk on volcanic landscapes
Another LOTR reference, but also known as the best day hike in the world is the Tongariro Alpine Crossing. It was used as Frodo and Sam's journey into the land of Sauron and is an adventure in itself, giving you breathtaking views across New Zealand. Regardless of where you are in New Zealand, you're not too far from a Lord Of The Rings filming location! Have a read of my post on LOTR destinations in New Zealand.

Learn all about the Maori Culture
Participating in a Maori cultural experience should be at the top of your list when in New Zealand. Maori is the official second language of New Zealand and there are certain tips you should know when visiting Maori land or places of worship. You should never enter a marae ( Maori meeting space) without permission, always take off your shoes, do not consume food or drink while in a mare, and at the end of the welcoming ceremony, you will traditionally be greeted with a hongi—the touching of both nose and forehead. 15% of New Zealand's population are Maori.


Get into the wilderness
Around one third of New Zealand is protected national park and being immersed in wild, breathtaking landscapes is what visiting New Zealand is all about. From trekking the famed Milford routes, to cruising its magnificent fjords and getting up close to creaking glaciers, the value of the natural environment is one of the best places on earth to be immersed in nature. If you fancy going camping here are some recommendations on the best camping and campervan sites in New Zealand.
Be immersed in art deco
Thanks to a total rebuild after a massive earthquake that levelled the city in 1931, Napier boasts an impressive collection of art deco buildings and is a UNESCO World Heritage site. Nowhere else in the Southern Hemisphere has such a concentration of buildings in the styles of the 1930s.

Pack for all weathers
New Zealand is well-known for having all four seasons in one day. The temperature and weather can vary greatly from the north to the south island, so make sure you pack your raincoat and your flip flops. Basically bring lots of casual clothes you can layer up! And make sure you bring good shoes as there is a lot of walking, hiking, and outdoor activity opportunities.
Raise your heart rate
Since opening the world's first commercial bungee jumping operation in the 1980s, New Zealand has certainly secured its place as the home of adrenaline-fueled activities. From skydiving to white water rafting, and zorbing to gorge swings, there is no shortage of adrenaline filled activities, and that's not to mention skiing in the winter.
Strict about their customs
New Zealand has incredibly strict biosecurity laws to ensure invasive species are not introduced that could have drastic impacts on the country's agricultural and natural environments. You must declare any food, plants or animal products on arrival at customs. Make sure you clean your shoes, boots, and gear before you travel to New Zealand.
Rugby is part of their culture
Rugby is a way for Kiwis to come together, feel national pride and they are also really bloody good at it. It's a fundamental part of the country's national identity and if you visit any restaurant or cafe on a Sunday it'll be heaving, full of the mighty All Blacks.

The scenery is INSANE!
There is nowhere else on earth where a journey has taken me so long to go 100 miles. Around every corner you will want to stop your car, get out, immerse and then grab a few photos. This country is outstanding when it comes to natural beauty, whether it's snow capped mountains, stunning lakes or green rolling hills dotted with sheep (yes there's loads). Driving anywhere takes twice as long…. have a read of my 30-day itinerary here.

Have a read of all of my posts from my trip to New Zealand here.
*This is a sponsored post.