Cambodia's capital city Phnom Penh is one of the most chaotic yet magical places to visit in Southeast Asia, but there's an array of unique things to do in Phnom Penh.
It sits at the junction of the Mekong and Tonlé Sap rivers and was a hub for both the Khmer Empire and French colonialists. The gorgeous riverfront is lined with parks, restaurants and bars, but you don't need to go far from the main streets to uncover some of the cities histories.
You can find the ornate Royal Palace, the Silver Pagoda and the National Museum, all displaying artefacts from around the country.
Once known as the "Pearl of Asia" the city was considered one of the loveliest French-built cities in Indochina in the 1920s and is still stunning to wander around today. There are so many amazing Phnom Penh attractions…
I have visited Phnom Penh twice now and loved it both times so I can't wait to share some of the best things to do in Phnom Penh with you.
10 Things to do in Phnom Penh
Killing Fields Museum (Choeung Ek Genocidal Center)
Tuol Sleng Genocide Museum
Royal Palace Phnom Penh
Wat Phnom
Central Market
Cinema in Phnom Penh
National Museum of Cambodia
Independence Monument Phnom Penh
Shopping in Phnom Penh
Phnom Penh Nightlife
Which of these places to visit in Phnom Penh will be top of your list?
When is the best time to visit Phnom Penh?
The weather in Phnom Penh is a mostly tropical wet and dry climate and is consistently hot all year round. Temperatures range from 22 to 35 °C and are sometimes subject to the tropical monsoons. This means it's a great place to visit nearly all year around and will mean you can visit all of the best places to visit in Phnom Penh.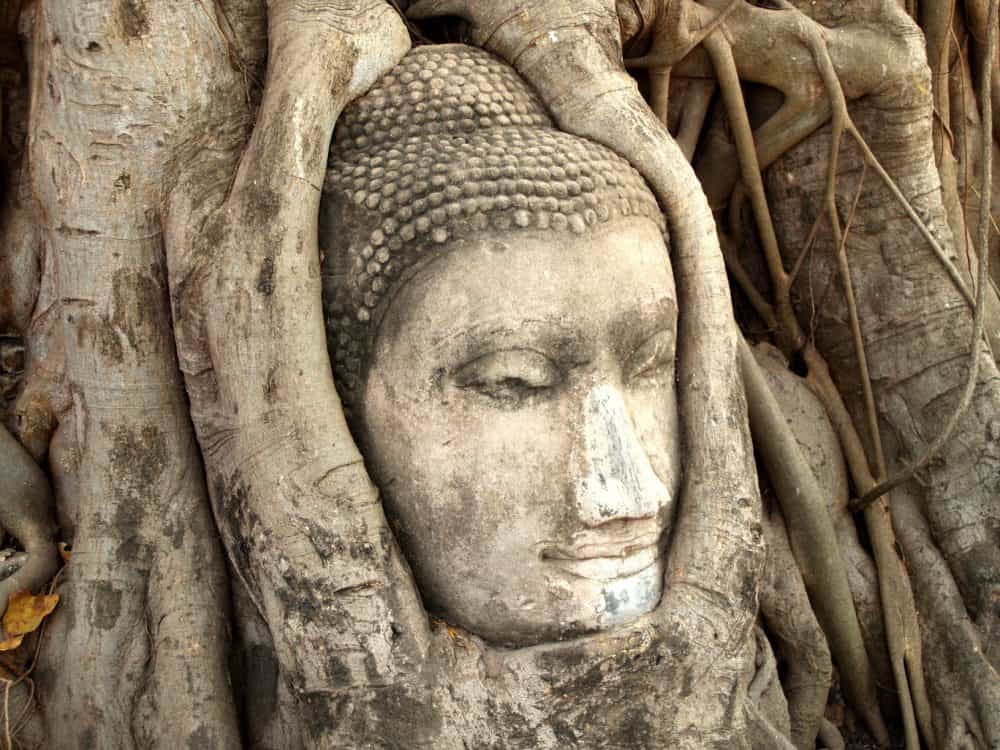 1. Killing Fields Cambodia (Choeung Ek Genocidal Center)
The MOST important place to visit in Phnom Penh is a trip to the Killing Fields Cambodia. They are a number of sites in Cambodia where large numbers of people were killed and buried by the communist Khmer Rouge regime, during its rule of the country from 1975 to 1979, immediately after the end of the Cambodian Civil War (1970–1975).
Analysis of 20,000 mass grave sites by the DC-Cam Mapping Program and Yale University indicate at least 1,386,734 victims of execution.
Estimates of the total number of deaths resulting from Khmer Rouge policies, including disease and starvation, range from 1.7 to 2.5 million out of a 1975 population of roughly 8 million. In 1979, communist Vietnam invaded Democratic Kampuchea and toppled the Khmer Rouge regime.
The site is now a memorial for all those that died throughout the regime. Here are some photos from my visit to Killing Fields Cambodia. Make sure you visit this famous Phnom Penh attraction.
Content from Killing Fields Museum S21 for accuracy on the history of S21 Cambodia
2. S21 Tuol Svay High School (Tuol Sleng Genocide Museum)
One of the most important things to do in Phnom Penh is to visit S21.
S21 (Tuol Svay High School) sits on a dusty road on the outskirts of Phnom Penh, Cambodia. In 1976, the Khmer Rouge renamed the high school S-21 and turned it into a torture, interrogation and execution centre.
Of the 14,000 people known to have entered, only seven survived.
Not only did the Khmer Rouge carefully transcribe the prisoners' interrogations; they also carefully photographed the vast majority of the inmates and created an astonishing photographic archive.
Each of the almost 6,000 S21 (Tuol Svay High School) portraits that have been recovered tells a story shock, resignation, confusion, defiance and horror. Although the most gruesome images to come out of Cambodia were those of the mass graves, the most haunting were the portraits taken by the Khmer Rouge at S21 (Tuol Svay High School).
Today, S-21 Prison is known as the Tuol Sleng Museum of Genocide. Inside the gates, it looks like any high school; five buildings face a grass courtyard with pull-up bars, green lawns and lawn-bowling pitches.
The ground-floor classrooms in one building have been left to appear as they were in 1977. The spartan interrogation rooms are furnished with only a school desk-and-chair set that faces a steel bed frame with shackles at each end.
On the far wall are the grisly photographs of bloated, decomposing bodies chained to bed frames with pools of wet blood underneath. These were the sights that greeted the two Vietnamese photojournalists who first discovered S21 (Tuol Svay High School) in January of 1979.
Content from Killing Fields Museum S21 for accuracy on the history of S21 Cambodia
3. Royal Palace Phnom Penh
The Royal Palace in Chey Chumneas, Phnom Penh is a complex of buildings which serves as the royal residence of the king of Cambodia. Its full name in the Khmer language is Preah Barum Reachea Veang Chaktomuk Serei Mongkol and the Kings of Cambodia have occupied it since it was built in the 1860s.
The palace was constructed between 1866 and 1870 after King Norodom relocated the royal capital from Oudong to Phnom Penh, built atop an old citadel called Banteay Kev. A great stop of your list of things to do in Phnom Penh.
4. Wat Phnom
Another amazing thing to do in Phnom Penh is to visit Wat Phnom, a Buddhist temple (wat) which was built in 1372 and stands 27 metres above the ground. It is the tallest religious structure in the city and is one of the most stunning Phnom Penh attractions.
The pagoda was given the name of Wat Preah Chedey Borapaut. Wat Phnom is the central point of Phnom Penh and although the sanctuary was rebuilt several times in the 19th century and again in 1926, it has been the heart of this amazing city. It really is one of the best things to see in Phnom Penh.
5. Central Market
If you love a good bargain like me, then head to The Central Market. The market is an Art Deco landmark of Phnom Penh, with bright yellow colouring on the exterior.
The building was completed in 1937 has a 26m high central dome, with four tall arch-roofed arms branching out diagonally across the block, creating vast hallways housing countless stalls and a variety of goods. When it first opened in 1937, it was said to be the biggest market in Asia; today it still operates as a market and is a popular favourite of things to see in Phnom Penh.
6. National Museum of Cambodia
The National Museum of Cambodia is Cambodia's largest museum of cultural history and is the country's leading historical and archaeological museum.
The museum houses one of the world's largest collections of Khmer art, including sculptural, Khmer ceramics, bronzes, and ethnographic objects. Its collection includes over 14,000 items, from prehistoric times to periods before, during and after the Khmer Empire, which at its height stretched from Thailand, across present-day Cambodia, to southern Vietnam.
7. Independence Monument Phnom Penh
The Independence Monument in Phnom Penh was built in 1958 to memorialize Cambodia's independence from France in 1953. It's an important monument in the countries history and is recognised with this stunning lotus-shaped stupa, of the style seen at the Khmer temple at Banteay Srei.
During national celebrations, The Independence Monument is the centre of activity and usually, a ceremonial flame on the interior pedestal is often lit by a royal or high official on these occasions, and floral tributes line the stairs. Every year, The Independence Monument is visited by foreign tourists and locals.
8. Shopping in Phnom Penh
The city of Phnom Penh is a great city for shopping with thousands of stores and markets selling everything from handicrafts, homewares, traditional attire, and souvenirs. Local markets such as Russian Market and Central Market (mentioned above) are great places to go for deals lots of items.
It's not just about steamy local markets or knock-off bags any more, in the markets where you can find modern shopping malls and independent boutiques selling an array of goods.
9. Cinema in Phnom Penh
One of my favourite things to do in Phnom Penh when I was backpacking, was to head to the cinema. Today the capital is home to a number of multiplex cinemas showing the latest Hollywood blockbusters, as well as more intimate cinemas offering documentaries, as well as foreign and independent films. A great way to spend a day and one of the best Phnom Penh attractions.
10. Phnom Penh Nightlife
However, if you do fancy putting on your Gladrags, then the nightlife in Phnom Penh is next level. From clubs to dive bars, full moon parties to Pub Street, Cambodia truly comes to life after dark, and is a favourite amongst tourists looking for things to see in Phnom Penh.
Cambodia's capital has a glistening array of options for a night out including some luxury restaurants, backpacker bars and several night markets, alongside the river on Sisowath Quay. The new upmarket Jet Container Night Market is worth a visit too, with pop-up restaurants, bars, and stores.
So have you added some of these spots to your list of things to do in Phnom Penh? Let me know how your trip goes!
---
Other posts that may help you:
7 Things To Do In Siem Reap Cambodia
A Guide to visiting Angkor Wat Cambodia
Ultimate Guide to one week in Bali Itinerary
A Guide to a Weekend in The Gili Islands
Sign up to AirBnB with this link and receive a £23 off your first booking.
To receive my articles and reviews straight to your inbox SUBSCRIBE HERE.
Did you know I also vlog my trips? Make sure you subscribe to my YouTube channel so you get alerted when all my travel videos goes live… CHECK THEM OUT HERE
Thank you for reading and as always happy adventuring! If you have any questions about the destination please leave these in the comments below.
If you've enjoyed this post, please share it for me with all your friends and family!
Sophie X