There's many incredible places to visit in Chile and whether you are after the food, drink (especially the Pisco Sour cocktail), culture or history, Chile is an incredible country to visit anytime of the year.
Chile is a long, narrow country stretching along South America's western edge, with over 6,000km of Pacific Ocean coastline, and is one of the most interesting countries in the world, due to its contrasting climates, weather and atmosphere. The country is adverse, and excites anyone that visits.
When travelling to Chile, there are lots of places to visit, from dry dusty deserts, to ice cold glaciers, and beaches where sunshine is consistent. The capital of Chile sits in a valley surrounded by the Andes and Chilean Coast Range mountains.
There are so many interesting places to visit in Santiago too, with gorgeous historic cathedrals, set against the famous Parque Metropolitano Swimming pools, and the ever relevant botanical garden, where you can explore the natural side to this incredible country.
Chile is a diverse and amazing country with so much to offer tourists, and has been on many adventure traveller's bucket lists for years. I would recommend adding this gorgeous country to your bucket list ASAP.
[All images provided by Visit Chile]
Top places to visit in Chile
Torres del Paine National Park
San Pedro de Atacama
Santiago
Valparaiso
The Wine Valleys
Chiloe
Pisco Elqui
Carretera Austral
What is the best time to go to Chile
The best time to visit Chile depends on the region you're traveling to. due to the length of the country the climates and weather can wary considerably. I would recommend visiting between October and March as its the warmest and most accessible months for those who are heading to Patagonia, whereas if you are travelling to the famous Santiago, the Central Valleys, and the Atacama Desert you could go anytime!

Is Chile safe to visit
I would say you are safe in Chile, as you would be in any other country. Of course, be aware of mugging, scams and tourist traps, especially in Santiago, Valparaiso, and Antofagasta. Just be aware at all times, as you would be anywhere in the world!
How much does it cost to travel to Chile
Chile is the most developed country in South America but that of course means that it is also the most expensive. Compared to some of the other South American countries it can be quite pricey for accommodation, and activities, but as always if you do your research, you can save lots of $$$.
What language is spoken in Chile
The official language of the Chile is Spanish and this is spoken by the whole population
10 Things to do in Santiago Chile
Climb up to the Santa Lucia Hill
Explore the Palacio de La Moneda
Eat Seafood in the Central Market
Take a day Trip to Cajon del Maipo
Spend a Day on San Cristobal Hill
Explore the Plaza de Armas
Tour the Home of Pablo Neruda
Go to the Top of Sky Costanera
Hike in the Mountains
Eat all the Ice Cream at Emporio La Rosa
Top 10 places to visit in Chile
1. Take a cruise in Magellan's Wake
October 2020 will mark the 500th anniversary of Ferdinand Magellan's discovery of the stretch of water off the tip of Chile that joins the Atlantic and the Pacific – a strait named after the intrepid explorer himself.
Magellan described Southern Patagonia as fierce and untamed, owing to the dramatic landscape of mystical fjords, crystal glaciers, jagged snow-dusted mountains and wild shores which remain largely unchanged to this day – earning its reputation as 'the end of the world'.
With a number of epic cruises departing from Chile's Punta Arenas, there's never been a better time to set sail from the vast Patagonian wilderness.
2. Witness a solar eclipse
With over 70% of the astronomical observatories in the world located in Chile and 300 days per year of clear skies, Chile is the Astrotourism Capital of the World. Following the total solar eclipse in July 2019, best viewed from Chile's Elqui Valley, the phenomena is set to continue in 2020.
Pucon, in the Araucanía Region, south of Santiago will be the best place to view the total solar eclipse due in December 2020. In December 2021, a total solar eclipse will take place over Antarctica, with cruise itineraries on sale now.
In addition, the evening before the eclipse aligns with the peak period of activity of the Geminid meteor shower, where observers have the chance to see a stunning 120 meteors per hour in the starry sky.
Visitors to Chile can also delve into deep space at the ALMA observatory in the Atacama Desert, home to the largest radio telescope on Earth. Guided tours and public visits are available.
3) Head for a spot of skiing at Nevados de Chillán
For the third consecutive year, Nevados de Chillán has been voted as Chile's Best Ski Resort in the 2019 World Ski Awards. Located a six-hour drive south of Santiago, the resort area sits atop three active volcanoes – Nevados de Chillán, Chillán Nuevo and Chillán Vejo.
Set at an altitude over 3,000m high, skiing is available June to October across the skirt of the volcanoes and the slopes offer unrivalled panoramic views of the surrounding area. Nevados de Chillán is home to 30 slopes including the longest run in South America, the 13-kilometre-long 'La Tres Marias'.
Visitors can also relax and rejuvenate in one of the resort's four volcanic thermal springs, with a pisco sour in hand after a hard day on the slopes. The resort is also home to Chile's Best Boutique Ski Hotel 2019, Hotel Nevados – a 70 room property, with an excellent on-site spa, restaurant and cosy common areas.
4) Set off on an adventure!
Chile has once again been voted the best destination in the world for adventure travel, in the 2019 World Travel Awards. It's no wonder that a country spanning three continents, home to a strikingly diverse landscape and abundance of natural wonders is every adrenaline junkie's dream!
From glacier hiking in Patagonia and the longest zipline in South American in Pucón, sandboarding in the Atacama Desert and scuba diving in Rapa Nui – there's an adventure for everyone.
5) Stay at South America's first Mandarin Oriental
The 5* luxury Mandarin Oriental, located in the upscale neighbourhood of Las Condes, is now welcoming visitors. Recently completed, the impeccable property offers a beautiful outdoor pool area, award-winning restaurants and exquisite rooms. L
ying in the lush gardens overlooking the pool and waterfall, the hotel's AKO Wellness & Spa enjoys a uniquely peaceful setting. Spread over three floors, the spa features five treatment rooms, all with their own sauna facilities.
Mandarin Oriental's second project, an oceanfront resort in Viña del Mar, north of Valparaiso, is also scheduled to open in 2020.
6) Cross the desert in a 4X4
Explora, voted the World's Leading Expedition Company in the 2019 World Travel Awards, adds a brand new tour for 2020. Guests will cross from the terra-cotta mountains of the driest desert in the world, Chile's Atacama Desert to the infinite whiteness of the Uyuni salt flats in Bolivia.
Visitors can discover a landscape like no other, on a once-in-a-lifetime journey, led by an expert Explora guide and driver as they make the remote crossing in a 4×4 vehicle. The route traverses the spectacular highlands, past geothermal fields and impressive volcanoes, through wildlife hotspots and along the shores of beautiful mirrored lagoons. The new tour will be available from June 2020 as an eight or ten-night package.
7) Discover Patagonia in the summer
LATAM Airlines announces a daily service from Santiago to Puerto Natales during January and February 2020. The three-hour domestic flight will give visitors better access to the vast Patagonian wilderness this summer, via the gateway of Puerto Natales – located 112 kilometres from the world-famous Torres-del-Paine.
For those looking to get a taste of true, unspoilt Patagonia (away from the tourist hotspots), there's an abundance of remote National Parks, pristine glaciers, breathtaking fjords, ancient caves and lesser-known wildlife watching spots away from the main tourist sites to discover.
8) Embark on a group tour
Latin Routes, the South America tailor-made specialists, will operate escorted group tours for the first time in 2020. Founded in 2012, Latin Routes has unveiled two Chilean itineraries from their launch of nine itineraries, across six South American countries.
The Chile Explorer itinerary, a 14-day tour, will feature Santiago, Atacama, Puerto Varas and Torres del Paine National Park. In addition, the Pure Patagonia itinerary, a 17-day tour will visit Argentina and Chile, with Chilean Patagonia highlights including Puerto Vara, Puerto Natales and Torres del Paine. Departures for both tours start in November 2020.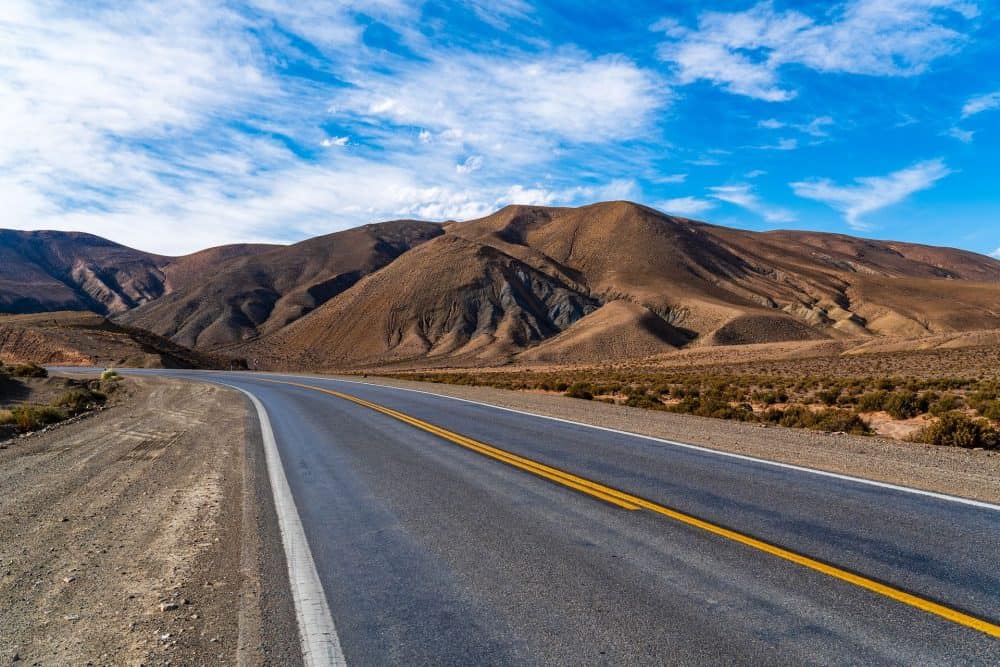 9) Stay in a Glass House at Puro Vik
Vik Retreats launch Puro Vik: Working in tandem with Vik Chile, a remarkable collection of glass houses offers a new way to experience Chile's breath-taking landscapes.
Seven new glass houses form the highest category of accommodation on site. They hang from the steep hills just below Vik Chile, in the stunning nature and vineyard of Chile's Millahue Valley.
The hotel is carefully positioned to offer the best vantage points for living in exquisite, cool and romantic luxury while capturing the magnificent dramatic natural surroundings.
10) Celebrate Lollapalooza Festival 10th Anniversary
Celebrating its 10th anniversary next year, the international music festival will welcome 200,000 people over two days with a winning formula combining great music, visual arts and food and drink.
The festival is set to take place in the picturesque Parque O'Higgins in Santiago, Chile and will run from 27-29 March 2020. This years' incredible line-up includes Guns n' Roses, Travis Scott, The Strokes, Lana Del Rey, Gwen Stefani, Vampire Weekend and Rita Ora – plus many more!
Other posts that may help you:
Visit Lisbon: 9 Day Trips from Lisbon
Berlin City Break: How to spend a Weekend in Berlin Germany
Italian Coastal Adventure in Positano
10 Hygge Things to do in Copenhagen
The Best Weekend Trips in the UK
Sign up to AirBnB with this link and receive a £23 off your first booking.
To receive my articles and reviews straight to your inbox SUBSCRIBE HERE.
Did you know I also vlog my trips? Make sure you subscribe to my YouTube channel so you get alerted when all my travel videos goes live… CHECK THEM OUT HERE
Thank you for reading and as always happy adventuring! If you have any questions about the destination please leave these in the comments below.
If you've enjoyed this post, please share it for me with all your friends and family!
Sophie X
*Post in collaboration with Visit Chile