Spain is a country that many people have travelled to, but we seem to hear people talk about visiting Mallorca, Madrid or Barcelona. I first went to Murcia when I was 11 years old and I have been countless times since.
And now, I go back to this area of Spain nearly every year! This Spanish city offers everything that you need from a weekend break in Spain…
The city is underrated and offers visitors so much to see and do. And I actually prefer the quieter side this amazing city, against the chaos of the bigger Spanish cities close by.
It means it truly delivers in authenticity and culture…oh and of course food. I have spent countless holidays eating bread, aioli and so much Jamón that it's quite incredible that I didn't morph into a piglet.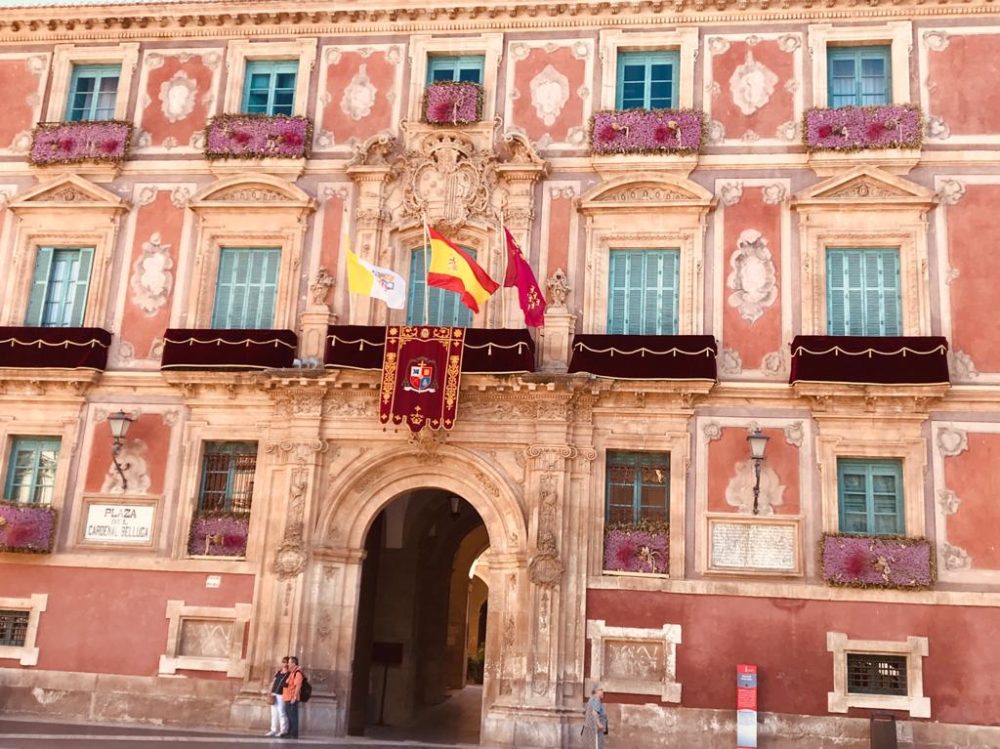 Where is Murcia?
Murcia is located just inland from the Costa Blanca, south of Alicante, on the Segura river. It is an incredibly Spanish city, with a population of around half a million. The city of Murcia dates back to the ninth century, meaning it offers culture as well as a fantastic relaxing holiday destination.
Murcia city is within the region of Murcia, it's lovely and lazy and I adored visiting there as a child and as an adult, if you explore any of my 21 recommendations below you will realise why.
But what are the best things to do in Murcia?
How to get to Murcia?
Fly
If you fly into Murcia, you'll land at Murcia San Javier Airport. The easiest way to get to Murcia's town from the airport is to drive or take a taxi.
You can also hire a car, but I'd only recommend a car if you want to go further out of the city during your trip.
Train
And believe it not, you can actually get the train to Murcia from London!
It takes an average of 38h 23m to travel from London to Murcia by train, over a distance of around 936 miles (1507 km). There are normally 2 trains per day travelling from London to Murcia and tickets for this journey start from £183.11 when you book in advance.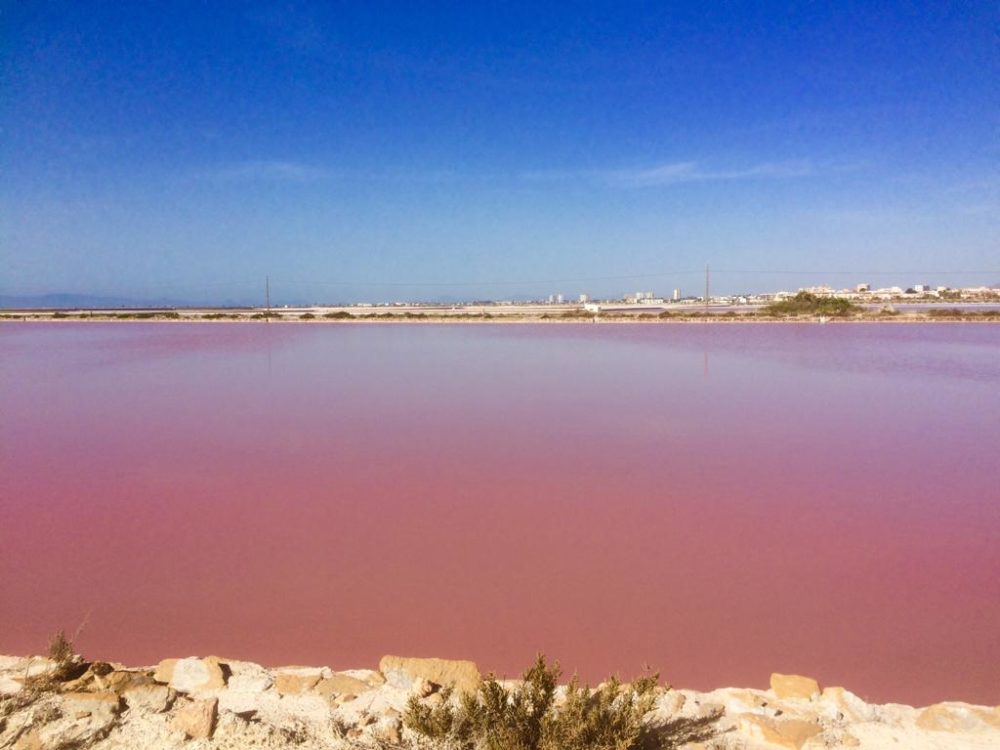 Weather in Murcia
Month High / Low (°C)
January —- 17° / 6°
February —- 18° / 7°
March —- 21° / 9°
April —- 24° / 11°
May —- 27° / 15°
June —- 31° / 19°
July —- 34° / 21°
August —- 34° / 22°
September —- 30° / 19°
October —- 26° / 15°
November —- 20° / 10°
December —- 18° / 7°
Budgeting for Murcia
Much like the rest of Europe, Murcia is a great city to visit if you are on a budget, or if you want to splash the cash. I would usually recommend budgeting around £50 per day for food, drink and activities and around £100-£150 per night for a quality hotel, B&B or Airbnb.
21 Things to do in Murcia
Murcia is simply wonderful, you can spend your time relaxing, exploring, eating and not doing a whole lot else. This is exactly what we all need right now. Sometimes when we travel, we feel the need to try and stuff our schedules, so it's nice to visit somewhere and take things at a slower pace.
1. Glorieta de Espana is a stunning area submerged by gardens and vibrant foliage.
2. Explore the Cathedral museum
3. Why not visit the Cathedral and the Marqués de Los Vélez chapel
4. Take a peaceful and quite truly wonderful walk around the Santa Clara
5. Stay at the NH Amistad de Murcia – A no thrills hotel in the centre of Murcia city with everything in walking distance.
6. Feel like a local and take a sit in one of the many cafes and bars in the cathedral square, Plaza de Belluga – perfect for people watching over a cold glass of sangria.
7. Take a walk along the river and slow down before the windows of the Casino, wherein the nineteenth century the worthy citizens would sit to be admired like fish in a bowl.
8. Through the archway of the Plaza de Santo Domingo, formerly the Market and site of royal ceremonies take a leisurely stroll, buy a bunch of flowers or a newspaper and sitting in the sun.
9. Choose one of the restaurants in Plaza de Santo Domingo and ask for the menu. I would recommend going for the day's special (regardless of what that might be). It is usually fresh vegetables, roast lamb or fish baked in salt. DO NOT skip dessert, indulge in one (or both) typical Murcia desserts such as "paparajotes", lemon leaves deep fried in sweet batter (don't try to eat the leaf!) or squares of cinnamon flavoured custard known as "leche frita".
10. Take a trip to the Sand sculptures in Bolnuevo Mazarron, you will be blown away by the intricacy of these sculptures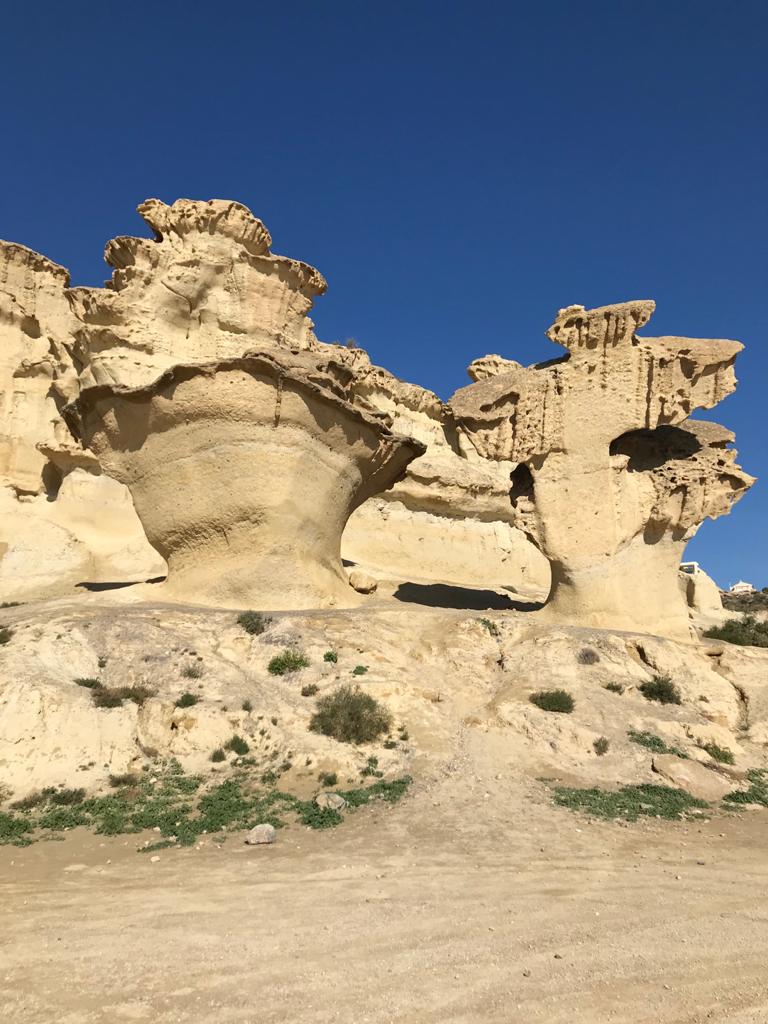 11. Take a leisurely hike up to Bateria de Cenizas near La Manga for spectacular views and large canons!
12. Have dinner at Encarnation in Los Alcarzares, where you can have a drink and watch the sun go down.
13. Take a sunrise walk over the salt lakes
14. Immerse yourself in Cartagena's millennia of history—and enjoy an introduction to the city's gastronomic offerings by taking the tapas tour in Cartagena. This tour is around £38 and visits 4 top tapas restaurants in Cartagena.
15. Dine out in style at Venezuela in Lo Pagán, Spain. Their bread alone is worth going for!
16. Visit El Rubio 360 for their views, but mainly for their extensive wine list
17. There are some beautiful beaches in Murcia, but one hidden gem is Cala Cortina – it's a family favourite of ours as it's so quiet and tranquil.
18. Whilst at Cala Cortina, you must visit Mares Bravas. When I asked my mum about the name of the restaurant, she said 'I was hoping to keep this a secret'. The restaurant on the beach is totally understated, but the seafood is delicious! Order the Sardines, a big Spanish salad and some bread and aioli for a laid back but simply delicious and minimalist lunch.
19. Head to La Manga Tennis and Golf Club, for the best club sandwich you will ever have along with the possibility of seeing some A list celebs! Non-members are able to play tennis and golf at La Manga for a small charge – make sure you book in advance.
20. Visit Lorca Castle, situated at the top of a hill, you will find nothing but breath-taking views await you at the top.
21. Drive or sale to La Manga for fresh seafood and quality service at Escela de Pieter.
If you on a bigger trip exploring more of Europe check out my guides to France, Germany, Greece, Iceland, Italy, Portugal, Spain and United Kingdom.
*This is a sponsored post in collaboration with Visit Murcia.
---
My Travel Tips and Recommendations
Flights
To book flights, I always use flight search engine Skyscanner, I regularly use the Everywhere tool to find the cheapest places to travel. It's how I get to travel so much all around the world. I find it the easiest way to compare flight prices across airlines and get the best deals.
Accommodation
For accommodation, I usually book most of my hotels or hostels through Booking.com. I love using this platform as it provides me with some amazing deals for accommodation all around the world. Or if you prefer, I also recommend using Airbnb. If you haven't signed up with Airbnb already, you can use this link to get £25 off your first visit!
Travel Insurance
Picking travel insurance that covers you in all eventualities is an essential part of planning a trip for every single person. If you can't afford travel insurance, you can't afford to travel. You never know what's around the corner.
Did you know I also vlog my trips? Make sure you subscribe to my YouTube channel so you get alerted when all my travel videos go live… CHECK THEM OUT HERE
Thank you for reading and as always happy adventuring! If you have any questions about the destination please leave these in the comments below.
If you've enjoyed this post, please share it for me with all your friends and family!
Sophie X