Since we started travelling we have done so many different day trips and overnight trips, but nothing even comes close to how good this trip was! After crew introductions, safety talks and being given our itinerary for the five days, we were ready! Here is my guide to travel around The Whitsundays and the Great Barrier Reef.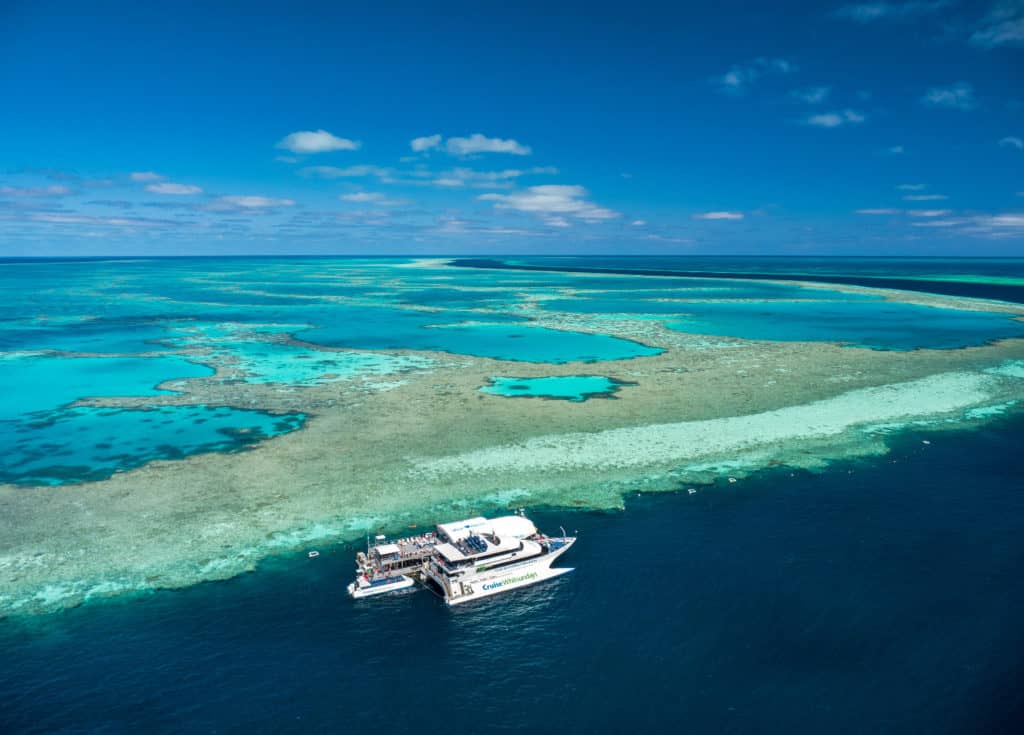 DAY 1
Day one is dependent on how you feel, as it is merely dedicated to exploring Airlie Beach. Obviously this is possible to do without a pass as it's a public beach but it was still a great day. However, we felt like it was a waste of a day and just wanted to get out on the reef and to Whitsundays. However, there are lots of things to do and you can visit the shops, restaurants, bars or even just relax on the award winning Airlie Beach Lagoon, overlooking the Coral Sea and Whitsunday Islands.
Where we stayed? Airlie Beach Nomads Hostel
DAY 2
Day 2 came around so quickly and we were so excited to go back out exploring. Day 2 was the Island Hopper Pass, where you are free to explore one or more of the Whitsunday Islands throughout the day.  You can explore Hamilton Island with its numerous attractions dotted across the island or even go and give Daydream's 'Living Reef Lagoon" a go! We chose to go Hamilton Island in the morning as we had spoken about visiting there before and then we made our way over to Daydream in the afternoon to visit the Living Reef. The reef was incredible and it was amazing seeing all the fish and animals up close in captivity.
Where we stayed? Airlie Beach Nomads Hostel

DAY 3
On day 3 we headed out on the Camira Day Sailing Adventure across The Whitsundays. The area is world renowned as a sailor's paradise, and Camira is the region's most modern, prestigious and fastest day sailing vessel so we were happy with our choice of trip. We were able to go swimming, jump in the water to snorkel, laze on spectacular Whitehaven Beach and lap up the thrill of sailing in this amazing location.  Imagine that cliché shot of Whitsundays and then imagine seeing it in real life! That is literally how spectacular Whitsundays is!
The added bonus was that food was included and consisted of a delicious barbeque lunch!
Where we stayed? Airlie Beach Nomads Hostel
DAY 4
Reefworld is located 40 nautical miles from shore on the Great Barrier Reef and was our location for the next two days! The pontoon is permanently moored on Hardy Reef and is located in one of the most spectacular stretches of the Great Barrier Reef. It is where the day guests come on board. Throughout the day there are lots of activities for guests to experience with amazing activities such as diving, snorkelling, swimming with thousands of fish, on board massages and even a scenic helicopter flight to Heart Reef! What more could you want?
By 3pm, the day guests departed and we were left alongside 10 other Reefsleep guests on board the boat. All to ourselves!!!! We grabbed a position on top deck and watched the sun set before we slept under the stars in our comfy beds on the top deck of the pontoon. There is really nothing like sleeping on a pontoon in the middle of the ocean!
Where we stayed? Reefworld at Hardy Reef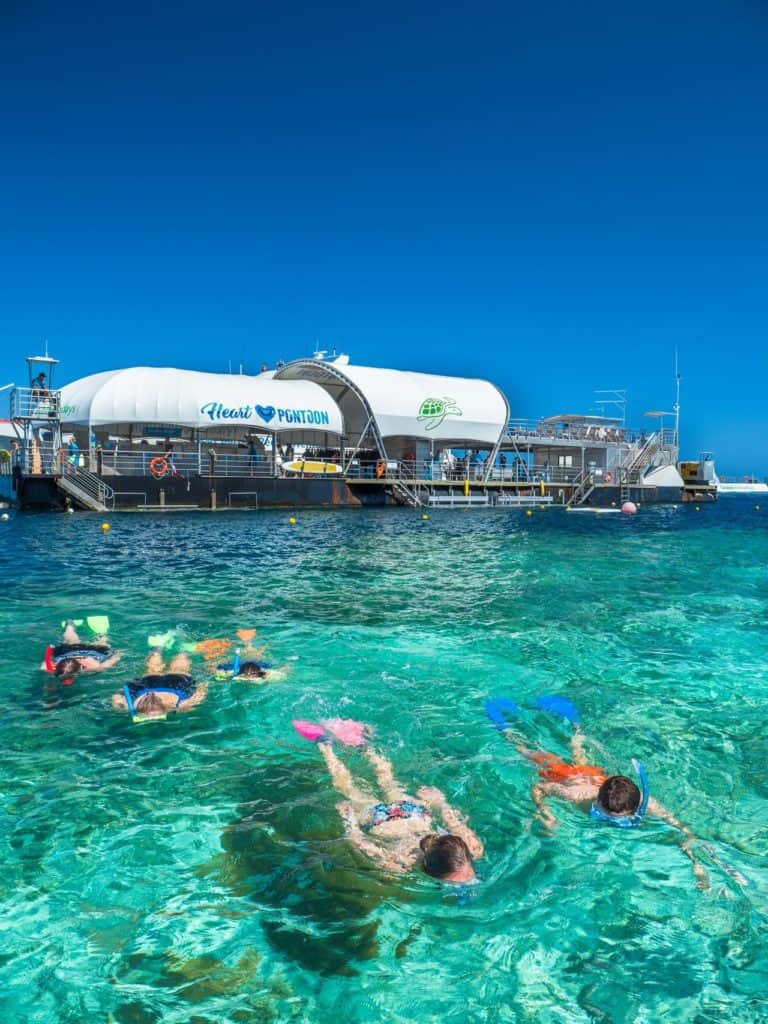 DAY 5
After an unforgettable Great Barrier Reef experience with REEFSLEEP sleeping under the stars, we awoke to a feeling of being on top of the world, in a hysteria of happiness. When else can you awake in the morning on a boat in the middle of the Great Barrier Reef?
In the morning, we enjoyed more private time near the reef before the day guests re-joined us on the boat and we got to enjoy another full day exploring the reefs and doing whatever we wished! After tiring ourselves out snorkelling and sunbathing, we headed back to shore around 3pm to Airlie Beach to finish our trip to Whitsundays!
Where we stayed? Airlie Beach Nomads Hostel
Inclusions to the trip:
·         2 day Great Barrier Reef Adventures and REEFSLEEP
·         Full day Camira Sailing Adventure
·         Free day in Airlie Beach
·         1 Day Island Hopper Pass
·         5 Nights' accommodation
·         All vessel and coach transfers

Overall, the crew of the boat were awesome and I found myself really getting along with them, and the other passengers on the trip. The staff earned respect as they went about their job and yet I felt relaxed with them too which was lovely for newbies to diving and being in the water that far out. The whole trip was just incredible and I could not think of anything which could have been better about our time on the Cruise Whitsundays package. I would recommend taking a trip on this boat over and over again!
This trip cost was around $720 for the five days and five nights with accommodation and food on some days. Extras trips and activities can be bought from head office prior to the trip.
Heading the beautiful Whitsundays? The guys at RatPack Travel can help you choose a boat most suited to you {spoiler – there are loads to choose from!} and even better, they can get you 10% off all Whitsundays trips using the promo code SOPHIE10! To book your tour contact Sammy at [email protected]