Australia is full of natural wonders and beauty, and it is the ultimate destination for nature lovers. From underwater creatures to rock formations you can never see anywhere else, you can find inspiration almost anywhere you go.
It's the ultimate bucket list destination for many travellers, and it was also on my bucket list too.
I visited Australia back in 2015, spending four months travelling down the East Coast from Cairns to Sydney. There are so many famous landmarks in Sydney and beyond, worth a visit.
Australia is the most popular region for tourists and over 8.8 million people visited this incredible country in 2017, from all over the world. The country is incredibly big, with so much to do and often you don't know where to start. Australia is over 7.692 million km² with 2628 km along the East Coast of Australia alone…
There are so many things to do in Australia, but from city to city, there are often hours of driving or flights needed. So be prepared to buckle up and plan to spend some time in Australia to really see it all. From stunning beaches to gorgeous islands and even the oldest rainforest in the world, you'll find them all and what to do in Australia in this list of my favourite must see places in Australia.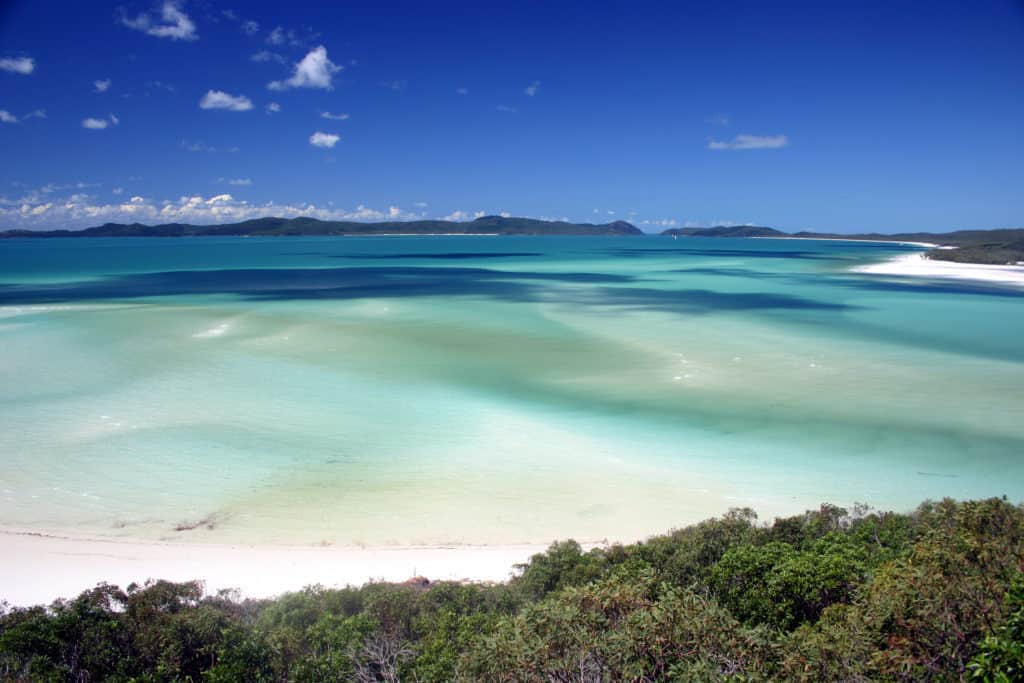 When is the best time to travel to Australia?
If you plan on spending a lot of time on the beach or in the water the best time to visit Australia's East Coast is during the summer (December – February) however it will be hot and rainy in tropical Northern Queensland. But of course remember this is also peak season so hotel prices, and activities will be much higher at this time of the year. I visited Australia a few years ago from October – December and found the weather to be great 80% of the time and the prices weren't as expensive. My recommendation is to travel in the off seasons, spring (September-November) or fall (March-May) when prices for accommodation are lower, there are less crowds and the weather is decent on all parts of the coast.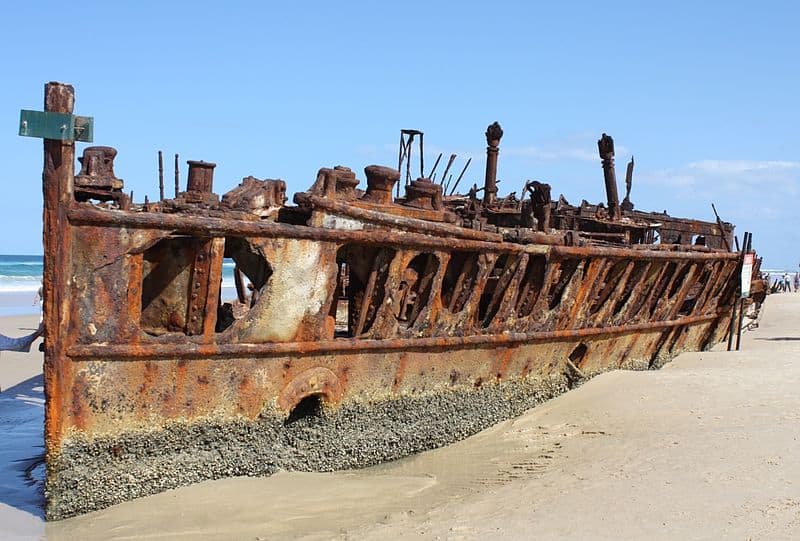 What's the best way to travel around Australia?
ROAD TRIP
There are lots of ways to do the East Coast but the most efficient and fun way to do it is by road trip. It's also budget friendly, but of course requires more effort, as you are doing the driving and not someone else. Finding used cars is very easy and common in Australia. I have pulled this guide together with a road trip in mind, so take this in to consideration when reading this post.
BUSES
Greyhound Australia coaches offer a huge network of coaches that run all the way up and down and across Australia, from Cairns to Brisbane or Alice Springs to Perth. Every backpacking destination that is worth going to is covered by the company, and you can also hop on and off as you please depending on the pass. We chose a fixed south bound Cairns to Brisbane pass which costs $350 but if you book with RatPack they'll give you 10% off using code SOPHIE10, costing you $315. It gave us the flexibility to travel all the way from Cairns to Melbourne hopping on and off wherever we liked.
FLYING
If you are short on time flying is the best option for you as it will be the quickest. Australia is huge and you don't want to waste precious time spending days getting between destinations. Luckily Australia has budget airlines such as Tigerair and Jetstar, but of course they're still fairly expensive compared to driving or Greyhound bus.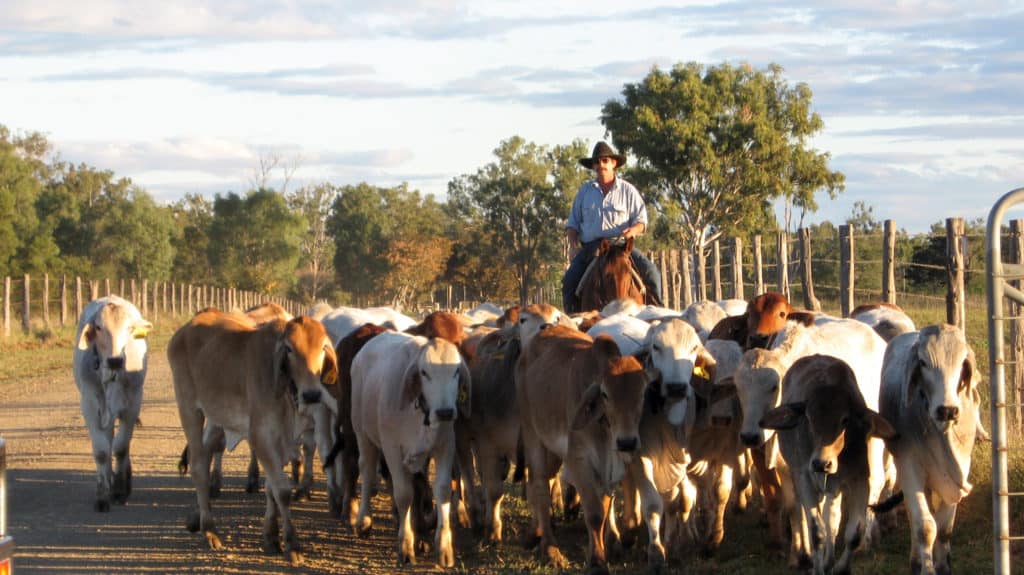 The Great Barrier Reef
Of course, once you are in Australia, you cannot miss The Great Barrier Reef. No matter if you are interested in the underwater world or the insights conservationists will share with you about the impact of human life on the corals and the sea creatures, you are certainly going to love the experience. You should arrange a tour at reeffree.com.au and dive deep, go rafting, or take the glass bottom boat.
Fraser Island
Fraser Island Australia stretches over 123 kilometres in length and is known as the largest sand island in the world. It is a place of exceptional beauty, with its long uninterrupted white beaches flanked by strikingly coloured sand cliffs, and over 100 freshwater lakes, some tea-coloured and others clear and blue all ringed by white sandy beaches. And Fraser Island is apparently only place in the world where rainforests are found growing on sand dunes at elevations of over 200 metres.
With one of the longest beaches, going on for 75 miles, you will never have to compete for a space for your deck chair. There is, however, much more to discover on the island than the sunshine, you can find plenty of shipwrecks under the water or on the shore, go diving, or just admire the amazing landscape the sand dunes have created. As the island has its own airport, there is no excuse not to visit it on your next trip to Australia.
Cape Tribulation
Another place you can do on a day trip from Cairns, but I'd recommend doing 2 days here if you can as it's a magical place. Cape Tribulation is a remote headland and ecotourism destination in northeast Queensland. A coastal area within Daintree National Park, it offers a combination of rainforest and beaches. Boat tours are available to the Great Barrier Reef, lying to the east and you can also do some of their amazing hiking routes include boardwalks and a ridge trail on Mount Sorrow. Bird-watching and jungle zip-lining are popular activities.
Noosa National Park
For a town with little going on, I really fell in love with Noosa when we visited on our journey down the east coast of Australia. We spent some time here for both access to Fraser Island but also to relax and sunbathe on the beach. It's a lovely place to spend two days at your own pace, you can swim on Main Beach, watch sunset from your balcony or go surfing. There's also some amazing coastal walks here, you can watch sunrise from Hell's Gate or stop by the fairy pools during low tide.
Wilpena Pound
This rock is one of the coolest in Australia, You will find it about 300 miles from Adelaide. You can stay in the nearby national park and see some of the most endangered species of the country, such as the yellow-footed rock wallabies. You can walk around the pound on a guided tour arranged by local rangers, or take a hike to the Arkaroo Rock, just 9 miles from Wilpena. If you are a keen hiker, and would like to update your Instagram while in Australia, this region will provide you with plenty of opportunities to do so.
The Great Ocean Road
A drive along the spectacular Great Ocean Road is one which is on many people's bucket lists. And although me and Katie didn't get chance to do it when we visited, it is a must-have for any trip to the region. It is of course slightly off the East Coast trail, but it's worth diverting for two days to see some of this wonderful coast. Here you can drive along the wild and windswept Southern Ocean road, home to the world-class surf at Bells Beach and the craggy limestone spires of the Twelve Apostles; a collection of limestone stacks off the shore of the Port Campbell National Park. Their proximity to one another has made the site a popular tourist attraction. There are eight Apostles left, the ninth having collapsed dramatically in July 2005.
Daintree Rainforest
If you happen to visit Queensland, you have to see this unique natural wonder, home to some of the rarest species in the world. The forest is over 18 million years old, and is the home of the Kuku Yalanji tribe. There are plenty of Eco lodges to choose from, so you can stay close to nature, and even spot some of the rare animals from your accommodation. Try some new watersports, such as paddleboarding or stick with the kayak or canoe.
Whitsundays
Airlie Beach mostly acts as a jumping off point for the Whitsunday Islands. This is where we stayed during our exploration of The Whitsundays, staying at Nomads Hostel, and travelling from here to Hamilton Island, The Whitsundays, the Great Barrier Reef and more. Of course activities to The Whitsundays are not cheap, as they are what tourists come to Australia to see.
This place is Instagrammers' paradise, with some of the most stunning islands on the planet. You can go on a tour after visiting the Great Barrier Reef, and find sandy beaches, as well as plenty of diving schools to improve your skills and techniques. You can even stay on Hamilton Island for a couple of days, try yourself at jet skiing, or take a day off trying the local golf course.
Magnetic Island
Magnetic Island is a quick half an hour ferry ride from Townsville and a real Australian retreat. The locals often refer to it as Maggie, since Australians shorten everything. We stayed at Base Hostel here and it was an adorable little hostel, with beach front huts overlooking the sea, hammocks in the garden and at night, a lively bar. Activities on the island include lots of hiking, such as The Forts Walk where you can spot wild koalas and the hike to Radical Bay from Horseshoe Bay. You can also hire a Barbie car here and tour the island.
Blue Mountains
The Blue Mountains are located 62 kilometres west of Sydney, and they are nothing short of spectacular. If you're taking the Greyhound down the coast, I'd really recommend renting a car, taking the train or taking a tour to this national park – it's definitely an Australia must-see. Covered in eucalypt forests, the Blue Mountains are named so because of how the oil from the trees mixes with water vapour. They span over 11,400 km2 and encompasses hills, waterfalls, lookouts and spectacular panoramic vistas.
Once you are in Australia, you are likely to find that your time is too short, no matter if you are staying for two weeks or two months. There are some amazing scenes to discover, natural wonders to admire, and great culture to discover.
BOOK TRAVEL INSURANCE
Picking travel insurance that covers you in all eventualities is an essential part of planning a trip for every single person who visits Australia. If you can't afford travel insurance, you can't afford to travel. You never know what's around the corner. World Nomads is an affordable option that I personally recommend.
BUY YOUR TRAVEL INSURANCE BEFORE YOU FLY BOOK HERE
Other Australia Posts That May Help You:
My Ultimate Australia East Coast Road Trip Itinerary
Animal Adventure at Australia Zoo
10 Things You Can Only Do in Australia
Thing I Will Miss About Australia
Review: Nomads Noosa Backpackers Australia
Thank you for reading and as always happy adventuring!
If you've enjoyed this post, please share it for me with all your friends and family!
Sophie X