Hello guys! So this is a bit of a different blog post today and it's all about our cancelled wedding.
When you get engaged and then start planning your wedding, you never think you are ever going to have to cancel your wedding.
We haven't cancelled our wedding as such, but simply postponed and moved our wedding date to next year in August 2021.
It's been a weird few weeks really and I just wanted to come on here and talk a little bit more about it.
When we got engaged over 18 months ago we were so excited and don't get me wrong we still are very excited, but as you know the last six months or so have been totally changed by Coronavirus.
We had planned to get married this year at the end of September this year and we were meant to be getting married in Italy.
We were meant to be having 40+ of our closest friends and family in italy with us and it was just meant to be the most magical day of our lives, well most magical weekend of our lives.
As long as I can remember I've always dreamed of getting married in Italy so when we went to italy last year and we stumbled across this incredible venue I was blown away instantly. I knew immediately that I wanted to get married there.
It was a venue that we had arranged to see on a very last minute basis and wasn't in our original plan to go and see when we were out there, but the minute we got there we just knew
it was the one.
It's been an interesting few months since February, certainly, everything seemed like it was going to plan and then, of course, a few months ago coronavirus hit and we that was when the first doubt in our minds.
My heart goes out to you if you have also had to cancel or postpone your wedding.
Then in June, we spoke to our venue and we decided that we needed to postpone our wedding.
One of the most amazing things that have happened during this has been how much I've realised how much Theo and I have the most amazing people in our lives. And on top of that, not just family and friend,s but also the outpouring of love from strangers too.
There are a few people that I've spoken to recently who are in similar situations and they're either thinking of postponing their wedding or have postponed and just feeling connected to those people through shared experience is just incredible.
Now we have postponed a few months ago, I don't have the emotional sadness of cancelling a wedding which some people do experience um but postponing is it's been a such a bizarre
a rollercoaster of emotions because it's been something that's been outside of our control but it's also been something that's felt so personal.
It's just been a bit of an emotional whirlwind really!
Of course, at the beginning of this pandemic, we still had six months to our wedding so we weren't really too concerned and of course, we didn't really think that this was going to be. We thought that by the end of September we would be fine and getting married in Italy.
I remember leaving work in march and joking to colleagues that I'll see you in six weeks because why on earth would we work from home for longer than six weeks.
Some of our neighbours were actually getting married in June and we'd had those conversations with them and they ultimately postponed their wedding back at the beginning of May and
never did I thought that thinks that we would have to postpone our wedding too.
It's a weird one because everything seems like it's gone really slow the past few months but then also really quick it's really bizarre.
In order to cancel our wedding, we had a wonderful conversation with our venue in Italy who were incredibly accommodating and have just basically let us move our wedding weekend
from the end of September to next august instead.
They made it such an easy process and I can't thank them enough for making that process easy because this has been a really hard few weeks and months coming to grips with this.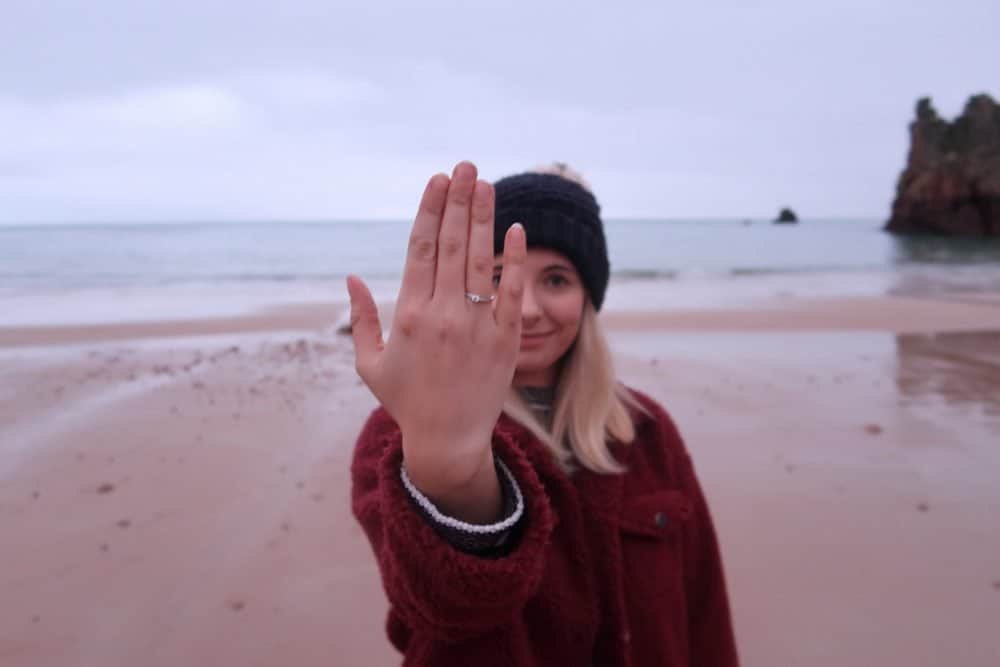 Looking back now I am so glad we postponed, as I do still feel like the run up to the wedding period would have been stolen from me, even if we did proceed with the wedding in Italy.
Once we postponed there was this kind of relief and the knowing that we didn't have to plan a wedding for this year or battle with COVID or other restrictions.
It meant we could refocus all of our efforts into next year.
In order to cancel our wedding I sent a lot of emails to all of our vendors and photographer, videographer, DJ and florist who have all been incredible by the way and if anyone's looking for photographer, videographer, DJ or florist please do get in touch because they're amazing.
I do feel incredibly lucky that it is just a postponement and we have been able to move our wedding but when you're not in control of a situation it feels really tough.
I have felt quite a lot of grief for what would have been, and it's going to be really tough in the coming months and on the weekend of our wedding.
I just wanted to put across some emotions of how I've been feeling the past couple of months – I know there are so many people in the same position as us and i really feel for all of you because
I've cried a lot the past week and i felt a lot of very strong and intense emotions and sadness and grieving what would have been our wedding.
Now two months on from postponing our wedding, I'm getting to the point now where I can get excited again and I feel like we can finally move on from this.
These past 6 months have been tough for everyone, and I feel for people have lost loved ones, not be able to see friends and family, cancelled birthdays, postponed weddings, been made redundant, lost jobs, lost income, and increased anxiety and vulnerability.
I just wanted to say I'm thinking of you if you're going through this too in any capacity. I hope this was interesting!
Thanks for reading!
---
Did you know I also vlog my trips? Make sure you subscribe to my YouTube channel so you get alerted when all my travel videos go live… CHECK THEM OUT HERE
Thank you for reading and as always happy adventuring! If you have any questions about the destination please leave these in the comments below.
If you've enjoyed this post, please share it for me with all your friends and family!
Sophie X