The East Coast of Australia is a bucket list destination for every traveller, backpacker and human.
It's the most popular region for tourists and over 8.8 million people visited this incredible country in 2017, from all over the world, but mostly from China, New Zealand, the United States, the United Kingdom, Japan and Singapore.
It's possibly the most popular as there are more things to do here than anywhere else in the country.
With Australia being over 7.692 million km², and 2628 km along the East Coast of Australia alone… The first mistake people make is thinking it can be done quickly.
Driving the entire stretch of the East Coast will take days, so even though there are so many things to do in Australia along this trip they will still take time to get to so be prepared to buckle up and plan to spend some time in Australia to really see it all.
From stunning beaches to gorgeous islands and even the oldest rainforest in the world, you'll find them all and what to do in Australia in this sample itinerary.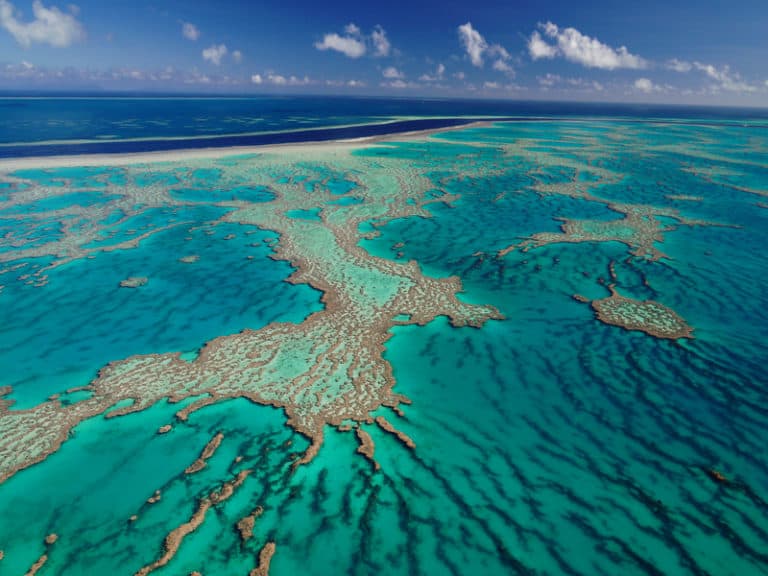 Ultimate Australia East Coast Road Trip Itinerary
When is the best time to travel East Coast Australia?
If you plan on spending a lot of time on the beach or in the water the best time to visit Australia's East Coast is during the summer (December – February) however it will be hot and rainy in tropical Northern Queensland. But of course, remember this is also peak season so hotel prices and activities will be much higher at this time of the year.
I visited Australia a few years ago from October – December and found the weather to be great 80% of the time and the prices weren't as expensive. My recommendation is to travel in the off-season, spring (September-November) or fall (March-May) when prices for accommodation are lower, there are fewer crowds and the weather is decent on all parts of the coast.
How long does it take to travel East Coast Australia?
This is possibly the hardest question to answer, but if you don't have a lot of time it can be done it two weeks. However, bear in mind you'll be missing out a lot of the key points along the coast and you won't get a real account of what this region really has to offer.
If you want the full East Coast experience plan to spend 4-6 weeks as you can then see and do everything, plus have time to relax between stops.
Looking to work whilst you are in Australia? Check out this guide to working holiday visas for UK citizens.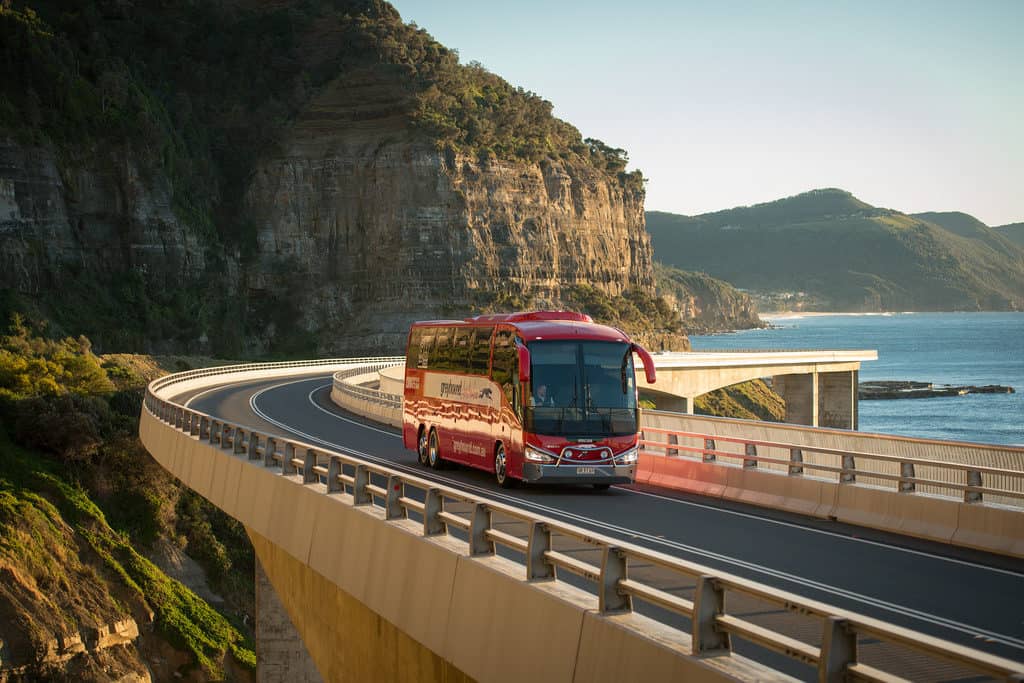 How much does it cost to travel to Australia?
Australia is even more expensive than New Zealand so I have budgeted more money for Australia. One because I am there longer and two because I have been told so many times over the past few months that Australia is outrageous with sky-high costs whether its accommodation, travel, food or activities. Here are some typical Costs For Travelling Around Australia.
Food: Food is not cheap – as I have been told time and time again. A basic to decent restaurant meal costs around $20 – $35 AUD or more. However, if you team up with some others and decide to cook your meals, expect to pay $70-80 AUD per week for groceries that will include pasta, vegetables, chicken, and other basic food.
Transportation: I have been told trains and buses cost $2-3 AUD a trip but of course the best and easiest way to travel is with Greyhound. Passes begin at $280 AUD and go all the way to $1,800 AUD dependant on where you are going, distance and how long for. And also owned by Greyhound is the company, Oz Experience that have passes starting at $180 AUD. I think whilst we are away we will also try a campervan for some of the trip. Possibly, Brisbane to Sydney! It is by far the most popular and cheapest way to travel. Campervans start at $50 AUD per day but can also double as places to sleep.
Activities: Multi-day activities and tours are expensive, generally costing $180-250 AUD or more and day trips will still cost you about $120-190 AUD. E.g. A day trip to the Great Barrier Reef can cost $200 AUD, while a 2 nights sailing the Whitsunday Islands can cost upwards of $430 AUD.
Accommodation: Hostels cost around $25-38 AUD per night for a dorm room. Private rooms with a double bed and a shared bathroom in hostels range between $70-110 AUD per night. Or if I am brave camping costs between $15-25 AUD per night for a spot that can either be for a car or tent.
Again these tips from my previous blog post about budgeting for New Zealand will again be helpful and relevant in Australia:
You can cook your own meals or cook with a group when staying in a hostel kitchen
Sometimes hostels will offer a cooked meal in the evening so take advantage
Take advantage of all the free activities on offer!
Ask drivers of buses and locals where the best places to eat are and the best!
When you do buy food make sure you get it from big supermarkets rather than the smaller stores
Put a limit on the alcohol spends whilst you are out in the pubs and bars

The best way to travel East Coast Australia
ROAD TRIP
There are lots of ways to do the East Coast but the most efficient and fun way to do it is by road trip. It's also budget-friendly, but of course requires more effort, as you are doing the driving and not someone else. Finding used cars is very easy and common in Australia.
BUSES
Greyhound Australia coaches offer a huge network of coaches that run all the way up and down and across Australia, from Cairns to Brisbane or Alice Springs to Perth. Every backpacking destination that is worth going to is covered by the company, and you can also hop on and off as you please depending on the pass. We chose fixed southbound Cairns to Brisbane pass which costs $350 but if you book with RatPack they'll give you 10% off using code SOPHIE10, costing you $315. It gave us the flexibility to travel all the way from Cairns to Melbourne hopping on and off wherever we liked.
FLYING
If you are short on time flying is the best option for you as it will be the quickest. Australia is huge and you don't want to waste precious time spending days getting between destinations. Luckily Australia has budget airlines such as Tigerair and Jetstar, but of course, they're still fairly expensive compared to driving or Greyhound bus.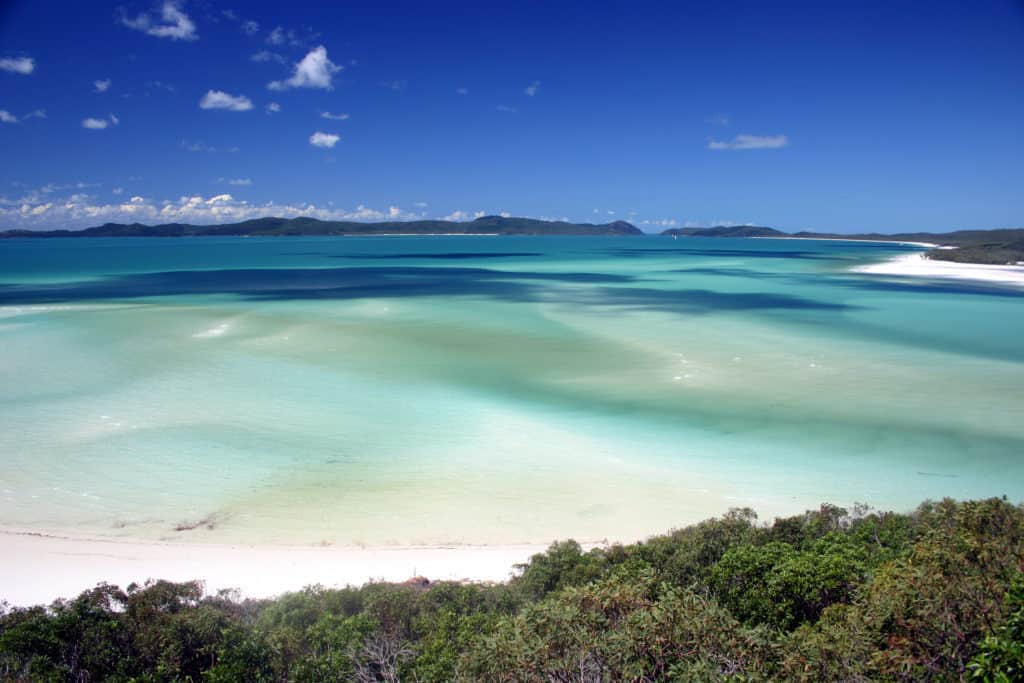 Are you ready for the ultimate east coast Australia road trip itinerary?
Where to stay whilst you travel East Coast Australia?
Hostels or hostels in Australia
During my two months travelling down the East Coast, we stayed in hostels most of the time, with the odd stay here and there at a hotel or in the campervan. I love staying in hostels, as its a great way to meet other travellers and they are also super cheap.
An average night in a hostel down the East Coast is around $20-$30 in a dorm room of around four people – however of course if you go for a bigger dorm it could be as cheap as $10 a night. Sydney is the most expensive so expect to pay $50 a night when there. Breakfast is often included and is typically cereal, toast and condiments, coffee and tea.
Camping in Australia
Camping is not my thing, I prefer a little more luxury than that, but for some people it's great, and of course, it's cheap! Camping on the Australia East Coast is dependable on whether campsites will be free, others can be pricey. If you have a campervan you can also pay to park in some hostels parking lots and use the bathroom and kitchen facilities, we did this twice!


Ultimate Australia East Coast Road Trip Itinerary
Cairns to Melbourne East Coast Australia Road Trip
The following spots are dotted specifically along the East Coast. Australia is a unique kind of country, with a unique aquatic eco-system and whether it's the wildlife, the landscapes, the food or the history, Australia has to be one of my favourite countries in the world.
It is a country with no limits and where everything you see opens your eyes to the world… You can walk around the world biggest single rock, visit the most isolated city in the world, say hello to the world's most poisonous jellyfish – the box jellyfish, cuddle a koala, ride a camel in the outback and my favourite, swim in one of the seven wonders of the world, the Great Barrier Reef.
This East Coast Australia guide is made specifically for backpacking Australia but it can also be used for anyone travelling the East Coast as it covers what to see in Australia and the best places to visit in Australia.
Here are my top recommended 20 places you cannot miss on the East Coast of Australia…
1. Sail Through The Whitsundays
Airlie Beach mostly acts as a jumping-off point for the Whitsunday Islands. This is where we stayed during our exploration of The Whitsundays, staying at Nomads Hostel, and travelling from here to Hamilton Island, The Whitsundays, the Great Barrier Reef and more.
Of course activities to The Whitsundays are not cheap, as they are what tourists come to Australia to see.
I'd recommend a sailing tour of The Whitsundays (possibly around 2 days long), a dive on the Great Barrier Reef, and if you've got the budget, a scenic flight over the Great Barrier Reef. This is where you can see the famous Heart Reef.
2. Fraser Island
Fraser Island Australia stretches over 123 kilometres in length and is known as the largest sand island in the world. It is a place of exceptional beauty, with its long uninterrupted white beaches flanked by strikingly coloured sand cliffs, and over 100 freshwater lakes, some tea-coloured and others clear and blue all ringed by white sandy beaches.
And Fraser Island is apparently only placed in the world where rainforests are found growing on sand dunes at elevations of over 200 metres.
You can also drive down the sand beach at 80 miles an hour in 4×4 vehicles and as Fraser Island is strictly four-wheel-driving territory and Seventy-Five Mile Beach is an actual highway that runs up the surf side of the island.
Fraser Island was one of the typical "traveller" bucket list locations we wanted to do whilst we were travelling down the East coast. It was just somewhere we had to go! We went to see Fraser Island from Noosa on one of their three-day tours that head out there.
Our day started with a coach from Noosa and a ferry out to the Island, which takes about an hour and the weather was amazing for the days we were there which made the trip even better!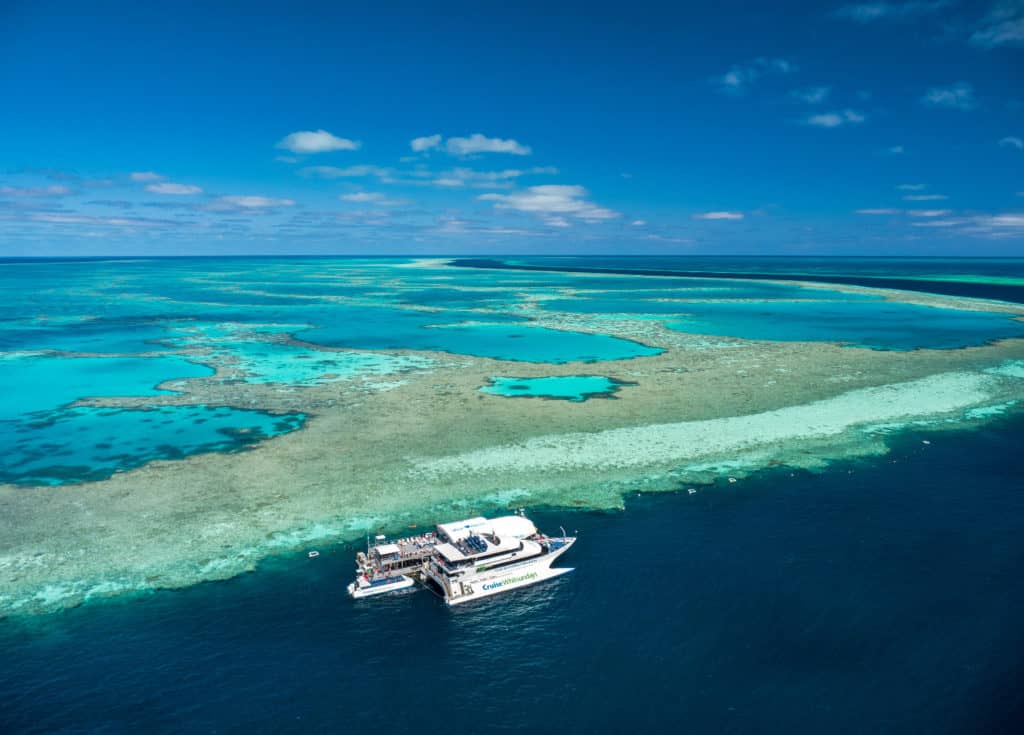 3. The Great Barrier Reef
My favourite wildlife experience to date has to be snorkelling on the Great Barrier Reef back in 2014 with my best friend Katie. We had been backpacking the East Coast of Australia for two months, before descending on the town of Airlie Beach ready to explore Whitsundays and the Great Barrier Reef. And you can also fly over the Great Barrier Reef – GO TO #20 FOR MORE!
As part of our journey through Australia, we wanted to stop for a tour of the Great Barrier Reef. We booked on to a tour which involved 2 days sailing and a Reef Sleep. It was an amazing few days and something we will never forget.
When we arrived we were given talks all about the reef, it's history and a session on the animals that live around the reef and the pontoon. We then pulled on our wetsuits and jumped in the water, at first joining a group session to get to grips with the water and the reef levels.
On this first session, we saw turtles, sharks, rainbow fish, an array of fish species and even a Grouper, which was at least 2 metres long! The pontoon is permanently moored on Hardy Reef and is located in one of the most spectacular stretches of the Great Barrier Reef.
It is where the day guests come on board, and throughout the day there are lots of activities for guests to experience with amazing activities such as diving, snorkelling, swimming with thousands of fish, on board massages and even a scenic helicopter flight to Heart Reef!
4. Road Trip on The Great Ocean Road
A drive along the spectacular Great Ocean Road is one which is on many people's bucket lists. And although me and Katie didn't get a chance to do it when we visited, it is a must-have for any trip to the region. It is of course slightly off the East Coast trail, but it's worth diverting for two days to see some of this wonderful coast.
Here you can drive along the wild and windswept Southern Ocean road, home to the world-class surf at Bells Beach and the craggy limestone spires of the Twelve Apostles; a collection of limestone stacks off the shore of the Port Campbell National Park.
Their proximity to one another has made the site a popular tourist attraction. There are eight Apostles left, the ninth having collapsed dramatically in July 2005.
5. Sunrise Hike Up Mt. Warning
This is a lovely experience to add to the trip and one you'll remember for a long time. Begin from the Mount Warning base camp in the Byron hinterland and then at dawn begin your climb up Mount Warning to reach the highest point in the region and bask in the first sun rays to hit mainland Australia.
It takes around 4-hours to do the 9km return walk which takes you through a subtropical World Heritage-listed rainforest and, upon ascent, offers 360-degree ocean and Byron hinterland views.
6. Noosa and Noosa National Park
For a town with little going on, I really fell in love with Noosa when we visited on our journey down the east coast of Australia. We spent some time here for both access to Fraser Island but also to relax and sunbathe on the beach.
It's a lovely place to spend two days at your own pace, you can swim on Main Beach, watch the sunset from your balcony or go surfing. There are also some amazing coastal walks here, you can watch sunrise from Hell's Gate or stop by the fairy pools during low tide.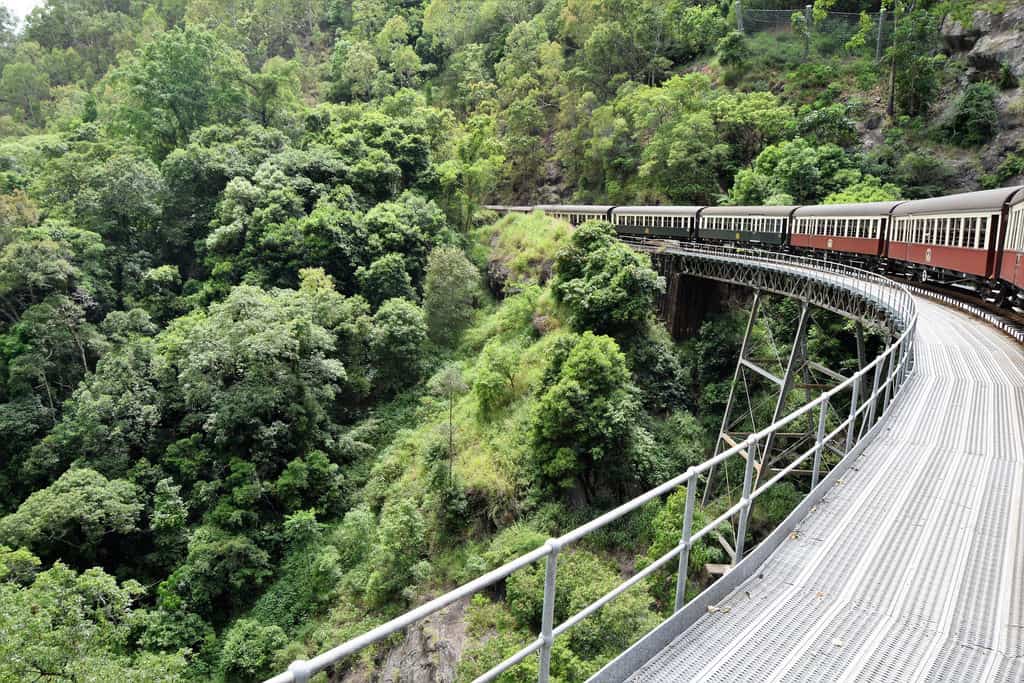 DON'T FORGET TRAVEL INSURANCE! BUY YOUR TRAVEL INSURANCE BEFORE YOU FLY BOOK HERE
7. Sydney
A stop in Sydney is a no-brainer and tbh I'd recommend you spend more time here as there is lots to do. You simply must day a take to wandering through the CBD, making your way over to the Sydney Opera House where you can stop for a drink and take in views of the Sydney Harbour Bridge, or you can head to Darling Harbour, Manly on the boat, or visit Bondi Beach.
And a top experience for Sydney is the Bridge Climb! Standing on top of the Sydney Harbour Bridge arch offers the best view of Sydney and the harbour – day or night – and now you can enjoy the climb of your life with BridgeClimb Sydney. This is the bridge that the world knows as an icon of Sydney.
It's also the bridge that the star of famed Australian movie Crocodile Dundee, Paul Hogan, used to work on in his previous life as a rigger on the bridge. Now you can climb the bridge and walk across the arched span in the same way that Hogan did in his former day job.
8. Melbourne
Melbourne is a vivacious, ever-changing city with a great community feel and upbeat spirit. It reminds me a lot of Bristol, my adopted hometown, and it has tons of amazing things to see and do. Hit up St Kilda beach for an afternoon, wander through the Botanical Gardens and don't miss out on trying a freakshake!
Melbourne is a foodies paradise so the chances are that there will be some kind of food festival going on while you're visiting. Most of the museums are also free and you can find out tourist info in Fed Square.
9. Blue Mountains
The Blue Mountains are located 62 kilometres west of Sydney, and they are nothing short of spectacular. If you're taking the Greyhound down the coast, I'd really recommend renting a car, taking the train or taking a tour to this national park – it's definitely an Australia must-see.
Covered in eucalypt forests, the Blue Mountains are named so because of how the oil from the trees mixes with water vapour. They span over 11,400 km2 and encompasses hills, waterfalls, lookouts and spectacular panoramic vistas.
10. Brisbane
Before travelling to Australia many don't read, hear or speak well of Brisbane. Once known as being dull, lifeless and unsocial, Brisbane is now becoming a city of culture, whether it is art exhibitions, cultural shows, fashion events and social meetings. Also known as the Sunshine City, Brisbane also stepped into the international spotlight this year, as host to the G20 Summit.
Battling against lively Sydney and the cultural Melbourne, Brisbane tends to get forgotten about. This doesn't even take into consideration the tourist spots along the East Coast including Fraser Island, the Great Barrier Reef and The Whitsundays that take priority with many travellers.
It was always suspected as a city that didn't have much going on, but today it's a haven for tourists and it's a city that is now beginning to excite people.

11. Daintree Rainforest
The Daintree is a huge national park north of the city, with a tarmac road driving straight through the thick of the rainforest; and every so often, you'll get a glimpse of the sea, which the road runs directly parallel to.
At Daintree, there are lots of short walks, cultural experiences, crocodile-spotting cruises and four-wheel drive tracks to be enjoyed within the breathtaking national park. It's a trip you can do on a day trip from Cairns too, so you don't have to set up camp here if you don't want to!
12. Cape Tribulation
Another place you can do on a day trip from Cairns, but I'd recommend doing 2 days here if you can as it's a magical place. Cape Tribulation is a remote headland and ecotourism destination in northeast Queensland. A coastal area within Daintree National Park, it offers a combination of rainforest and beaches.
Boat tours are available to the Great Barrier Reef, lying to the east and you can also do some of their amazing hiking routes include boardwalks and a ridge trail on Mount Sorrow. Bird-watching and jungle zip-lining are popular activities.
13. Hamilton Island
If you've got some money for splashing out, I'd recommend a trip over to the luxurious Hamilton Island, one of the Whitsunday Islands in Queensland. It's also close to the famous Great Barrier Reef so if you've got the money to stay on this island a few days I would. It's an island which is mostly car-free and instead, tourists can ride around in golf buggies.
The island is covered in bushland, and the coast is fringed by coral reefs. However, if you can't stay here, then day trips are available from Airlie Beach! You can do tours here with up-close sightings of koalas, kangaroos, wallabies and kookaburras.
14. Mission Beach
This is a small beachside retreat that some people miss… but if you have time, do not miss this incredible place. The beaches here are absolutely mesmerising and the closest you'll get to deserted white sandy beaches down this area of the east coast. When we visited there was no one around, the beaches were empty and we had a wonderful few days exploring the town.
There's a variety of walking trails through the rainforest region, opportunities to spot cassowaries and as the name suggests, kilometre after kilometre of gorgeous beaches.
15. Byron Bay
One of my all time favourite spots and I really understood whilst visiting this magical place, why so many people fall in love with Byron Bay. This is another top spot for surfers but has more action for those who don't like spending so much time in the water.
Here you can spend all your time outdoors; hiking up to the Cape Byron lighthouse and visiting the most easterly point in Australia, relaxing on one of the many beaches around Byron including Main Beach, Clarks Beach, The Pass and more. Byron Bay is a popular hangout for backpackers, so can be quite touristy but still has a very laid back vibe.
16. Agnes Water and Town of 1770
A stop here breaks up the long trip between Noosa or Rainbow Beach and Airlie Beach as bus journeys are about 9 hours between Noosa and Agnes Water and Agnes Water and Airlie Beach. But it's worth a stop here if even just for a night.
We stopped here for one night and spent one day surfing at a surf school, and another visiting some of the towns cute cafes and bars. Agnes Water is really just a small tourist town so you don't need long here. You can also go hiking here along the scenic trail to the Captain Cook monument.
17. Magnetic Island
Magnetic Island is a quick half an hour ferry ride from Townsville and a real Australian retreat. The locals often refer to it as Maggie, since Australians shorten everything. We stayed at Base Hostel here and it was an adorable little hostel, with beachfront huts overlooking the sea, hammocks in the garden and at night, a lively bar.
Activities on the island include lots of hiking, such as The Forts Walk where you can spot wild koalas and the hike to Radical Bay from Horseshoe Bay. You can also hire a Barbie car here and tour the island.
18. Cairns
Like Airlie Beach is the gateway to the Whitsundays, Cairns is the gateway to the Great Barrier Reef. Cairns is the most popular for one of the top Australia attractions: diving and snorkelling the Great Barrier Reef. There are so many options available from multi-day dives to half-day snorkelling tours.
The city itself is a bit of a party town as it's the biggest city since Brisbane and people tend to get a little wild, but you can also stay further out of the town centre if you want to relax more. We spent three days here, both in the town itself and access to our diving school on the Great Barrier Reef.
In Cairns, you can explore the markets such as the Cairns Night Market and The Esplanade Market and during the day you can hang out at The Lagoon, a manmade spot by the water with a swimming pool and beach that's a favourite among locals and tourists.
19. Lone Pine Koala Sanctuary
Lone Pine Koala Sanctuary is rated as one of the "Top 10 Zoos in the World" by AOL,and Lone Pine Koala Sanctuary is the world's first and largest koala sanctuary, with over 130 koalas.
We decided to visit Lone Pine as opposed to Australia Zoo for a few reasons. One was the entry price, as it was much cheaper than Australia Zoo where an adult ticket is $59, whilst a backpacker ticket at Lone Pine is only $28. Secondly in my opinion the animals at the two Zoos were very similar in respect to typical Aussie species: both zoos had Tasmanian devils, dingoes, echidnas, platypuses, koalas and kangaroos.
20. Fly over The Whitsundays
If there's one thing I would tell someone travelling to Australia to do during their trip, it would be taking a trip with the guys at GSL Aviation.
I am not a fan of flying, yet I love travelling so I do it, but I dread the flights for days beforehand and I never manage to get comfortable or sleep during a flight, long haul or otherwise. However, when I was offered the experience by GSL Aviation, I decided it was something I couldn't opt out of because of a stupid fear. So I didn't hesitate and I took the risk of jumping in a six seater plane in an attempt to cure my flying phobias forever. And I am so glad I did.
The views of the ocean from the air were absolutely incredible! The colours and the shapes you could see from the air really did look like the stock images from Google. Then we flew down to Whitehaven Beach above all the boats docking on the beach and headed back down again so the other side of the plane could get that perfect snapshot too!
We headed off towards the Great Barrier Reef, taking in the views of the various islands that are part of the Whitsundays Isles. As we approached the reef there was no debating we had arrived, the atmosphere instantly changed and the views became even more dramatic. I really can't describe how beautiful the reef looked from above; there's one thing diving on the reef but seeing it in all its glory from above was absolutely incredible.
We flew over Hardy Reef, Hook Reef and the infamous Heart Reef where we were all promoted with a countdown from 5 to 1 as we approached the reef. We flew over Reefworld, where we would spend our next few days with another tour we had included in our package.
As we circled back round, I dropped the camera and really appreciated the views I was lucky enough to see. Focusing in on some of the reefs I managed to spot several Manta Rays, Sting Rays, a few turtles and even a SHARK!
---
My Travel Tips and Recommendations
Flights
To book flights, I always use flight search engine, Skyscanner, I regularly use the Everywhere tool to find the cheapest places to travel. It's how I get to travel so much all around the world. I find it the easiest way to compare flight prices across airlines and get the best deals.
Accommodation
For accommodation, I usually book most of my hotels or hostels through Booking.com. I love using this platform as it provides me with some amazing deals for accommodation all around the world. Or if you prefer, I also recommend using Airbnb. If you haven't signed up with Airbnb already, you can use this link to get £25 off your first visit!
Sign up to AirBnB with this link and receive a £23 off your first booking.
To receive my articles and reviews straight to your inbox SUBSCRIBE HERE.
Did you know I also vlog my trips? Make sure you subscribe to my YouTube channel so you get alerted when all my travel videos goes live… CHECK THEM OUT HERE
Thank you for reading and as always happy adventuring! If you have any questions about the destination please leave these in the comments below.
If you've enjoyed this post, please share it for me with all your friends and family!
Sophie X