Western Australia's capital is the most isolated city in the world and is home to just over 2 million people. But don't let the size or location put you off, we strongly believe it adds to Perth's laid back charm.
There are so many fun things to do in Perth, here we have listed just a few…
If you want to visit Australia for some sun, then Perth should be your destination.
Did you know it has more sunny days than any other Australian capital? But that's not the main reason we fell in love with Perth. It's our favourite Australian city and you'll soon understand why with this epic list of things to do in Perth.
How to get to Perth
The best way to get to Perth is by catching a flight to Perth Airport. This airport has both international and domestic flights and is well connected to the other Australian capitals and South-East Asia.
What is useful to know is that you can fly to Perth from London directly with Qantas. This journey will take around17 hours though as it is one of the UK's longest routes.
And for even more adventures in this region of the world, you could do the Perth to Esperance Road Trip.
When is the best time to visit Perth?
The city has great weather all year, which makes it a year-round destination. Of course, Perth is the warmest in the Australian summer from November to April, with the hottest month being January.
Avoid this peak time if you don't enjoy the strong heat and consider the shoulder season in September or October. This is when you can see the wildflowers too! August is known to be the cheapest time to visit as there are fewer tourists because it is the coldest month and has a lot of rain!
How to get around Perth
It is simple and affordable to get around Perth, the CBD is easily accessible by foot and there is a regular bus and train line if you want to get further afield.
It is recommended that you get a SmartRider card and it is available from Transperth Info Centres. This card will cost $10 and is your ticket to use all Perth's transport options and is a simple tap on, tap off method.
Luckily, in the city centre, there is a free transit zone for buses, which means that if you don't have to pay to use transport to many key places to visit in Perth.
The best way to get into the city from Perth Airport is the bus. From Elizabeth Quay catch the 380 bus to Terminal 1 and 2 or the 40 bus if you are going to Terminal 3. The easiest option is to pay with your SmartRider card, as it is cheap as it costs the same price as a single journey.
Budgeting for Perth
Unfortunately, Australia is not cheap and Perth is no different. However, there are so many wonderful things to do in Perth that are cheap. Therefore, like many destinations, it really does depend on what you want to do whilst you're there.
If you are on a strict budget, you will likely spend around $70 AUD a day, staying in hostel rooms, cooking yourself and taking advantage of free activities.
If you want to visit Rottnest Island or you are planning to go on other excursions, take transportation and eat or drink out, you may spend up to $200 AUD a day. Of course, this would be more of a luxury trip!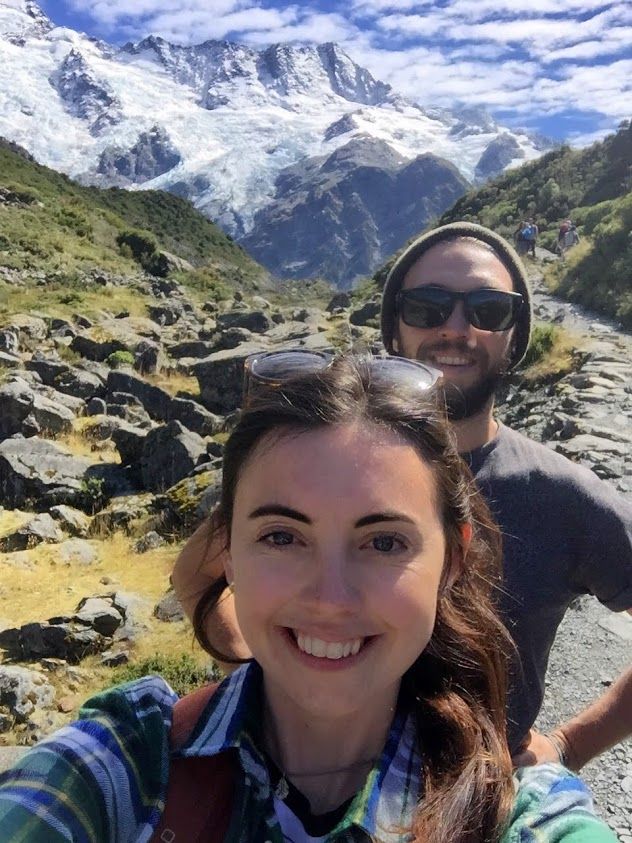 Top 12 Things to do in Perth
1. Explore Perth's CBD
Venture through Perth's CBD and head to Elizabeth Quay. Here you will see the boats venturing in and out of the harbour, whilst admiring Perth's skyline from the popular pedestrian bridge.
This area has been redeveloped in recent years and is definitely the place to have a coffee stop!
2. Explore King's Park
This spotless park is one of the largest inner-city parks in the world; it's bigger than London's Hyde Park and New York's Central Park. Not only is it rich in Aboriginal history it offers the perfect photo opportunity of Perth from above.
Look over the skyline and rivers before casting your eyes the 3,000 species of distinctive flora on a unique bushwalk.
If you're there in spring, make sure to see the wildflowers blossom. Keep in mind, the visitor centre offers free daily walks if you want to learn more and if not, enjoy the views and treat yourself to a picnic on its impeccable gardens.
3. Go on a Free City Walking Tour
If you fancy listening to some tales about what it's like to live in the most isolated city in the world, then why not go on a free walking tour with Visit Perth? It will last around 90 minutes and it leaves from the iCity Information Kiosk. What we love about this guided tour is that it's usually by a local and you can learn about indigenous stories of the region.
4. London Court
Whilst you're in the CBD, make sure you stroll down London Court. No, it wasn't inspired by Diagon Alley, instead, it was built in 1937 with the money from the Australian Gold Rush. It is now home to many boutique shops and is a favourite of the people.
Watch the mechanical clock strike every 15 minutes!
5. Learn at Perth's Cultural Centre
Once in decline, Peth's Cultural Centre is one of Perth's most popular places. It sits between Northbridge and the CBD and is the home of major cultural establishments. Explore the State Library of WA, the strip of museums and theatres and the quirky artwork and amphitheatre. It attracts lots of visitors to the city. Go and see what's happening whilst you're there.
7. People watch at Yagan Square
It doesn't matter if you hang out at Yagan Square in the day or in the evening. It's described as being like 'nowhere else in the city', it's the place where people meet and celebrate. This makes it the best place to watch the crowds. If you want to relax there are plenty of green spaces, artwork to view and cool eateries and bars. We loved unwinding here after a day of exploring.
8. Discover Northbridge
This trendy inner city neighbourhood really comes to life in the evenings. Did you know that there are more restaurants per capita in Northbridge than in the whole of Australia? It's fun to walk around the lively suburb admiring the colonial buildings and taking in the good vibes.
8. Blue Boat House
Make sure you visit the iconic Blue Boat House which recently has become famous through the power of the hashtag. So famous in fact, WA is going to install a $400,000 toilet for the demand of the tourists taking photos.
So join the queue and get that shot! You also might be lucky to see the Black Swans here as they enjoy being in the Perth Rivers.
9. Rest on the beaches
You can't visit Australia and not spend time on their amazing beaches. Perth's beaches are up there with the best and do not disappoint. It's almost unjust that Perth is blessed with white sand beaches and glistening transparent waters.
You'll always find people enjoying themselves and the best thing, because of the west coast's wind; you'll never feel too hot. Many people argue that the best time to visit is midday before the wind hits!
The two pristine beaches that stood out to us were:
Still, on the edge of the Indian Ocean, it is the closest to Perth's centre (just 15 minutes by car). Waves can be strong here, so be careful but this beach offers something for everyone. There are parklands and BBQs, so if you fancy a picnic spot for the afternoon, City Beach is for you.
Perth's most notable beach has to be mentioned. 'Cott' as named by the locals is the perfect place to have an ice cream and relax. Be mindful when you're swimming, that this area has had many shark attacks in recent years. However, they've recently installed a shark barrier, so it should be safe!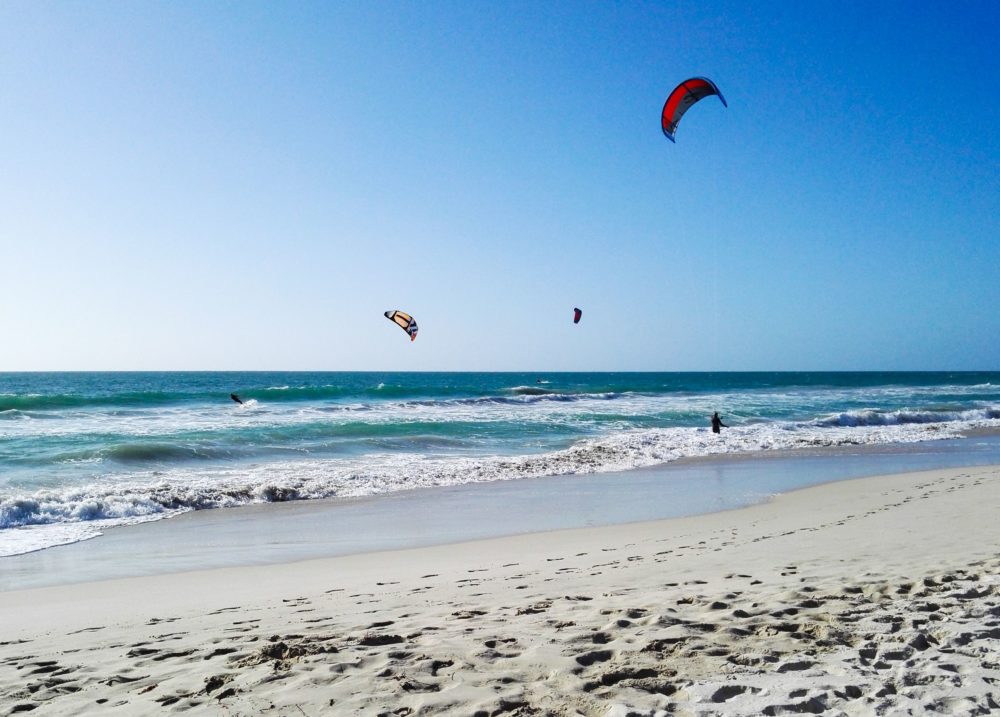 10. Fremantle
Fremantle or Freo as the locals call it is just a short, 30 minutes train ride away from the city centre and you will feel the seaside charm instantly. If you fancy it, why not cycle there from Perth's CBD, as it only takes an hour.
There really is nothing like a morning in Fremantle. Start your day right by enjoying one of the gourmet cafes to soak up that small-town feel. 12% of Freo's residents have Italian ancestry and you can feel it through the town and the most popular restaurants as you walk around.
We dubbed it as WA's 'Little Italy' and enjoyed shopping in the delightful shops.
Don't forget to visit the markets which are from Friday to Sunday. It's amazing to think this grand, Victorian market opened in 1897 and you can feel the history as you walk through.
You will have the chance to buy souvenirs, in one of the 150 unique stalls, including Aboriginal Art and there's usually live music by locals to listen to whilst you shop!
If you want to learn about Fremantle's history, head to Freemantle Road House to learn about its convict past. You don't have to pay to enter, but it's advised you leave a donation and you get a great view too.
11. Hang out at the Little Creature's Brewery
We love the story of this local beer, it stemmed from a group of mates wanting to brew an American Pale Ale, so they bought a shed in Fremantle and it became the birthplace of the distinct Little Creatures.
They welcome visitors from all over the world to sample their beer. You don't need a booking and they have a backyard where you can enjoy your drinks and pizza whilst viewing an incredible sunset over the Indian Ocean.
It would be rude not to.
12. Rottnest Island Day Trip
'Beaches, quokkas and bikes'
No trip to Perth should happen without a day trip to Australia's favourite island 'Rotto'.
It is an affordable, 45-minute ferry ride from Fremantle and you can travel on Rottnest Express, Fast Ferries or Sealink Rottnest Island. We decided to book with Sealink as they had great deals and convenient times for when we wanted to travel.
The island is home to over 63 idyllic beaches, 20 bays and the infamous quokkas. These marsupials have no fear of humans and aren't found anywhere else on earth, making this the destination to get that perfect quokka selfie (don't get too close though).
There's an abundance of wildlife and marine life on the island. We were lucky to see dolphins, but when the whales migrate you might get to see them too (April and then August-late November).
They come to Rottnest for the clear, protected waters and you can even see them from the land.
There are no cars on the island, so the best way to get around is either by bus or by bicycle. We prefer cycling as it offers the freedom of stopping wherever you want. A useful tip is to try to cycle earlier on in the day because it gets very hot.
Rent your bikes from Rottnest Island Pedal and Flipper and make your way around the island.
Not only is this environmentally friendly way to get around but the 22km long, well-marked trails make it a must-do activity to see all the sights. Join in the fun!
Top places to eat and drink in Perth
After you've finished this list of things to do in Perth, you most certainly will be hungry. There are so many places to eat, but if you fancy heading where the locals go, you should eat in Northbridge.
Due to Perth's proximity to Asia, you'll find some extremely tasty food that has an Asian influence. For this reason, we recommend eating in Lucky Chan's Laundry or Chinatown. However, if you fancy a proper 'Aussie burger' then head to Varsity burgers to satisfy your hunger!
As we already mentioned a great place to have drinks is at the Little Creatures Brewery in Fremantle.
But luckily, you will also be able to enjoy an evening tipple at many of Perth's bars too. We recommend Wolf Lane, Stables Bar and the Laneway Lounge to make the most out of your stay!
Where to stay in Perth
You will need a comfy place to stay once you have made your way through the list of things to do in Perth. Fortunately, there is a range of accommodation options available to suit every budget. The price will depend on the location.
If you want to be near the city, a good area to stay in is Northbridge due to the proximity to the CBD and the restaurants and bars. However, if you are planning to visit Rottnest or want to stay in a more relaxed environment, you shouldn't rule out staying in Fremantle.
Luxury Hotel: For a double room the price is from $200 AUD a night
QT Perth – $324 AUD a night
Four Points by Sheraton Perth – $200 AUD a night
Budget Hotel: For double room prices from $100 AUD a night
Great Southern Hotel Perth- $119 AUD a night
Ibis Perth- $138 AUD a night
Hostel: Prices from $23 for a mixed dorm bed.
Spinner's Backpackers- $23AUD
Perth City YHA- $27 AUD
Fremantle Prison YHA- $27 AUD
Author Bio: Rachel and Nico are enthusiastic travellers who run the travel blog Average Lives. They met in Australia and travelled all around the country together before returning to Europe where they currently live in Manchester in the UK.
As they lived in Australia for two years they experienced a lot that the country has to offer. Therefore, if you are considering travelling to Western Australia then check out their guide of 6 Reasons to Go. Alternatively, read about their experience about how to travel Australia cheaply for affordable travel tips in a country that can be expensive.
If you on an RTW trip exploring more of Europe check out my guides to France, Germany, Greece, Iceland, Italy, Portugal, Spain and United Kingdom.
---
My Travel Tips and Recommendations
Flights
To book flights, I always use flight search engine Skyscanner, I regularly use the Everywhere tool to find the cheapest places to travel. It's how I get to travel so much all around the world. I find it the easiest way to compare flight prices across airlines and get the best deals.
Accommodation
For accommodation, I usually book most of my hotels or hostels through Booking.com. I love using this platform as it provides me with some amazing deals for accommodation all around the world. Or if you prefer, I also recommend using Airbnb. If you haven't signed up with Airbnb already, you can use this link to get £25 off your first visit!
Travel Insurance
Picking travel insurance that covers you in all eventualities is an essential part of planning a trip for every single person. If you can't afford travel insurance, you can't afford to travel. You never know what's around the corner.
Did you know I also vlog my trips? Make sure you subscribe to my YouTube channel so you get alerted when all my travel videos go live… CHECK THEM OUT HERE
Thank you for reading and as always happy adventuring! If you have any questions about the destination please leave these in the comments below.
If you've enjoyed this post, please share it for me with all your friends and family!
Sophie X