One of my favourite things to do is eat! I love food, and I love spending time with friends and family when doing so. I often eat out in London, but this month I decided to head to a local pub just outside of Milton Keynes called The George Inn in Maulden to try out their Festive Menu with Theo.
The array of places taking part is extensive, all across the UK, both within London and outside of London, to as far as Scotland. Well-known restaurants such as Miller & Carter, The Ritz, The Library at County Hall, Oblix East, Loch Fyne Restaurant, Toby Carvery, and more are taking part in offering foodies the best deals this festive time.
There is a large festive offering with bookatable, and menu's range in price, and there are some cheaper alternatives too, from only £30 and under. The best deal I saw was 3 courses and a glass of prosecco £28 per person…. It's the best way to experience a festive food experience with an affordable price tag.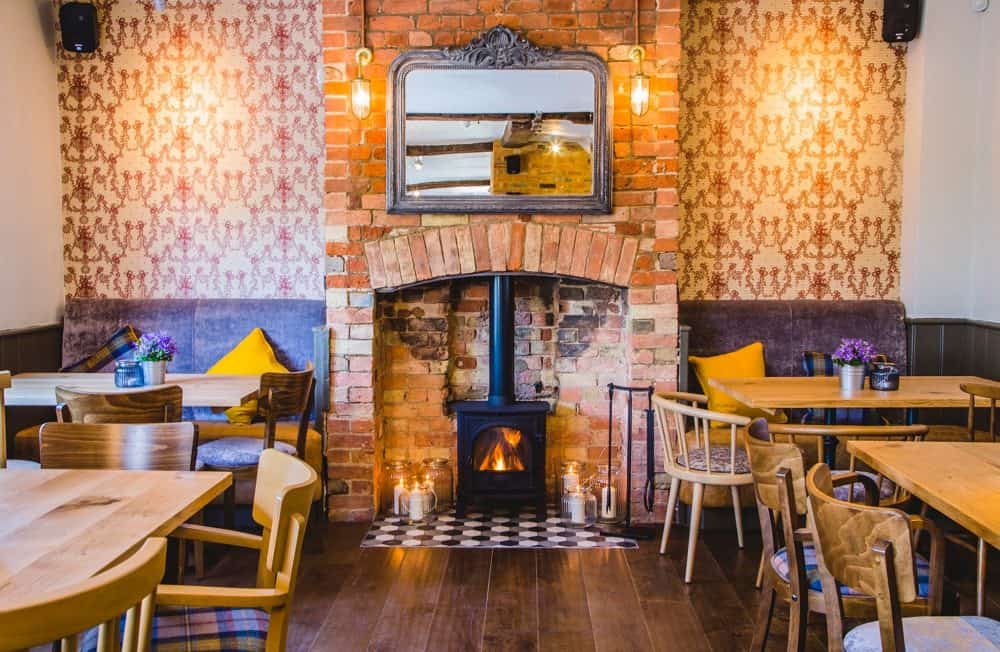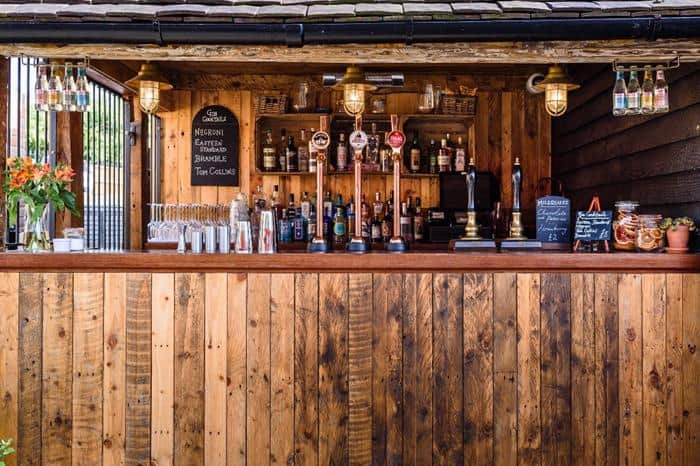 The George Inn Maulden
Last month on a wet Friday evening, after a long week at work we headed over to Maulden to check out The George Inn, which had been highly recommend to us by many friend. We love going out for dinner on a Friday evening, as it's such a great way to slow down and talk about the week just gone.
The George Inn is a 16th century pub in the Bedfordshire countryside that has been lovingly restored and offers restaurant-goers a modern menu with fresh and unpretentious dishes made fresh by their chefs.
You can expect to find dishes such as Honeyed Beer Battered Haddock & Chips and Roasted Butternut Squash & Avocado Salad, Classic Hearty Burger and of course their famous Sunday Roasts and delicious breakfasts served every weekend.
The George Inn Maulden is also home to a private dining and meeting space with 7 boutique-style hotel rooms and a walled outside courtyard and covered area.
We loved the atmosphere, it was busy, with Christmas parties and they even have an outside area at the back of the pub during the festive season, with open fires, a bar and live music at the weekends.
The pub offers great food, great service and great ambience in the restored 16th century pub. In fact the bar area and the limestone walls are all original and we loved the local-pub feeling you got, despite it being modern and stylish.
While the menu is limited with mostly pizza, salads, sandwiches, or burgers, there's a couple of tempting daily specials to help you change your mind again at the last minute before you order.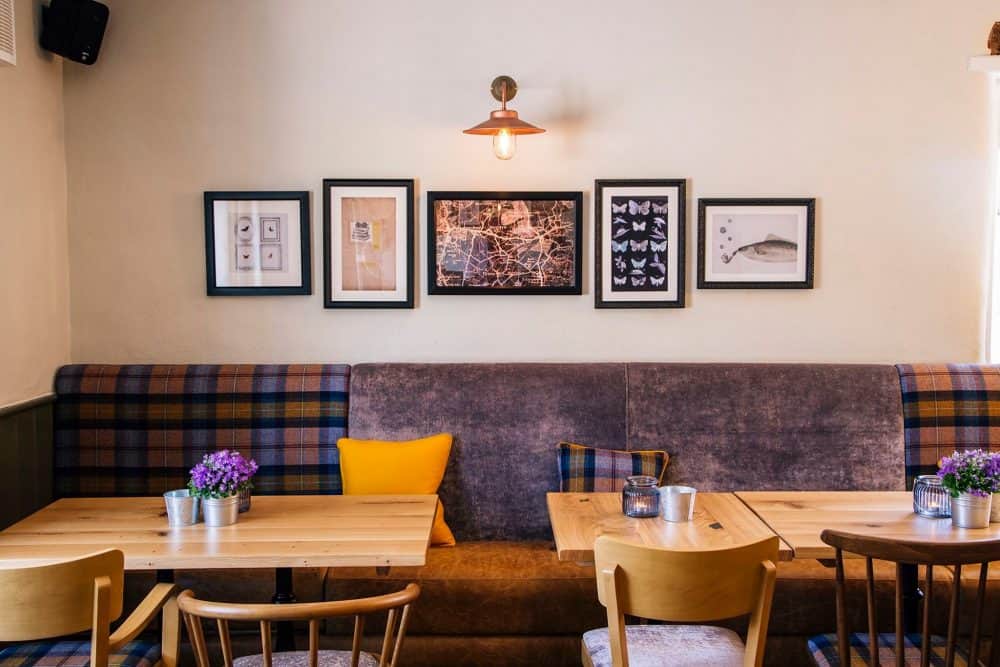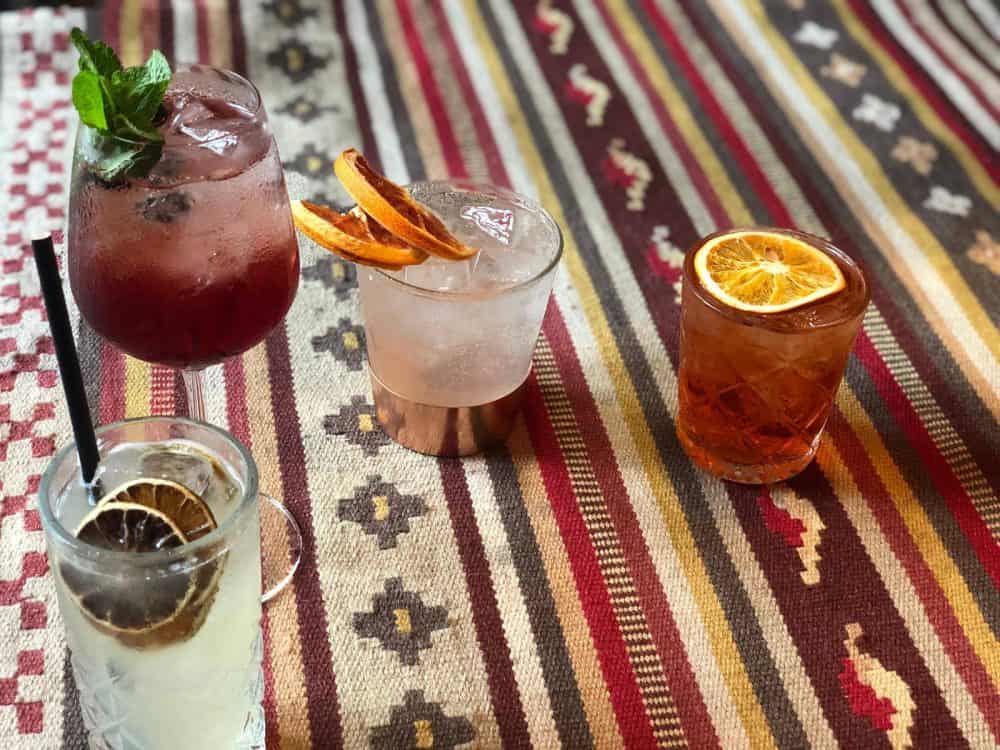 The George Inn Maulden
And we opted anyway for their £28 Festive Menu which include 3 courses from their seasonal menu.
To start we shared the Baby Chorizo, Sourdough & Aioli and some festive cocktails! We enjoyed this dish so much and it was a great start to the meal. Then we both opted for some of their standard dishes with a festive take. I opted for the Festive Nduja Sausage pizza, which had crackling on the top to bring some Sunday roast flavours to the dish. And Theo opted for a Christmas dinner with all the trimmings, which was amazing and the meat with tender and flavoursome.
Then to finish, we opted for two different puddings, I opted for the Chocolate Orange Brownie, which was delicate with a hint of orange and a topping of chocolate ice cream. And Theo opted for the Orange and Pomegranate Mess, with lemon curd, meringue and pistachio. Both deserts were incredible and I loved how they'd incorporated small elements of Christmas, and it wasn't overbearing!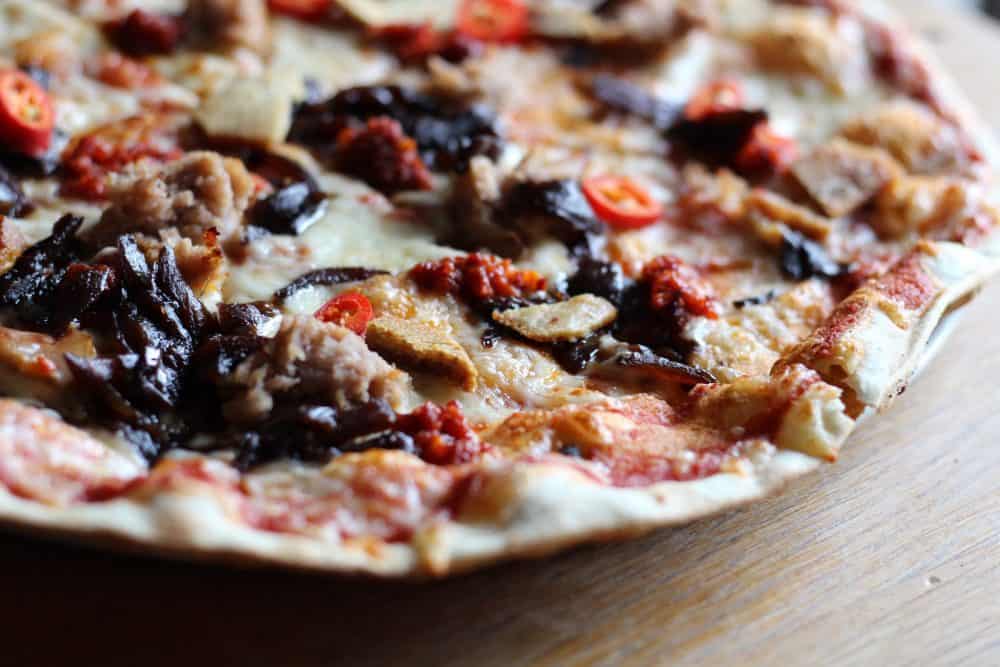 I booked my meal with bookatable and loved the simplicity and ease of reserving yet another meal at another amazing restaurant. Make sure you check out The George Inn Maulden if you're looking for somewhere with great food, great service and great atmosphere this festive season!
---
The George Inn Maulden Festive Menu – 3 course £28 – This offer is available from November 25, 2019 until December 29, 2019, subject to availability as displayed in the booking interface. Offer includes service and VAT. Not available in conjunction with other offers.
Photo credit: The George Inn Facebook Page
Other posts that may help you:
The Best City Breaks for Couples
Beginner's Guide to Europe Interrail Routes
Copenhagen Chic at the Andersen Hotel
Best Vegan Restaurants in Malmo
Ultimate Guide to a Weekend Break in York
10 of the Best places to eat Brunch in London
The Best Weekend Trips in the UK
Sign up to AirBnB with this link and receive a £23 off your first booking.
To receive my articles and reviews straight to your inbox SUBSCRIBE HERE.
Did you know I also vlog my trips? Make sure you subscribe to my YouTube channel so you get alerted when all my travel videos goes live… CHECK THEM OUT HERE
Thank you for reading and as always happy adventuring!
If you've enjoyed this post, please share it for me with all your friends and family!
Sophie X