Last weekend I went to county estate Waddesdon Manor for their Christmas Carnival, in the village of Waddesdon, Buckinghamshire. Waddesdon was built in by Baron Ferdinand de Rothschild between 1874 and 1885 to display his outstanding collection of arts and to entertain the fashionable world. However today the house is a National Trust property and they welcome hundreds of thousands of visitors each year to enjoy the spectacular grounds and art treasures inside the house. Waddesdon Manor's collection of French 18th-century decorative arts and 17th- and 18th-century paintings is world famous and its wine cellars and aviary are popular visitor attractions.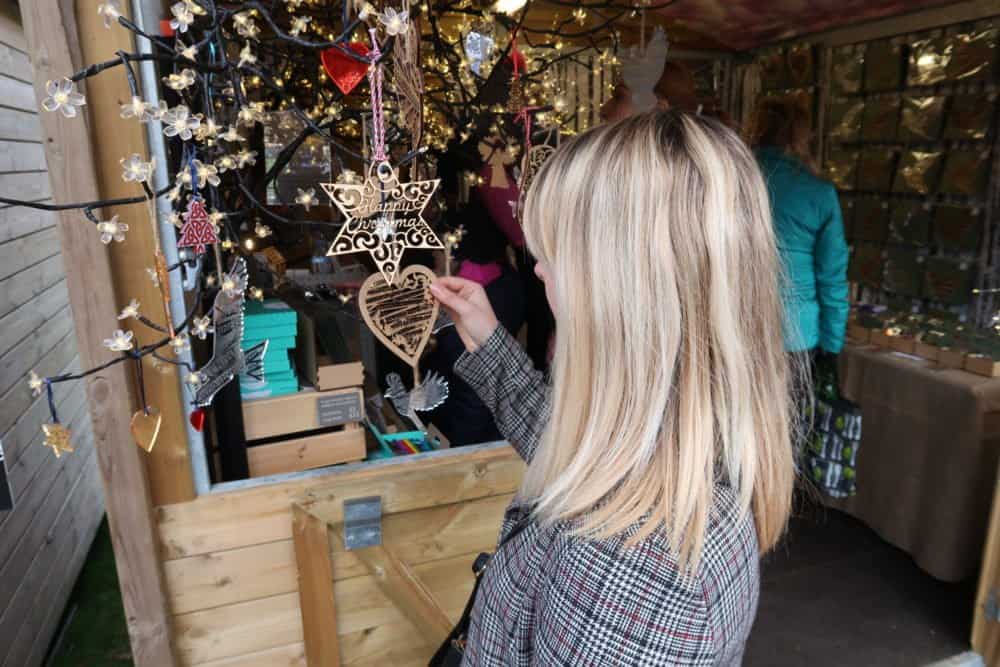 Christmas is always a special time at Waddesdon and the house is transformed with unique decorations and they have a Christmas fair with seasonal foods to enjoy. Both inside and out, the displays take inspiration from the wondrous festivals and celebrations conjured up by Waddesdon's treasured artworks – from sumptuous feasts, lavish gifts and masked balls to theatre, fancy dress and fairy tales – there is something for everyone at the Christmas Carnival. What more could you need for a festive day out with friends or family.
From dusk, the grounds will come to life with a new light show created by the Guildhall School, projected onto the Stables and inspired by the objects, architecture and gardens of Waddesdon. Beyond the Aviary you'll discover a light trail that playfully combines colour, sound and movement, and the Manor's facade will also be bathed in light.
Here are just a few of the activities on this christmas period:
Guildhall School 3D light projections
11am-6pm, Wed-Sun, until 2 Jan 2019
Arrive at the Stables and walk through our tunnel of light, be met by beautiful light animations projected onto the walls (from dusk), and then follow the festoon lit playground path back to the Manor, with sounds accompanying your journey. All created by students from the Guildhall School.
Aviary garden light trail
From dusk-6pm, Wed-Sun, until 2 Jan 2019
The whole family will enjoy following our illuminated light trail. See the trees and bushes lit up with a rainbow of colours. Walk through a brightly sparkling portal and see glitter balls and wine bottles hanging from branches.
Christmas bauble decorating
11am-6pm, Wed-Sun, until 23 Dec
Where: Coach House Gallery, Stables
Come and decorate your very own Christmas bauble, make it as sparkly as you like, ready to take home and hang on your tree. No need to book, just drop in. £4 per bauble
Winter Wigwam
11am-5pm, Wed-Sun, 10 Nov – 2 Jan 2019
Snuggle up in our Winter Wigwam with sheepskin rugs and wool blankets. Be warmed by one of our hearty seasonal hot pots, made in house by our Chefs, choose from beef stew, vegan curry and options for the kids.
Pop-up Christmas shop
Open 11am-6pm, Wed-Sun, until 23 Dec
Don't miss our pop-up Christmas shop at the Stables, with decorations, fairy lights, and unusual gift ideas for the whole family, including your much loved pets.