The start of a new year, begins another travel planning spree. And in 2020 more people than ever are set to explore around the world. There are many destinations that are popular with travellers year on year, including Berlin, Lima, Copenhagen, Lisbon, Hong Kong and Ho Chi Minh. Below I've included a list of the best places to go on holiday in 2020….
This year's 15 best places to go on holiday in 2020 include:
Jordan
Brazil
Morocco
Macao
Qatar
British Virgin Islands
Thailand
Montenegro
Malta
Japan
Dominica
Israel
Alberta, Canada
Costa Rica
New Orleans, Louisiana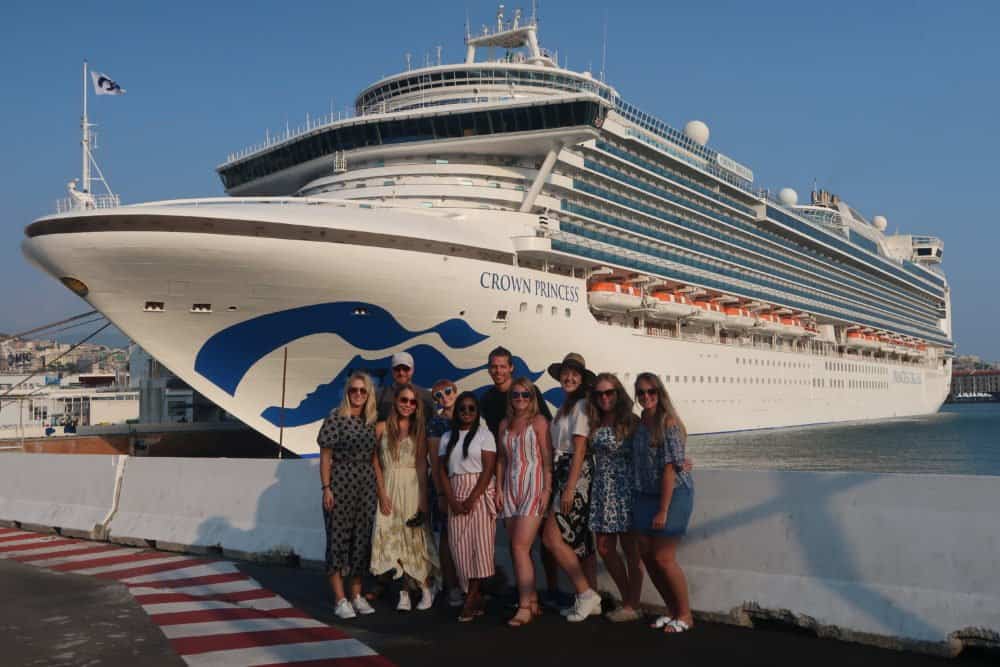 Top 10 Cities to visit in 2020
London – The perfect place to be exposed to different cultures, people, sights, and flavors of the world. Explore the hipster neighbourhoods of Shoreditch or Hackney, the iconic Westminster, the art galleries and museums, the underground music scene, thriving nightlife and SO much more!
Paris – Explore the shops along the Champs Elysees, gaze at the Mona Lisa and other pieces of art at the Louvre, take an obligatory selfie at the Eiffel Tower, check out the gothic Notre Dame, or soak up all the romantic vibes in one of the most explored cities in the world!
New York – The Big Apple is one of the most iconic cities in the world and a must-visit destination for 2019. Experience the bright lights of Times Square, the hipster vibes found in Brooklyn, kick back in Central Park and dine at the most authentic New York hangouts.
Rome – Delve into ancient history of Italy's capital city. Discover the Roman ruins and the society of the ancient civilization, catch a glimpse of the Pope in the Vatican city, and embark on a tour of southern Italy.
Los Angeles – There's so much more to the city of Angels than you'd expect. Home of the entertainment industry, LA is a city for all trendsetters and go-getters. Whatever your budget or travel style, this city is filled with diverse neighborhoods that are just waiting to be explored.
Chicago – Take a weekend city break for architectural tours, deep dish pizza, rocking festivals and more – spending a city break in the Windy City will blow you away!
Dublin – Take the Dublin South walking tour of the city's center where' you'll explore Dublin's off the beaten track, concentrating on showing you the unusual, bizarre and downright odd sights and attractions hidden in plain sight and normally overlooked.
Madrid – There are more bars per capita in this city than in any other European city! Explore the narrow labyrinths of Madrid's medieval quarter and the grand 18th and 19th Century boulevards around the center; studded with some of the most fashionable boutiques in the world. 2,800 hours of annual sunshine, plus heaps of galleries and cathedrals will also help seal the deal.
San Francisco – The 'City by the Bay' sets our beloved laid-back Californian lifestyle into a colourful, flamboyant city with winding streets and cable cars that set you back in time. Cross the iconic Golden Gate Bridge with flowers in your hair, feast on seafood at Fisherman's Wharf before planning your fictional escape from Alcatraz.
Stockholm – Stockholm, the capital of Sweden, encompasses 14 islands and more than 50 bridges on an extensive Baltic Sea archipelago. The cobblestone streets and ochre-colored buildings of Gamla Stan (the old town) are home to the 13th-century Storkyrkan Cathedral, the Kungliga Slottet Royal Palace and the Nobel Museum, which focuses on the Nobel Prize. Ferries and sightseeing boats shuttle passengers between the islands.
15 Places to go on holiday in 2020
Jordan
Part of the Arab nation, Jordan is a country I've wanted to visit for years. I am so interested in the history of the world, and so much of our history as humans come from this region of the world. The region is defined by ancient monuments, nature reserves and seaside resorts. It's home to the famed archaeological site of Petra, the Nabatean capital dating to around 300 B.C which is somewhere I must visit before I die. Set in a narrow valley with tombs, temples and monuments carved into the surrounding pink sandstone cliffs, Petra earns its nickname, the "Rose City" and is possibly one of the iconic wonders of the world. I am adding this to my bucket list right now, and hopefully can visit Jordan in 2020. The most popular places to visit in Jordan are: Petra, Wadi Rum, Mount Nebo, Al-Khazneh and much more.
Brazil
Now that Brazil has removed their Visa restrictions for the U.S., it's simpler than ever to visit South America's biggest country, which has more than 2,000 beaches that stretch along its shoreline. The exchange rate in Brazil is better than it has been in the last decade and UNESCO recently announced that the Brazilian town of Paraty and nearby Ilha Grande have been selected as new World Heritage Sites for their mixed culture and biodiversity. Another great opportunity to visit this country is that the Brazilian Grand Prix is due to move from Sao Paulo to Rio de Janeiro next year, with recent reports suggesting that there will be a new track built in the Deodoro area of Rio de Janeiro for the November race. Rio de Janeiro has been selected by UNESCO as the first World Capital of Architecture for 2020, and the city will host a variety of events and celebrations tied to architecture and art.
Morocco
When you are in Morocco you feel as if you are in another world of colors, smells and tastes. As you wander the streets of Fez or venture into the Sahara, it feels like you are traveling through time. Morocco is extremely budget-friendly so you can splurge out on fancy meals or hammams without breaking the bank.
Macao
While typically known for its glittering casinos, Macao boasts much more in the realm of art, culture and gastronomy. 2020 is set to be a huge year for the destination with new family-friendly experiences, hotels and modes of transportation opening. Macao will make huge expansions to it family entertainment options including a scheduled opening of Lisboeta Macau, an integrated resort and theme park featuring the Asia Pacific region's first ever zipline overlooking the center of the city, South China's only indoor skydiving operation, and a cinema with IMAX and MX4D theaters. Festivals taking place in 2020 include the Macao Lotus Flower Festival, Macau Grand Prix, and the Macau International Fireworks Display Contest. The best time to visit Macau is September through March, when the temperatures range from mid-50s to high 80s. If busy crowds aren't your thing, we recommend avoiding high season in January and February where Macao sees an influx of travelers due to Chinese New Year celebrations.
Qatar
With sustainable travel at the forefront, Qatar is on track to become the leading sustainable country in the Middle East in 2020. Msheireb Downtown Doha will successfully become the world's first sustainable downtown regeneration project in 2020, giving tourists a taste of Qatari culture alongside modern technology; enjoy newly opened shops, restaurants, open spaces and traditionally inspired architecture with a modern twist. The best time to visit Doha is October to March when temperatures reach from mid-60s to low 80s.

15 Places to go on holiday in 2020
British Virgin Islands
A fully rebounded British Virgin Islands welcomes back iconic resorts in 2020 such as Rosewood Little Dix Bay following a multi-million dollar renovation, while emphasizing sustainability throughout the entire territory. Norman Island, which is reputed to be Robert Louis Stevens' Treasure Island inspiration, will be developed as an environmentally conscious, luxury tourist destination including three 20-30 room hotels, boat slips for day visitors, a spa, and an observatory to open by early 2020. There is also Necker Island, Sir Richard Branson's private island paradise, will complete all construction following Hurricane Irma last year, and introduce uniforms made from recycled plastic from the ocean; this follows the installation of all-new wind turbines in 2019 that will help the island reach 90% renewable energy. Sailors and visitors alike should travel in March to witness the annual BVI Spring Regatta & Sailing Festival and experience one of the newly opened hotels. This time of year is also ideal for underwater visibility, perfect for checking out a slew of new dive sites including a sunken Willy T.
Thailand
Skip the main islands and head to Krabi Thailand which is much less visited by tourists, offering empty stretches of white sand beaches and crystal blue water. With easy access from Krabi International airport, Koh Lanta offers all the amenities sought at other Thai islands, from pampering to water sports at a fraction of the price. Visit soon, as an influx of high-end resorts will make this getaway pricerier, and more crowded.
Montenegro
A fellow blogger went here last year and ever since, after seeing their beautiful photos of clear blue waters and stunning coastal paths, I have wanted to visit. It's Croatia's lesser known sister, but this country is just as stunning and full of adventure. The country is most know visually for its show-stopping UNESCO World Heritage-protected fjord-like boka (bay), which will take your breath away and offers the most stunning crystal blue waters, hemmed in by mountains. At the end of May, the town of Budva, on the Adriatic Coast, will host Games of the Small States of Europe, an Olympics-style, multi-sport event for nine nations with a population of under one million. It's also a lively beach town, with luxury yachts in the harbor and a party vibe in the old town center.
Malta
Malta has numerous fortresses, megalithic temples and the Ħal Saflieni Hypogeum, a subterranean complex of halls and burial chambers dating to circa 4000 B.C. Valletta is the tiny capital of the Mediterranean island nation of Malta and also a walled city, established in the 1500s on a peninsula by the Knights of St. John, a Roman Catholic order. It's known for museums, palaces and grand churches. The country itself is still fairly new to the tourist scene so prices haven't hiked, just yet…..
Japan
Japan is on everyone's radar with the 2020 Tokyo Olympics quickly approaching – but Shizuoka remains a quiet reprieve away from the crowds with no shortage of incredible experiences. Here you can experience an Olympic event without the craze of Tokyo by attending both the men's and women's cycling events, which will take place on the scenic hillsides of Izu City, Shizuoka – follow up the Olympic event by visiting Shuzenji onsen, a quaint hot spring town on the Izu peninsula and stroll through bamboo forests after a relaxing natural hot spring bath or, check out one of the thousands of green tea farms in the shadow of iconic Mount Fuji (Shizuoka produces 40% of all green tea in Japan). The Olympics mountain biking events will take place in Shizuoka July 27 – 28 in 2020, and the summer is a wonderful time to visit with the foothills of Mount Fuji incredible shades of lush green. To experience cherry blossoms, visit in the late spring – or in late September and October to see incredible fall foliage.

15 Places to go on holiday in 2020
Dominica
Dominica's adventure offerings, both on land and sea, have always made this Caribbean island a unique vacation, but in 2020, Dominica is poised to be one of the most unexpected destinations to visit with new luxury property openings and exciting events happening on the island. Domenica is making the bid to be the world's first climate-resilient nation; since Hurricane Erika in 2015 and Hurricane Maria in 2017, Dominica has rebuilt and come back better than before, with efforts focused on sustainability and climate resiliency. Visitors can join in on one of Dominica's most exciting cultural celebrations, Mas Dominik or 'Real Mas' in March, which consists of a feast of calypso music, Carnival competitions and activities all leading up to two exciting days of street jump-up. March also happens to be one of the best months for whale watching.
Israel
Where do I even start with Israel? A lot is happening in the Holy Land in 2019 including; more airlines than ever are launching flights to Tel Aviv, a new high-speed train, which connects Tel Aviv and Ben Gurion International Airport, hundreds of new hotels are popping up every month and even a wellbeing revival, as more spas and beachfront properties appear. This country is all about change and I love it!
Alberta, Canada
This wonderful place is actually on my hit list for 2019, but I am yet to book flights and create an itinerary so until then it's going to have to stay in my bucket list. I am dying to visit Alberta and British Columbia for a once-in-a-lifetime road trip this autumn. I'd love to fly in to Vancouver, head over to the Rockies, explore Jasper and Banff, before heading to Calgary, Edmonton, and then back to Vancouver for some city adventures and some time on Vancouver Island. It's also a great place to skiing, hiking, cycling, abseiling, and much more. Away from the cities, Kananaskis Nordic Spa, the first of its kind in the province, just unveiled a collection of hydrotherapy pools — as well salt exfoliation cabins and eucalyptus steam rooms — right in the foothills of the Canadian Rockies. And if you're in Banff National Park, keep an eye out for bison.
Costa Rica
The tropical Central American country of Costa Rica is revving up with cultural and adventure activities in 2020. In the Caribbean province of Talamanca, a new chocolate route will guide visitors through 17 factories and workshops that showcase the rich history and culture of cacao in Costa Rica. In the town of Monteverde, one of the most biodiverse regions of the planet and a world leader in nature conservation, an electrical car route will open, allowing travelers to easily journey and sightsee throughout the country. In the Central Pacific, a cycling route will open around the Arenal Volcano and in the South Pacific, cultural activities, such as sugar cane and chocolate tours, a visit to Rancho Quemado where travelers can try their luck at finding gold, and all-new ecological and nocturnal tours, will open up to travelers. Opportunities for adventure, relaxation, romance and exploration are unlimited in Costa Rica year-round, making the country one of the most visited international destinations in the Western Hemisphere.
New Orleans, Louisiana
Following its 300th anniversary, New Orleans ramps up its rich culture, history, iconic architecture and unique attraction for all ages with new experiences and developments in 2020. The National WWII Museum will open The Hall of Democracy, a 34,800-square-foot pavilion housing a stunning library, oral histories, photographs, artifacts and more, made completely accessible to the public. The city will also unveil new infrastructures and public spaces including a new terminal complex at the world-class Louis Armstrong New Orleans International Airport and an iconic architectural addition to the city's skyline. At 148 feet above The National WWII Museum's campus, The Bollinger Canopy of Peace, will complete the museum's $14 million campus campaign with a state-of-the-art lighting system offering a 360-degree sound-and-light show called "Expressions of America," rivaling the displays seen on the exterior of the Mercedes-Benz Superdome.
Other posts that may help you:
10 Hygge Things to do in Copenhagen
Ultimate Guide to a Weekend Break in York
A Guide to a Weekend in The Gili Islands
10 Things You Can Only Do in Australia
Thank you for reading and as always happy adventuring!
If you've enjoyed this post, please share it for me with all your friends and family!
Sophie X