Yes, yes I am late to the party. You may have seen EVERYWHERE people posting their photos of wall art from luxe print brand Desenio, and I couldn't not get involved. Having recently bought my first ever house I couldn't wait to get in and start making the place my own. After six years of renting I couldn't wait to finally buy items for my walls, put them up and not have to worry about paying a fee at the end of the tenancy.
Prints are a big part of decorating and can instantly brighten a room, give it personality and make it feel like home. Everyone wants to make their house feel like a home, and for me that's all about the interiors.
Desenio offer up the most Pinterest-worthy prints for your home, office and bedroom, and unlike some other brands they are super affordable, with prints starting at as little as £2.95. Desenio is a Swedish-based company that offers a really trendy and varied range of posters, prints and frames. Not only are their prints super cool, capturing all the latest interior trends, they are top quality too – printed on 200g uncoated, FSC-certified and age resistant paper with a medium matt finish. If your order is over £29 you will get free delivery also.
Desenio make choosing and displaying your art work very easy, with plenty of suggested layouts to create a picture wall and offering effortlessly co-ordinated groups of prints that work beautifully together. So you don't have to rack your brains trying to decide what goes with what, you can choose from simple pairings to more elaborate picture wall arrangements. I didn't got for this option in the end but I can imagine it is really useful seeing the prints all together laid out for you to peruse.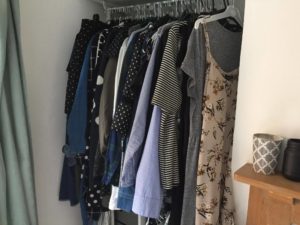 1: Breathe– £6.95 | 2: Palm Trees – £21.95 | 3: Suitcases – £9.95 | 4: Your Mind – £9.95
They have so many beautiful prints including; quotes, imagery and portraits. Rather than opting for themes, I just picked what I really connected with so there was a lot of inspiring quotes, and nature in my basket. I love to add a bit of colour to my walls with botanics as well as country specific prints like the Marrakech poster.
I opted for a mixture of text, graphic and imagery print in order to fill my walls with both colour and texture.
PLUS you can get 25% off your order from today until the 22nd June 2017 so be sure to make use of the code SOPHIE25 and get decorating your home!
*code isn't valid on the handpicked category and frames
1: Cactus – £11.95 | 2: Mountains – £21.95 | 3: Home Wifi – £2.95
Whether you're treating yourself or a friend to some beautiful prints, be sure to check out their stunning wall art pictures and make your house a home with the use of my discount code! Oh, and you buy your beautiful frame online too so your picture is ready to be framed and mounted as soon as it arrives!
What do you think? I am in love! I've got a few more fun prints that will be making an appearance in our kitchen makeover and lounge makeover coming soon so watch this space!
Have you shopped with Desenio before? Let me know what you purchase with the 25% discount!

I also love these four prints, and have added them to my wishlist!
1: Life is Tough – £9.95 | 2: Future is Female – £22.95 | 3: Marrakech – £21.95 | 4: Cactus – £15.95
Go on, get shopping! Buy them here.
*These prints were kindly gifted by Desenio, however all views are my own, as always!