I spent six days exploring a region of one of my favourite countries in the world, Sweden. We decided to head to the region for six days taking in various different sights and activities. After scouting the areas for slopes (there's loads) we opted for a day at Mullsjö Alpin and then two days at Isaberg Mountain Resort. Both resorts differed in size, capacity and facilities, but both were great for us, a couple wanting to hit the slopes for a few days, and make the most of the resort facilities. Our visit to Store Mosse was also great, and we walked around the park taking in the nature and even visited the iconic bird tower at Naturum.
Now, we did most of these things listed over six days, however I wanted to pull together a guide for my '48 Hours in…' series, so here are some options for how to spend 48 hours, but there wouldn't be enough time to do it all. Obviously! Read all my posts from Sweden here.
Flying to Gothenburg in 2 hours
Due to it's close proximity Sweden is super easy to get to, and even easier with bmi, due to it's quick check-in and small planes which means less queues. To kick off our trip to Sweden the right way, we opted to fly from Birmingham to Gothenburg with airline bmi. They're great due to the all-inclusive feel they are for check-in and during the flight.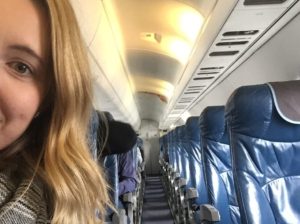 Flight prices are often inclusive of all costs, including luggage up to 23kg per person, and they even provide complimentary snacks and drinks on all flights for all passengers. They also offer a super speedy airport experience, with only 30-minute prior to departure check-ins, meaning you can be arriving at the airport, and flying off into the distance in less than an hour. Read my full post here.
A day of skiing
During our six-day trip to Sweden we decided to include three days skiing in Småland. After scouting the areas for slopes (there's loads) we opted for a day at Mullsjö Alpin and then two days at Isaberg Mountain Resort. Both resorts differed in size, capacity and facilities, but both were great for us, a couple wanting to hit the slopes for a few days, and make the most of the resort facilities. 
The ski resort Mullsjö Alpin Center is located in Jönköping County, South Sweden and has a range of slopes available for all abilities. For skiing and snowboarding, there are 4 km of slopes available with five lifts to transport the skiers from bottom of the slope to the top. 
Although a small resort, the slopes are widely recognised as providing great views across Småland and beyond, as well as encouraging some of the more experienced skiers to take on their black runs.
Then there's Isaberg Mountain Resort, the largest ski resort in southern Sweden with a real alpine character. They offer skiing on 10 groomed slopes, from the child-friendly green to the breathtaking black run and their modern six-seat express lift takes you the whole way from the valley to the top of the mountain, alongside seven other ski lifts dotted around the resort, meaning less time queuing and more time skiing. 
If you want to read my post on what to pack for a ski trip click here or if you want to read more about skiing in Sweden click here.
A morning at Store Mosse National Park
You can do this activity in a morning, and combine it with another activity in the afternoon. Store Mosse National Park is the largest marsh area in southern Sweden, located in the municipalities of Vaggeryd, Gnosjö and Värnamo.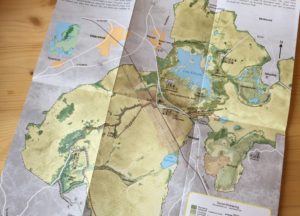 Store Mosse is located halfway between Gnosjö and Värnamo on the west side of the Småland Highlands. The nature in Store Mosse is reminiscent of that in Norrland and is characterised by great diversity of plants and animals, with everything from lakes and marshes to cranes, moose and eagles. 
In total Store Mosse covers some 100 km2; of these, some 77 km2 were designated national park in 1983. It has the largest boggy grounds south of Lapland and is an amazing place to visit if you're in southern Sweden. 
An afternoon at Kallfeldts Läder
Situated between Hestra and Gnosjö, the Kallfeldts Läder factory shop is a place we might have simply bypassed, had we not had a recommendation to stop by through my family friend. Kallfeldts Läder is both a leather shop, and factory, incorporating the traditional Scandinavian process of creating products from leather for use. 
Kallfeldts Läder was founded in 1989 by Birgitta and Göran Kallfeldt, both with many years of experience in the manufacture of leather and leather products. Since 1990, they have produced leather items on-site, and also have a warehouse, office and shop in the old shirt factory at Norra Bruksvägen 5 in Nissafors.
Luckily because it was winter, the shop was very quiet, and Johan put on a workshop for us. We chose our colours and textures from some boxes on the side, and then set to work, glueing the sections together, before being let loose on the decade-old sewing machines.

 
Spending a day in Gränna
On our last day exploring Smaland, we decided to spend the day in Gränna, Sweden. I had visited here many times before due to having family here and spending summers on the lake, so was super excited to return once again. We spent the day in this stunning town, visiting both Polkapojkarna and Gränna Museum, aswell as spending the afternoon visiting the island on the Vattern, Visingo!
If you've got a sweet tooth, then the small town of Gränna, may be your idea of heaven. Tucked away on the eastern shore of Vättern, the country's second-largest lake, the town is known primarily for one thing: the polkagris. 
Polkagris is a Swedish stick candy that was invented in 1859 by Amalia Eriksson in the town of Gränna, Sweden, and remains a popular candy tradition in the town. The traditional polkagris candy stick is white and red, and is peppermint flavoured. I had previously visited the shop, Polkapojkarna, on other visits to this wonderfully quaint town, but had never made my own polkagris!
Dining at Syltan in Vandalorum
Vandalorum is a museum for regional, Swedish and international contemporary art and design. The museum was founded by the artist association Smålands Konstnärsförbund and Småland's Art Archive, with Sven Lundh as the primary initiator and representative for the artists. Vandalorum opened in April 2011, and was built according to an original design by the Italian architect Renzo Piano. It was inspired by local building traditions and especially by the monumental drying barn that once stood on the site.
Located inside the wonderful design museum that is Vandaorlum, Syltan is a wonder of traditional Swedish food meets modern cuisine. Restaurant Syltan is an attraction in itself that strengthens the unique experience of visiting Vandalorum offering high-quality ingredients and local produce. It offers a wide selection of both pastries and desserts, as well as Swedish dishes such as Småländska Isterband from Örserum served with creamed new potatoes, jam of beetroot and cider vinegar mustard. This dish was utterly incredible! And other dishes included fresh pasta served with pesto on almonds, smoked Serrano ham, herbs from the garden, tomatoes and parmesan, or fresh smoked salmon served with cream of dill, with new potatoes and summer vegetables.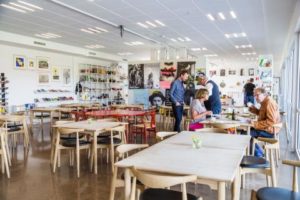 Have I persuaded you to visit Småland yet?! It's a wonderful place with so much to do and see, I can't wait to return again in the summer and experience Midsomer!