If you want to go on a tropical island, but you don't want to travel far, Sao Miguel is the perfect solution. There are also so many things to do in Sao Miguel, so you won't be bored for even a moment.
The island of Sao Miguel is part of the Azores islands, which recently have been claimed to be Europe's most beautiful islands. The archipelago consists of 9 islands with Sao Miguel being the biggest one and also the capital island.
The Azores have been discovered around the 15th century by the Portuguese and have been inhabited ever since. Even though the islands have been settled by the Portuguese, they have their own traditions, cuisine and a way of doing things.
Since the end of the 20th century, the Azores have been recognized as an autonomous region and have their own government. This makes the islands one of the many autonomous regions of Portugal across the world.
The island of Sao Miguel is known as the biggest and most populated island of all the Azores islands. However, the island is also known for having some of the most beautiful miradouros (viewpoints), waterfalls, lakes, hiking trails and hot springs.
Honestly, if you are going to the Azores for the first time, it is best to visit Sao Miguel, as it has a lot to offer!
How to get to the Sao Miguel
Nowadays, getting to Sao Miguel is quite easy and you can pretty much fly from every big city in Europe. The companies that fly to the Azores are SATA Azores, which is the Azores airline, TAP Portugal and Ryanair.
The flight from Europe usually takes around 2 or 3 hours to the islands, so it is a good amount of time to relax and enjoy a good read or game on the plane.
When is the best time to visit Sao Miguel and the Azores
All of the Azores islands have a subtropical oceanic climate, which makes them good for a vacation almost all year round. However, the best time to visit the islands is from May until September when it is sunnier and there are not so many days of overcast.
Also, these are the warmest months on the islands, which means that you can go sunbathing or take a refreshing dip in the cool ocean. The very best things to do in Sao Miguel happen all year round because of the amazing weather here.
How to get around Sao Miguel Portugal
When it comes to ways to get around Sao Miguel island, there are not many options. You can either rent a car or use public transportation, which is not very reliable.
If you plan on renting a car, I would advise on renting a vehicle from a local agency, as they don't ask for huge deposits, offer brand new unused cars and always help when you need something.
When I visited Sao Miguel, I rented a car from Luso rent-a-car, which is a couple of minutes from the airport. They also offer a car pick up at the airport, so it depends on your preferences. A car is also recommended to make the most of the best things to do in Sao Miguel.
Top 10 things to do in Sao Miguel Portugal
When it comes to visiting the top ten places in Sao Miguel you will for sure be surprised by the beautiful landscapes you will encounter on the way.
1. Sete Cidades Village
Sete Cidades is probably the most famous village in the Azores and that is no surprise as it offers the most scenic view of Sao Miguel and the Atlantic Ocean. The viewpoint is called Boca do Inferno and means "Hell's Mouth", which should be some kind of sarcasm, having in mind how beautiful this place is. While going to Boca do Inferno you can also visit Lagoa do Canário, Santiago or the lower lakes – Lagoa Verde and Lagoa Azul. If you plan on spending more time in Sete Cidades you should definitely consider watching the sunset at Kind's View (Vista do Rei), which is one of the many viewpoints around the region.
2. Lagoa do Fogo
Visiting Lagoa do Fogo is quite tricky. Not because it is dangerous or hard to reach, but due to the weather on Sao Miguel. If you plan to visit this beautiful lake in the middle of the island, it is recommended to check the forecast for the region upfront (http://www.spotazores.com/). The lake is known as being covered in clouds most of the time, which makes it quite hard to see.
However, this should not stop you by visiting and the surrounding region of the Fire lake. Once there you can enjoy the mesmerizing vistas, sunbathe, walk around its little beaches full of breeding seagulls or hike on the trails around.
3. Lagoa do Congro
If you want to find the most serene place on Sao Miguel, then head straight to Lagoa do Congro. The lake is hidden in a lush tropical forest deep into the island and is almost impossible to find it. However, once you reach it, you will find your own peace there! Only the birds chirping and a bit of splash from the fishes in the lake.
4. Furnas City
One of the best things to do in Sao Miguel is to explore Furnas. It is one of the biggest cities on the island and has a lot to offer. Furnas is known for its constant overcast and hot geysers that can be found all around the city.
The best things to do in Furnas Sao Miguel is visiting the Furnas lake and the hot geysers there. You will see the way the locals cook the famous Cozido meal (boiled meat with veggies) and can have a nice walk around the lake.
Then, you can go to the city centre where you will find lots of kiosks that are selling sweet corn that has been boiled in the geysers and I urge you to try it. It is one of the sweetest corns you will ever eat!
Last but not least, while in Furnas, make sure to take a dip into the hot springs either at Dona Benija or Terra Nostra. The hot springs are known for their healing powers and will make you feel well-rested and happy.
5. Hot Waterfall of Ribeira Quente
While travelling around the south part of Sao Miguel make sure to stop by the only hot waterfall in the Azores! The trail to the hot waterfall of Ribeira Quente is considered to be a challenging one, as it is set between two tunnels. Thus, one should be very cautious when going there! However, the hike to the waterfall, which is not that long, is worth it and so is the waterfall!
6. Salto do Prego
Salto do Prego is another waterfall that yearns your attention. It is located deep into the tropical forests of Sao Miguel and is quite hard to reach. The hiking trail is quite challenging and requires lots of climbing. However, Salto do Prego is one of the most mesmerizing waterfalls on the island, thus it is definitely worth the try. An amazing thing to do in Sao Miguel.
7. Poço Azul
Poço Azul is one of the less known and visited places on the island of Sao Miguel. However, this makes it perfect for people that would like to alone with their own thoughts. The place is known for having lots of little ponds and waterfalls connected with each other. If you feel hot and sweaty after hiking on the trail to Poço Azul, then you should definitely dip into one of the ponds!
8. Caldeira Velha
One of the best things to do in Sao Miguel is to enjoy the hot springs on the island is for sure Caldeira Velha. The place is known for housing some of the biggest ferns on the island and is surrounded by lush tropical forests. It is almost famous for its beautiful natural swimming pools in which you can swim or just sit around and enjoy the beauty of this place.
9. Gorreana Tea Factory
If you are a tea lover, the best things to do in Sao Miguel is definitely to visit the Gorreana tea plantation. The tea plantation is known for supplying all of Europe with the finest green and black teas since the 19th century. While there you can get a cup of tea to try, tour around the factory and observe how tea is made or simply wander around the beautiful tea fields.
10. Miradouros
All of the Azores islands are known for offering some of the most beautiful vistas of the Atlantic Ocean. Some of them are Miradouro de Santa Iria, Miradouro da Ponta do Sossego and Miradouro da Vista dos Barcos. Make sure to visit them and have a picnic there or simply enjoy the serenity of these places!
Have you added any of these places to your list of things to do in Sao Miguel?
Top places to eat in Sao Miguel
The Azores are known for having one of the best cuisines one could wish for. Especially, if you are a fish lover, you will enjoy your stay there and your gut will love it!
Lagoa Azul restaurant
This restaurant is known for offering the best local home-cooked cuisine in the region. It is a buffet that charges you around 10 euros and you can eat all you want and as much as you can fit.
Restaurante da Associação Agrícola de São Miguel. This restaurant is known for being held by the Agricultural Association of Sao Miguel and offering the best steaks in the Azores! The prices are ranging from 10-20 euros and the service and quality of the food is outstanding.
Caldeiras e Vulcões
If you want to try the well-known traditional dish in Furnas, the Cozido, this is the best place to do it. You can also try their baby squids with lemons and the Azorean pineapple. The prices at this restaurant are quite reasonable and they cook Cozido using an old family recipe. Check out this place!
Forneria São Dinis
This restaurant in Ponta Delgada has probably the best pizza in the Sao Miguel, but it also offers traditional cuisine, which I urge you to try!
Pic Nic in Povoacao
This small restaurant offers some of the best tuna hamburgers you could wish for. Along with that there are huge grilled tuna steaks that you should definitely try!
Where to stay in Sao Miguel
The best places to stay in Sao Miguel depend on your own preferences. The island offers quite lots of options to stay there, whether it will be a hotel, a guest house or a cabin in the woods you can have it all.
The most strategic place to stay at is 2Azores With Comfort and Style in Ponta Delgada. The place is designed with lots of style and attention to detail. Along with that, it has a beautiful little garden in which one can chill after a long day travelling around the island.
If you are planning on going on a wellness trip in Sao Miguel, then you should consider staying at Terra Nostra Garden Hotel. The hotel is known for being one of the luxurious hotels on the island and offers outstanding service along with an option for lots of wellness procedures.
However, if you want to retreat to a place and have space only for you, then you should definitely consider this suite with garden and pool in Sao Miguel.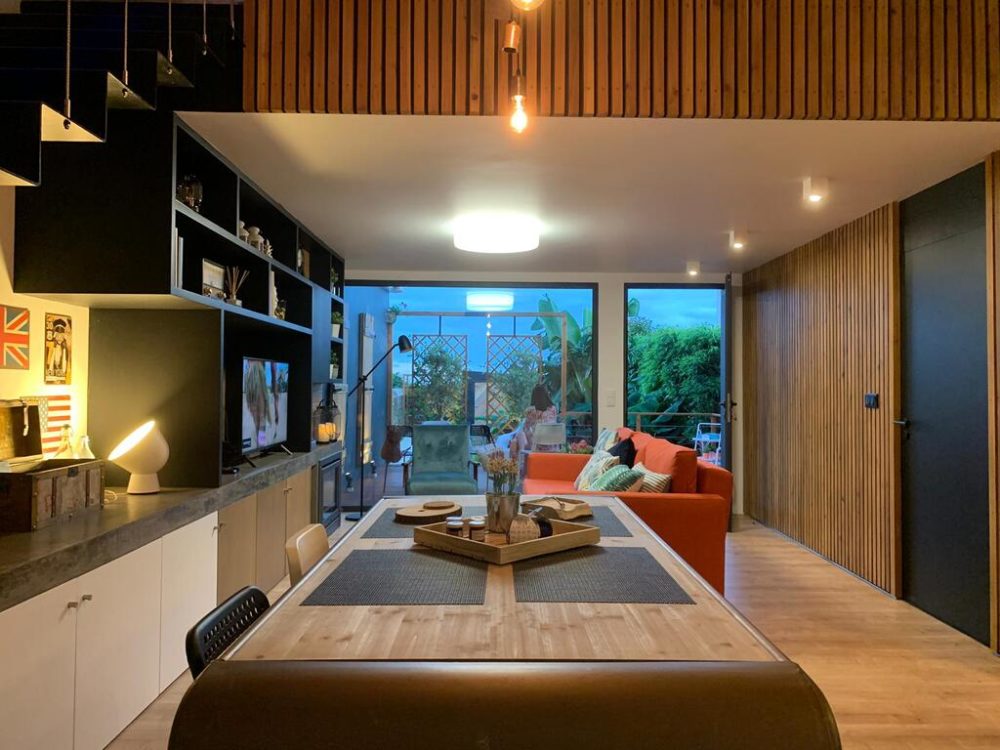 I hope you enjoyed this Itinerary to Sao Miguel. Have you added any of these places to your list of things to do in Sao Miguel?
About the Author: Alex is a blogger at EarthOSea who has extensively travelled around Europe for the past 3 years. She has lived in Portugal in 2019 where she got more familiar with the Portuguese culture, traditions and language. Alex's speciality is mainly in travelling in a sustainable and less harmful to the environment way. She is focusing more on ways to travel on a budget or money-for-value. Along with that, she loves hiking and discovering uncharted islands, but she also loves staying at the beach with a book in her hand.
Image credit: Author and Pixabay.
---
My Travel Tips and Recommendations
Flights
To book flights, I always use flight search engine, Skyscanner, I regularly use the Everywhere tool to find the cheapest places to travel. It's how I get to travel so much all around the world. I find it the easiest way to compare flight prices across airlines and get the best deals.
Accommodation
For accommodation, I usually book most of my hotels or hostels through Booking.com. I love using this platform as it provides me with some amazing deals for accommodation all around the world. Or if you prefer, I also recommend using Airbnb. If you haven't signed up with Airbnb already, you can use this link to get £25 off your first visit!
Photography and Technology
Here is a list of the technology I always travel with:
Travel Insurance
Picking travel insurance that covers you in all eventualities is an essential part of planning a trip for every single person. If you can't afford travel insurance, you can't afford to travel. You never know what's around the corner. World Nomads is an affordable option that I personally recommend. BOOK HERE
Sign up to AirBnB with this link and receive a £23 off your first booking.
To receive my articles and reviews straight to your inbox SUBSCRIBE HERE.
Did you know I also vlog my trips? Make sure you subscribe to my YouTube channel so you get alerted when all my travel videos goes live… CHECK THEM OUT HERE
Thank you for reading and as always happy adventuring! If you have any questions about the destination please leave these in the comments below.
If you've enjoyed this post, please share it for me with all your friends and family!
Sophie X