Recently I made the trip to Dubai with my mum for a long weekend. It was a weekend filled with lots of relaxation, laughs, and mother and daughter time. We jumped on a flight from London with Emirates and six hours later we had landed in the infamous city!
The descent in to Dubai is just incredible, and a tourist attraction in its own right, as you fly over the right hand side of The Palm with views of the Burj Al Arab, the Burj Khalifa and maybe other icons. And of course you can see the beautiful crystal waters and white sandy beaches luring you in in the sunshine. And a trip needn't cost the earth either, there are some great deals on the internet so that you can plan your perfect Dubai.
When should I go?
With sunshine and sunbathing weather all year round, fantastic beaches, world class restaurants and shopping to rival any destination in the world Dubai is a great holiday destination for any time of year. I visited in March and the weather was just insane, it was close to 30 degrees Celsius and I was lathering on the factor 50.
Where should I go?
Holidays to Dubai are now a firm favourite with British holidaymakers looking for a bit of indulgence, some superb weather and a holiday that offers up a great mix of relaxation and entertainment. The activities on offer are amazing with anything you could think of being available in Dubai. You name it; scuba diving, sky diving, snorkelling, rock climbing, cultural experiences, afternoon tea, surfboarding…
Here are my must-do activities:
– Indulge with a cooking lesson from a world class chef
– Cool off at one of the many waterparks Dubai has to offer
– Admire the Dubai skyline either at day or night from one of Dubai's skyscrapers or from the top dog; the Burj Khalifa
– Shop till you drop at the Dubai Mall, the largest shopping centre in the world
– Go driving through the desert and bounce over the Dubai sand dunes
– Visit one of Dubai's famous gold souks and grab a bargain
– Sky dive over the palm… if you've got the balls!
For how long should I go?
A long weekend was enough for me, any longer and I might have felt the need to go home. Me and my mum spent Friday to Monday and we felt like we really got to see the real Dubai, as well hit up all the tourist hotspots.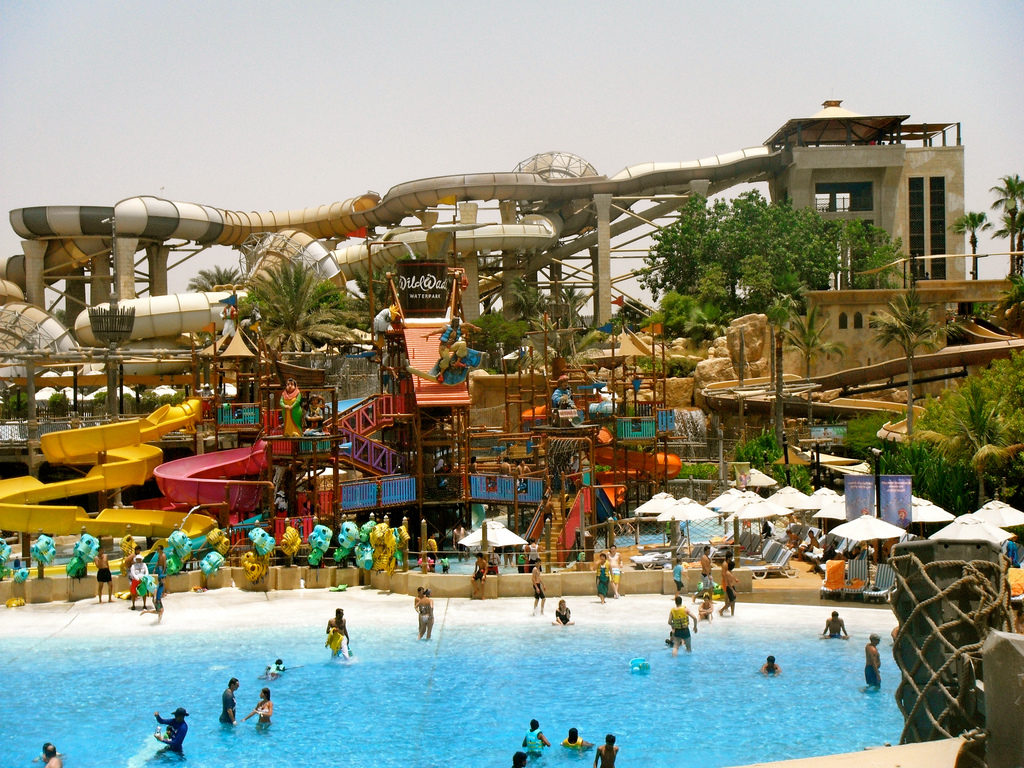 Where should I stay?
Whilst in Dubai me and mum stayed at Le Royal Meridien Beach Resort & Spa. It is the perfect choice for beach and city holidays in Dubai, offering 504 rooms + suites suitable for your every need.
It also has a great location situated right across from the cosmopolitan JBR Walk – Dubai's only beachfront promenade of luxury shops, restaurants and cafes overlooking the clear blue water of the Arabian Gulf.
Have you ever been to Dubai? Where did you stay and what did you do? Let me know below!