When I first started typing on this blog over eight years ago, I never imagined what it would become today. I never thought my little website, for my backpacking adventure around Asia would turn into what it is today.
Over the past eight years, I have meandered from job to job, living in six houses, in two countries, taken over 100 flights, to 24 countries around the world, bought a house, lived with my parents again, got engaged, been fired, quit jobs, had meltdowns, and spent many countless hours putting blood sweat and tears into my business.
And was it worth it? Of course it was – because we are all chasing freedom, we are all chasing our passions – and this is mine.
I now work remotely for my own company all over the world, wherever my blog takes me. Whether it's skiing in Sweden, paddle boarding in Aruba, or swimming with stingrays in The Maldives.
But of course, there have also been challenges. Being away from home, working through the night, not having time to see friends and family, and ultimately living my life through my laptop and my phone. My phone has been my saving grace throughout all this, providing me with the connectivity to everyone I love, even when I was on the other side of the world.
As a travel blogger, my mobile phone is my most treasured possession. I'm a big Apple fan when it comes to mobile simply because I like the functionality and program style.
I use my phone for all aspects of my business and being a digital nomad. I use my phone to keep notes, send invoices, listen to music, book flights, meditate, plan trips, order gadgets, write blog posts, reply to emails, call clients and organise my everyday life.
Phones are good for me and my business because they enable me to plan every element of my life from my phone and stay safe when I am on the road too.
Everything about my life requires connectivity and my phone enables me to be connected and a part of life, home and the blogger sphere. Not only this, my phone makes me feel more connected to home, especially to my family and friends.
My phone provides me with access to my family wherever I am in the world, and this means they're never more than a fingertip away. I love calling my mum from exotic destinations and showing her what's in front of me, and it makes me feel like she's right there with me, by my side. Finding a mobile network that can give you access to data and calls anywhere in the world is incredibly important to me.
Want to start your own blog? First, you need to work out how much does it cost to set up a blog.
Ultimate Guide to Becoming a Digital Nomad
Why you want to be a Digital Nomad
Digital nomads live their lives to the beat of their own drum. Location independence for your career is gaining traction and more people are considering this dynamic lifestyle. But what are the best digital nomad destinations? What are the best digital nomad jobs? And where should you go in 2019?
Part of living a nomadic lifestyle is being able to work remotely. Travelling the world with devices such as laptops, mobiles close by means that millions can now work anywhere they choose – so long as there is an internet connection. Their technology is the passport they need to connect with clients. Whether inputting data, invoicing, running a rar extractor for Mac, or contacting new clients, the technology and the internet is a necessity for all nomads.
If you're in awe of the digital nomad lifestyle and have an unsettling urge to travel (or never really liked the idea of being bound to live in one place your entire life), the digital nomad lifestyle could potentially be your calling.
Last year I traveled to 11 countries on three continents, whilst maintaining a full-time job and a nomadic job, which meant I could travel more and earn more. 2018 was the best year yet…
So you want a digital nomad job? Keep reading…
Before you even head off to become a digital nomad, you need to get connected. This means getting yourself a high-quality laptop, hard drive and connectivity to either wifi or broadband. I would also recommend getting an up-to-date mobile, which you can use to organise your new business.

Ultimate Guide to Becoming a Digital Nomad
Types of Digital Nomad Jobs
Website Developer

Influencer Marketer

Blogger

App Developer

SEO Specialist

Social Media Marketer

Affiliate Marketer

Digital Entrepreneur

Customer Support Representative

Photographer

Technical Support Representative

Language Teacher

Writer

Videographer

Interior Designer
A digital nomad job offers freedom and adventure, all while maintaining the financial security of being employed. Here are some other jobs in travel and tourism.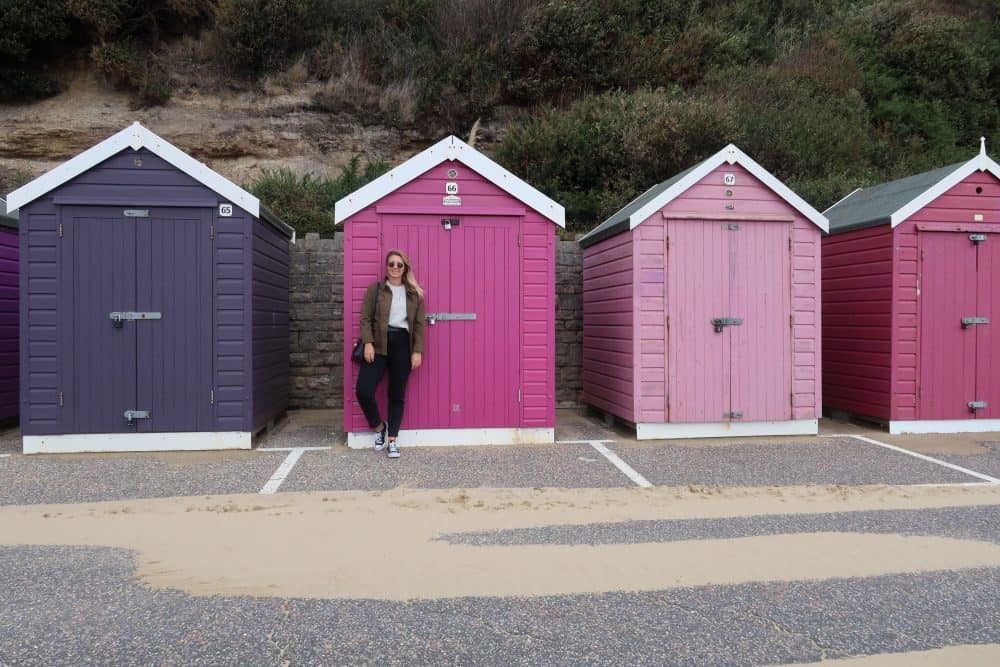 Ultimate Guide to Becoming a Digital Nomad
Places to Find Work for Digital Nomads
Indeed

VirtualVocations

We Work Remotely

FlexJobs

LinkedIn

Upwork

Fiverr

Freelancer

Guru

Vemploy
Ultimate Guide to Becoming a Digital Nomad
If you're in awe of the digital nomad lifestyle and have an unsettling urge to travel (or never really liked the idea of being bound to live in one place your entire life), the digital nomad lifestyle could potentially be your calling. If you're looking at potential places to visit/live, here are a few popular places amongst laptop entrepreneurs and freelancers. Whether to sample new cultures and cuisines, find an area with digital nomad communities to be apart of or to look for cost-effective places to live, there are a few travel destinations to suit you.
Last year I traveled to 11 countries on three continents, whilst maintaining a full time job and a nomadic job, which meant I could travel more and earn more. 2018 was the best year yet…
Top ​10 Digital Nomad Destinations
​Cape Town, South Africa
Medellin, Colombia
​Lisbon, Portugal
​Canggu, Bali, Indonesia
​Chiang Mai, Thailand
​Mexico City, Mexico
​Barcelona, Spain
​Seoul, South Korea
​Budapest, Hungary
London, United Kingdom
Cape Town, South Africa
Home to the Table Mountain and Cape Point, well known for its surrounding wine regions and of course being the hometown of Nelson Mandela, this particular destination is steeped in history and culture. Which is sure to whet the appetite of the curious digital nomad. Whether you are seeking inspiration for your work from the winner of the Design Capital of The World Award or you want to soak up the sun while relaxing on Clifton 4th beach, you are spoilt for things to see and discover in Cape Town.
Medellin, Columbia
A new city on the top spot is Medellin, Colombia as it's offers nomadic career driven millenials an amazing place to live and work from. The food is amazing, it's incredibly affordable to live here and there are an array of co-working spaces in this digital nomad community.
Canggu, Bali
The Indonesian Island of Bali has previously been identified as a favourite amongst hipsters and bohemians with plenty of fun things to do. However, in recent years it has emerged as an increasingly popular spot for digital nomads also, particularly in Canggu. With its broad scope of coworking offices, ideal for those wanting to work amongst other travellers and entrepreneurs, make connections or perhaps even collaborate. Apart from the distinct, beautiful scenery beaches renowned for surfing, and a range of restaurants/nightlife such as Old Mans on the beach you are also able to live well here on a budget. Therefore, Canggu, Bali is an excellent place for those who want to save some of their hard-earned money to travel elsewhere in the future.
Budapest, Hungary
Budapest is the new favourite many thousands of digital nomads across the world, as it offers an alternative summer spot to work and live from. The city is absolutely stunning yet the cost of living is inexpensive compared to the West of Europe and the coffee scene for nomads is great. It's an alternative city, with lots of co-working opportunities, and good links to the rest of Europe.
Lisbon, Portugal
For those exploring the possibility of being apart of a tight-knit digital nomad community, to taste delicious cuisine, to enjoy a budget-friendly stay and of course experience beautiful weather in a modern metropolis, you may want to plan a visit to Lisbon in Portugal. And don't forget to view the landmark Torre De Belem and the National Tile Museum to!
As with all digital nomads, they are, by nature, keen to explore what the world has to offer. And so, they are also free to pick and choose what places are right for their persona. Although the areas above are popular, you may be looking for somewhere off the beaten track! Which is fine, just be sure to check if there is internet access before you go to avoid the issue of not being able to work once you arrive.
This is a paid partnership article with Three, a mobile phone supplier in the UK as part of their Phones Are Good Campaign. Three believe that phones have been getting too hard a time recently. Far from bringing the end to humanity, they think they bring people together. Think about it. These pocket rockets help us plan our social life, find love, build relations, run businesses and make memories. They also keep us connected on the go, including 71 destinations worldwide with Three's Go Roam proposition. As part of the paid article, Three asked me to share my personal experiences on why phones are good. These opinions, stories and images are my own.
Sign up to AirBnB with this link and receive a £23 off your first booking.
To receive my articles and reviews straight to your inbox SUBSCRIBE HERE.
Did you know I also vlog my trips? Make sure you subscribe to my YouTube channel so you get alerted when all my travel videos goes live… CHECK THEM OUT HERE
Other posts that may help you:
The Ultimate Guide to the Christmas Markets in Copenhagen
Log cabins with hot tubs in the UK
Ultimate Guide to one week in Bali Itinerary
Gili Islands Accommodation: Backpacker Hostels to 5* Luxury
Review: Nomads Noosa Backpackers Australia
Thank you for reading and as always happy adventuring!
If you've enjoyed this post, please share it for me with all your friends and family!
Sophie X
*This is a sponsored post but as always opinions are my own.