At the start of March, not long after we'd returned from our hideaway in Scotland we headed to the Yorkshire countryside for a cabin getaway in the wilderness at North Star Club.
The unique North Star Club is nestled within 500 acres of native English woodland in the peaceful Yorkshire Wolds. Inspired by the legendary American Great Camps and suffused with Yorkshire country style, it blends beautifully into the untamed forest setting.
Theo and I had been after a weekend off-grid, where we could switch off, relax and spent quality time together. Even though the idea of no wifi and no kitchen freaked me out originally I came round to the idea and actually loved the freedom that came with it.
We spent our weekend walking, axe-throwing, cooking breakfast, lunch and dinner on the gas BBQ and having long lie-ins together in our gorgeous cabin with the fire on. It was exactly what the doctor ordered and I am so glad I got to experience the amazing North Star Club, after years of seeing their amazing cabin getaways pop up on Instagram.
Looking to take some books to read? Check out this guide to the best outdoor books.
Cabin Getaways
The History of North Star Club
An incredible feat from the owners, Christian and Carolyn Van Outersterp, North Star Club is the result of design expertise and landscaping knowledge. The Van Outersterps have turned the North Star Club into the quintessential woodland retreat and it really is something special.
North Star Club is inspired by Christian's North American heritage and his Canadian grandmother's tales of the American Great Camps – rustic, wilderness retreats, more akin to woodland hotels, they built for wealthy industrialists in the late 19th and early 20th centuries.
The couple were keen to recreate the magic of these camps, in a rugged Yorkshire setting and the result is a serene and indulgent escape from the pressures of 21st-century life.
This is a fabulous accommodation option for a romantic weekend break, as well as family breaks or hen parties. The accommodation is flexible, with some suites sleeping up to 6 people, and you can rent more than one cabin if there's a larger group of you coming.
North Star Club is a British forest holiday with a difference, where you can forget the crowds, overused facilities and boring commercial woodland, and instead, you can discover a beautiful native forest with huge biodiversity and cosy cabins worth travelling for.
Cabin Getaways
North Star Club
The Club has only eight private woodland suites, which are all decorated in a modern rustic style. Each of the cabins has it's own large veranda, cosy sitting room, large bedroom and an indulgent spa-style bathroom with ready-to-dunk bathtubs.
Close by to your cabin (and also where you check-in) is The Woodshed, a communal chill-out area with an outdoor fire pit and oodles of natural woodland beyond. Here you can snuggle up with a book by the fire with tea, coffee and homemade cake all based on an honesty system. Purchases from here can be added into the honesty book, under your name and suite number and then settled up at the end of your stay.
North Star Club isn't a self-catering experience, but they do provide a gas BBQ on the veranda to cook on. And inside the cabins, you can find a min-kitchen with a kettle, fridge, freezer and washing up sink. There is also a lot of places to eat nearby which you can either eat out at or order takeaway.
And North Star Club can also arrange to have food hampers delivered by arrangement to your suite.
Cabin Getaways
The Moon Suite
Our gorgeous woodland suite for the weekend was The Moon Suite, located on the main pathway of the cabins, towards the end of the path.
The name of the cabin comes from the days gone by when Yorkshire was at the heart of the world's wool trade, supplying the finest products money could buy. Abraham Moon is one of the few suppliers still going strong after 175 years – we love their gorgeous tweeds still produced in Yorkshire. This suite pays homage to the skilled workers from this era.
Our woodland suite was super cosy, with a sitting room with a double sofa bed, large bedroom with kingsize bed and a wood burner, second bedroom with bunk beds and of course a spacious bathroom with bath and separate walk-in shower.
*The Hideaway suites are smaller with a king-size bed and a double sofa bed and a walk-in shower.
With an impressive bedroom, bathroom and sitting room these versatile suites are perfect for couples and if you can't leave the kids at home some can cleverly accommodate up to six people!
Features
Large covered veranda
Sitting Room
Large wood burner
Bathroom with a shower and constant hot water
Hairdryer
Small fridge
Gas-fired BBQ
Walk-in cupboard

Cabin Getaways
Accommodation options
Suites
Sitwell
Amy Johnson
Moon Suite
Woodville
Hideaway Suites
White Rose
Whitby
Atkinson Grimshaw
Star Suite
The gorgeous Star Suite has everything the woodland suites has but with the addition of a stunning copper bath and a lovely private infra-red sauna. The perfect indulgent retreat!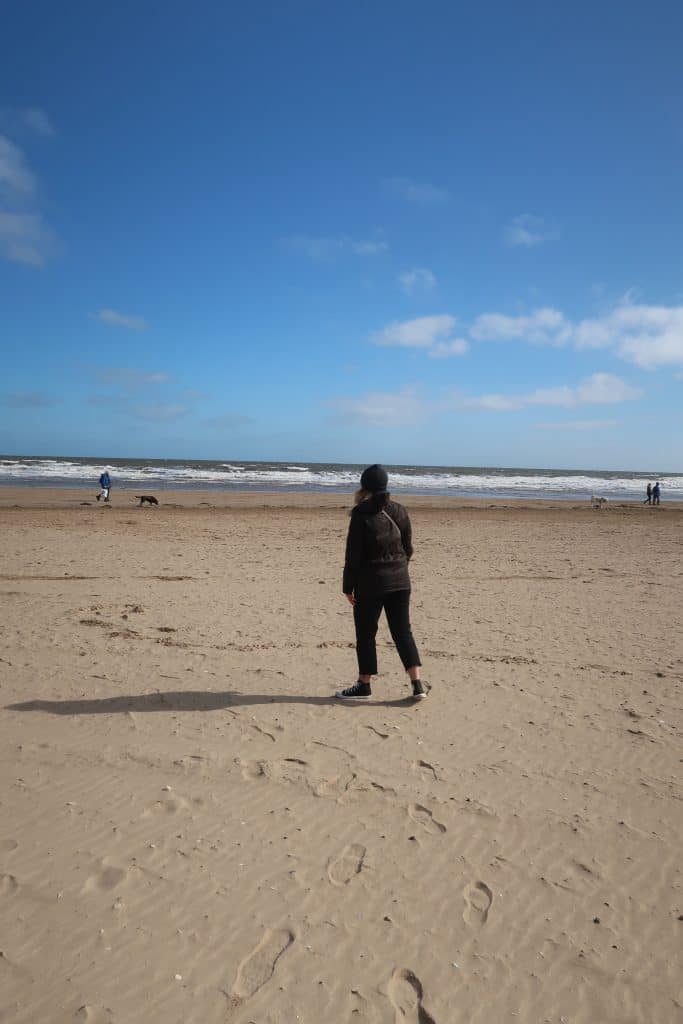 Cabin Getaways
Local Activities
If you're yearning for the great outdoors, like we were, then this is a truly fabulous part of the country to visit. Nor6th Star Club is isolated, but this was perfect for the kind of weekend we wanted. The club is nestled into the Yorkshire Wolds, in what's become known as "Hockney country", where their most famous living artist lives and works.
Located just outside the village of Sancton, there's so many activities for you to try, from Polo to Axe-throwing and shopping to golf. In fact, there's so much to see and do around the area that you may want to stay a little while longer.
Polo- www.whiterosepolo.co.uk
Wolds Gliding Club – www.wolds-gliding.org
Jorvik Berserkers Axe Throwing – https://www.facebook.com/Jorvik-berserkers-100841558057454/
Golf – KP Club – www.kpclub.co.uk
Allerthorpe Park – Watersports – www.allerthorpelakelandpark.co.uk
Clay Pigeon Shooting – www.moncktonshoot.co.uk
Yorkshire Food Finder – www.yorkshirefoodfinder.org
Country Houses – Sledmore Hall – www.sledmerehouse.com
The Races – York – www.yorkracecourse.co.uk
Flamborough Head – www.flamboroughhead.co.uk
Shopping! – York and Beverley – www.visityork.org
If you want a unique alternative to a country house hotel then come and break free, slow down and truly unwind – you won't find a more enchanting place to do it. Make sure you book your cabin getaways today…
---
My Travel Tips and Recommendations
Flights
To book flights, I always use flight search engine, Skyscanner, I regularly use the Everywhere tool to find the cheapest places to travel. It's how I get to travel so much all around the world. I find it the easiest way to compare flight prices across airlines and get the best deals.
Accommodation
For accommodation, I usually book most of my hotels or hostels through Booking.com. I love using this platform as it provides me with some amazing deals for accommodation all around the world. Or if you prefer, I also recommend using Airbnb. If you haven't signed up with Airbnb already, you can use this link to get £25 off your first visit!
Photography and Technology
Here is a list of the technology I always travel with:
Travel Insurance
Picking travel insurance that covers you in all eventualities is an essential part of planning a trip for every single person. If you can't afford travel insurance, you can't afford to travel. You never know what's around the corner. World Nomads is an affordable option that I personally recommend. BOOK HERE
Other posts that may help you:
Festive Things to do in London at Christmas in December
Ultimate Guide to one week in Bali Itinerary
Visit Lisbon: 9 Day Trips from Lisbon
Italian Coastal Adventure in Positano
Hot Air Balloons in Cappadocia
The Best City Breaks for Couples
Beginner's Guide to Europe Interrail Routes
10 Hygge Things to do in Copenhagen
Sign up to AirBnB with this link and receive a £23 off your first booking.
To receive my articles and reviews straight to your inbox SUBSCRIBE HERE.
Did you know I also vlog my trips? Make sure you subscribe to my YouTube channel so you get alerted when all my travel videos goes live… CHECK THEM OUT HERE
Thank you for reading and as always happy adventuring! If you have any questions about the destination please leave these in the comments below.
If you've enjoyed this post, please share it for me with all your friends and family!
Sophie X