One of the most asked questions I get on a daily basis is "how do you afford to travel so much?" and the answer isn't as simple as it first seems. I am not rich, not do I have a rich family, nor do I own my own business so I travel a lot for work. So every penny counts, meaning I am constantly on the lookout for the best Budget Travel Destinations…
I simply plan my trips excruciatingly painful, so that they are the cheapest they can be, but provide me with incredible experiences.
One of the biggest misconceptions people have when thinking about travel is that travel is expensive, but it really isn't true and with the right knowledge, advance-warning, research and timings, travel can be cheap. Especially when you can buy a flight with Ryanair these days for as little as £2.99. It's no surprise more and more people are jetting off up to five times a year.
Here are my top 10 budget-friendly travel destinations around the world to visit in 2020….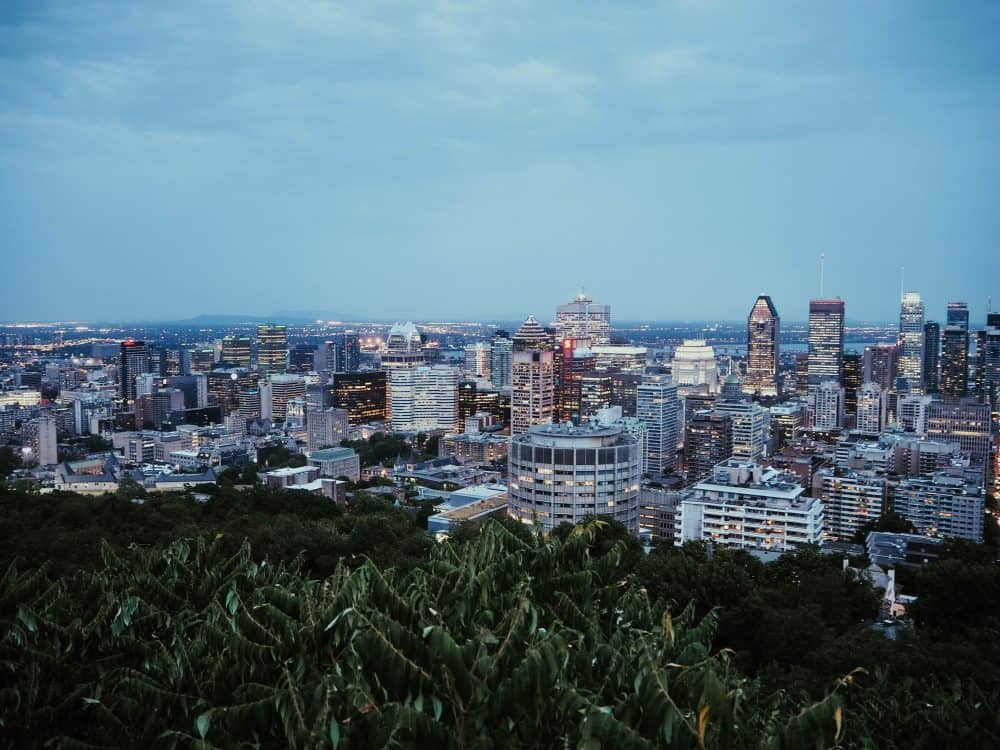 Top 10 Budget Travel Destinations to visit
Montreal, Canada
Croatia
Malta
Cambodia
Morocco
Zanzibar
Greece
Paris
New Zealand
Thailand
Top 10 Budget Travel Destinations
How to Plan a Luxury Holiday on a Budget
Not everybody expects the same thing from their luxury holiday. For some, it might mean spending time in an all-inclusive resort or sipping the best wines on a great beach; for others, it means going away for a long period, even if it means backpacking, or being able to experience the best a city has to offer. No matter what luxury means to you, if you want to experience it during your holiday without spending a small fortune, here are some ways to make it happen.
Book services that will make you feel like royalty
You'd be surprised how much difference a few affordable services can make to the holiday you are preparing. Starting with some that you can benefit from even before boarding your flight! To begin your journey why not drop off the car at the airport and leave it with a chauffeur to park. You will begin your holiday far more relaxed and ready to jet off. Meet and Greet services allow you to do just that, and it's not as expensive as you might think (especially if you book in advance).
Grab a glass of champagne
Booking an airport lounge can also be a wise investment. You'll get to use these spacious rooms separated from the rest of the travellers and relax before your flight. In most lounges, you get access to a buffet, a bar, unlimited Wifi, newspapers and magazines. If you are going to be at the airport for a few hours, it might be cheaper to book a lounge instead of buying meals, drinks, Wi-Fi access and reading material from different airport shops.
Reserve your seat ahead of time
Air travel isn't always the most comfortable, so add a bit of luxury to your flight by reserving your seat. This way, you'll be able to choose where you want to sit, be it at the front of the plane so you can be one of the first passengers to leave the aircraft after landing, or at an exit row so you have a bit more room for your legs. You know I don't like flying very much, so here's something I've learned: the seats right above the wings are more stable, so you feel turbulence less. With enough leg room and fewer bumps, you can upgrade your trip for just a few extra pounds.
Do some "smart" research into different destinations
Sure, most of us read travel guides or look at photos of destinations on social channels before deciding where to travel next. But if you really want to research the smart way, take the time to check the exchange rate of your currency against the currency of the country you want to visit. You'll be able to get much better accommodation and services for the same amount if you visit a country with a weaker currency compared to yours – conversely, opting for a country with a stronger currency means you're likely to get less for your money.
Travel away from the tourist destinations
If you feel adventurous, find the up and coming travel locations that are not yet flocked with tourists. With the number of travellers steadily increasing globally, many places become mainstream in a matter of years now. Lonely Planet publishes an annual list of the best upcoming places to visit. By picking one of these, you have higher chances of visiting a place unspoilt by tourism that will cost you much less than most popular destinations.
Travel at the right time
If you can travel outside of the main touristic season, do it! Booking a trip just a few weeks before or after the date you had planned can sometimes save you lots of money. What is known as the "shoulder season", just before or after the main touristic season, yields some great deals for practically the same experiences as during the main season. Time to book that suite for the price of a regular room!
Luxury holiday is a state of mind, not just a price tag. Give yourself enough time to research and plan your holiday and you'll be able to organise a luxury getaway without emptying your bank account. I hope you liked my travel hacks – let me know if you'd like more of these!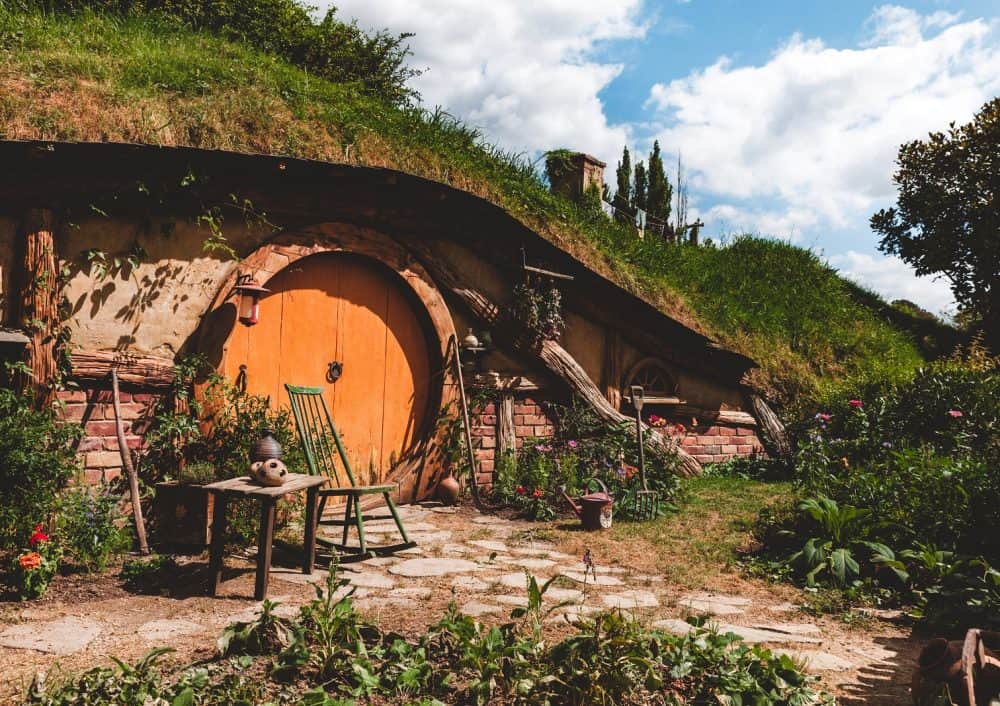 Top 10 Budget Travel Destinations
1. Montreal, Canada
Montréal is the largest city in Canada's Québec province, set on an island in the Saint Lawrence River and named after Mt. Roya. The dollar has a very favorable exchange rate in Canada meaning its a really great time to visit Montreal right now. The flights are short and inexpensive from the UK, and Europe, meaning getting there doesn't cost the earth either. There's a big French influence here from the French colonial Vieux-Montréal.
2. Croatia
Croatia has had a revival over the past few years and Croatia's coastal areas: South Dalmatia, Central Dalmatia, North Dalmatia, Kvarner and Istria have all become popular with tourists. The country is fairly cheap when it comes to travel and the capital of Croatia, Zagreb, offers tourists Austro-Hungarian architecture and incredible mountains, a different perspective to the Croatian islands. Food is cheap, and attractions are well priced for popular tourist areas.
3. Malta
Since visiting Malta last year it has quickly crept up my 'favourites' list. There is simply so much to see and do in this wonderfully historic country, from it's beautiful cliff edges, to stunning architecture, and friendly locals to clear waters, it is an island with many sides. Me and Theo flew out to Malta at the beginning of the summer holidays with the little one to spend a week here, and we were delighted with what we found. Another wonderful country added to my list…
4. Cambodia
Cambodia has long been an iconic Southeast Asia tourist destination. Mostly famous for their complex and challenged history, set against the most incredible temple complex of Angkor Wat. You can also find the stunning Tonle Sap Lake, where you feel very calm from the moment you arrive. It's still fairly cheap to travel Cambodia, especially compared to their slightly more popular neighbours, Thailand and Vietnam. You can stay at hotels for $10 a night, eat street food for $2 and visit temples for free.
5. Morocco
Travel to Morocco feels like you are in another world of colors, smells and tastes, and reminds me so much of the story of Aladdin. As you wander the markets of Marrakech or journey into the Sahara, it feels like you are traveling back through time and it's something amazing to be seen. Morocco is extremely budget-friendly so you can splurge out on five star hotels, the most amazing restaurants in Marrakech or go for a spa day.
6. Zanzibar
Zanzibar is a Tanzanian archipelago off the coast of East Africa and is on my bucket list for 2020. On its main island, Stone Town is a historic trade center with Swahili and Islamic influences, and offers cobbled winding streets for visitors to explore their minarets and carved doorways. The island is also famous for white sandy beaches, coral reefs and a varied culture. The cost of a trip here, though not cheap, is reasonable for similar experiences of this kind around the world. It's the African Maldives, but much cheaper!
7. Athens
Athens is the capital of Greece and is also at the heart of Ancient Greece, a powerful civilization and empire. The city is still dominated by 5th-century BC landmarks, including the Acropolis, a hilltop citadel topped with ancient buildings like the colonnaded Parthenon temple and is a wonderful city to explore on a budget. Whilst Greece itself has never been cheap as such, the recent financial trouble the country has landed itself in means that hotels, food and drink costs have been lowered to entice tourists.
8. Paris
Paris itself is not cheap, but it can be done cheap! If you can find budget friendly restaurants, or stay in an Airbnb so you can cook in the evenings, Paris can be a real budget-friendly destination. And there's also a lot to do in Paris which is free, for example visiting the Eiffel Tower if you don't go up and wandering around the quiet streets. The Euro is at an all-time low compared to the dollar, so take advantage!
9. New Zealand
New Zealand is not a usual budget travel destination but given that the US dollar is currently very strong and the NZ dollar is at multi-year low, now is an incredible time to visit because you're getting a lot more value for your money than you have in the past. And again, if you stay in an Airbnb, eat at your accommodation, and spend your time exploring the best bit about New Zealand, the outdoors, then it could be a fairly cheap travel destination for you.
10. Thailand
Generally not as cheap as Cambodia, but Thailand does offer more bang for your buck, compared to many European cities. Head out of the city and to the main islands such as Phi Phi and Krabi – here you get more for your money and hotels are cheaper. There are the most beautiful beaches, cafes and bars where you can sit back and relax with a $1 beer. Though, if you want to visit, do it soon, as an influx of high-end resorts will make this getaway more expensive each year.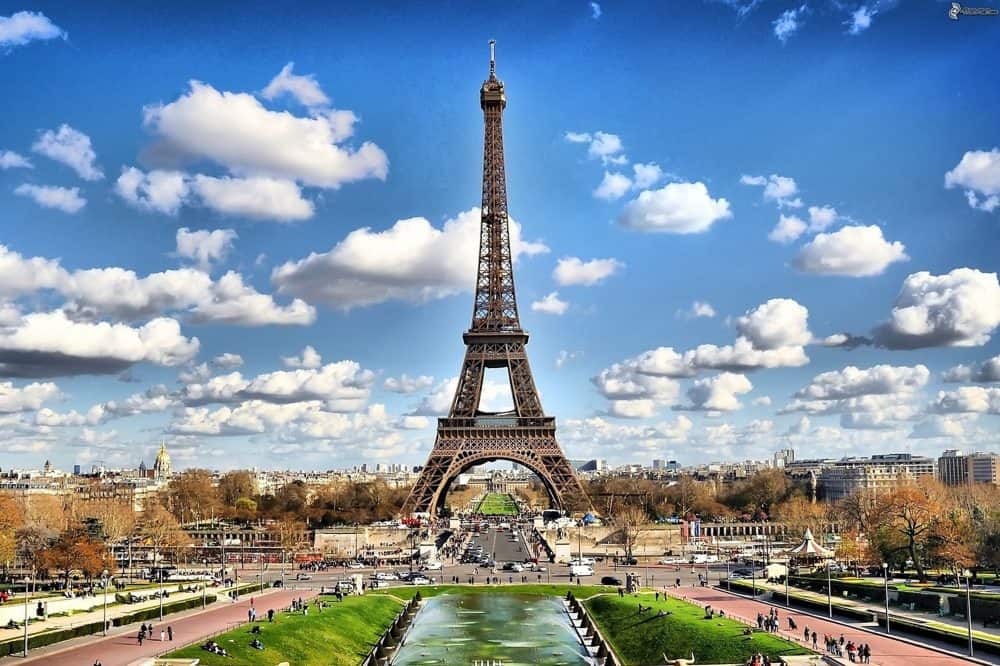 Other posts that may help you:
The Best City Breaks for Couples
Beginner's Guide to Europe Interrail Routes
Copenhagen Chic at the Andersen Hotel
Best Vegan Restaurants in Malmo
Ultimate Guide to a Weekend Break in York
10 of the Best places to eat Brunch in London
The Best Weekend Trips in the UK
Sign up to AirBnB with this link and receive a £23 off your first booking.
To receive my articles and reviews straight to your inbox SUBSCRIBE HERE.
Did you know I also vlog my trips? Make sure you subscribe to my YouTube channel so you get alerted when all my travel videos goes live… CHECK THEM OUT HERE
Thank you for reading and as always happy adventuring!
If you've enjoyed this post, please share it for me with all your friends and family!
Sophie X