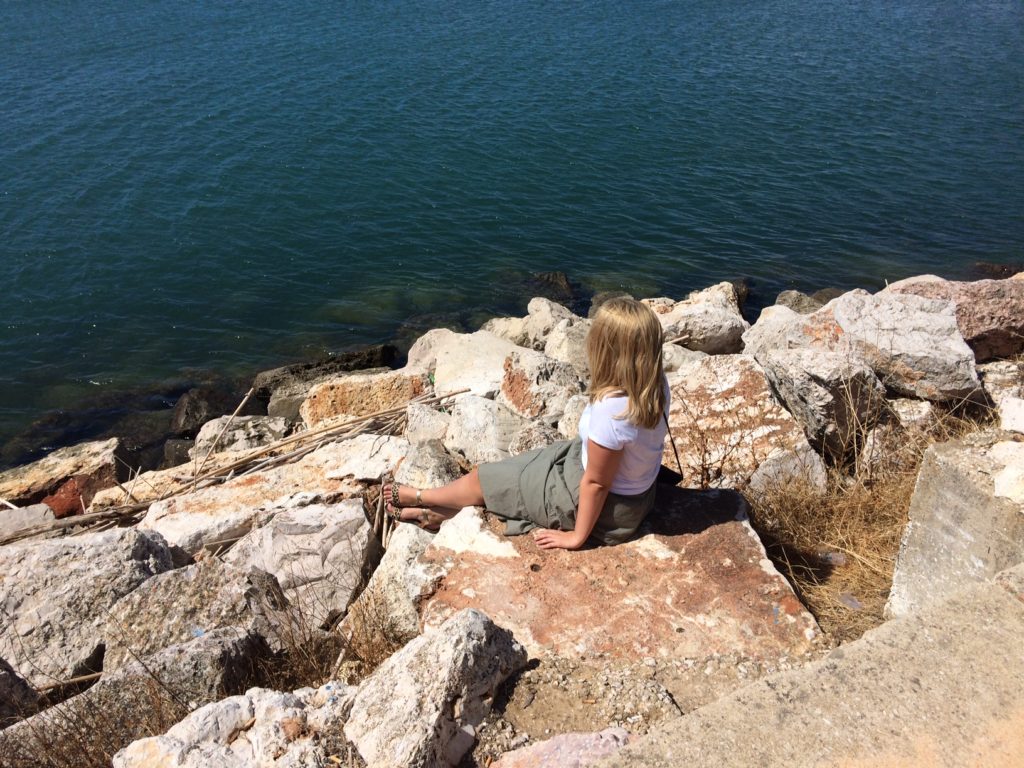 Last summer I went on a week-long holiday with my family, I didn't blog about it as it was around the time I needed somewhere to escape after a hard few months with my mental health. My parents had rented a villa and we headed back to our favourite country to visit as a family, Portugal.
We headed to the Algarve again and opted for a stay in the stunning Vilamoura. It was exactly what I needed both in mind and body, and I am so glad I didn't blog it back then as it gave me time to reflect on a wonderful week, away from social media and the chaos of everyday life.
Where is Vilamoura?
Nestled in the heart of the Algarve, in south Portugal, Vilamoura offers all you need and more. The resort has flourished for many years, famed for its picturesque landscape and warm year-round climate. The super-chic town of Vilamoura is definitely one to consider for a trip to Portugal, offering a laid-back, sun-filled stay, with plenty of great options for leisure activities, food and culture.
When should I visit Vilamoura?
Vilamoura has long hot summers, pleasant spring/autumns and winters that are mild but unpredictable with an equal number of bright days as wet days. The height of the tourist season is from July through to August and this is when the beaches are packed and hotels are sold out. June and September tend to be popular months with couples, being outside of the school holidays and without the hordes of children, but there is still fantastic weather and a buzz about the town.
What is there to do?
Vilamoura is also home to a great treasure in its stunning marina, a beautiful location decorated with sleek, colourful yachts and a fantastic variety of restaurants to choose from, all boasting delicious fresh sea-food. If a beach holiday is what you after, it won't disappoint, with white sand beaches and conditions ideal for windsurfing and water sports.
In this beautiful town you can find everything from championship golf courses to sandy beaches, sleek spas and a marina suitable for even the richest of people. Boasting a 1,000-berth marina, Vilamoura attracts the wealthy, yachtsmen, golfers, celebrities and in fact, anyone who just fancies enjoying a rather nice place in the sun!

The beaches of Vilamoura are beautiful, with soft golden sands and crystal clear sea waters that are safe for families, while the motorised water sports (jet skis, banana boats and parasailing) will entertain "children" of all ages. The Algarve is great for teenagers and older children, who will adore Zoomarine or the waterparks of Aquashow and Slide and Splash.

Where should I stay?
In Portugal I would really recommend renting a villa, it's the best way to stay when in this beautiful country and gives you space and serenity. Holiday rental company Clickstay are a great option when renting a villa or apartment, and they have an array of options in Vilamoura including this stunning modern house located 3km from the marina, and only 20km from Faro airport. It is a modern property with outdoor pool, sleek kitchen and five bedrooms. Enough room for all the family!
*This post is in collaboration with Clickstay, but as always opinions are my own.
Follow me on
Twitter | Instagram | YouTube | BlogLovin | Pinterest | Facebook