Last month, on a lazy Sunday I headed down the road to Yoga Festival Sweat Studios. Located just outside Milton Keynes and only five minutes drive from my house is the wonderful Tip Top Venues, where this year's yoga festival was being held in the beautiful Buckinghamshire countryside. 
The festival was a one-day mini yoga retreat which was exactly what I needed after a manic August, 4 flights, 6 beds, and multiple all nighters working on the blog. It was the perfect opportunity for some 'me' time. And the best bit, the yoga classes took place in a beautiful tee pee overlooking a lake, offering the most perfect views for some meditation and yoga.
The day was set out in to sections, and designed to give you a complete mind and body workout. We stretched, toned, destressed, detoxed and also had lots of fun at the same time. Here is the lineup for the day:
YOGA FESTIVAL LINE UP
10am: Open
10:30am-12pm: Wake up flow with Sara Wilmot
We'll get the day started with a gentle flowing yoga class, designed to wake up your body from head to toe. You'll leave feeling stretched, strong and energised, ready for the day ahead.
– What a start to the day this was! It was high energy and woke me up all over. I finished the class feeling rejuvenated and ready for the day!
12pm-1:30pm: Picnic lunch provided by Peel Juice Bar
– WOW WOW – this was exactly the type of lunch I love – all full of goodness!
1:30pm-2pm: Light meditation with Sarah K-Hirji
Join Sweat Studios' instructor, Sarah for some light meditation. A chance to let your lunch settle before we begin to move again in the afternoon. This session is designed to calm both your body and mind. Sarah will lead you through some simple exercises to clear your mind and reduce your stress and anxiety.
– After a manic month, full of stress and anxiety me and Theo loved the meditation section. It gave our brains a chance to catch up, relax and destress. And Sarah's voice was the most soothing voice ever!
2pm-3:30pm: Wind-down flow with Sophie Free
One of Buckinghamshire's most popular yoga instructors, Sophie Free joins us fresh off the back of her own hugely successful Freedom Yoga Festival. This yoga class is designed to start to slow your body down. You'll combine mellow, flowing yoga poses to relieve stress and keep your body strong and supple. A perfect way to close down your week.
– I've done yoga with Sophie before and love her way of doing yoga. She is firm but calm, and I always leave a class feeling zen!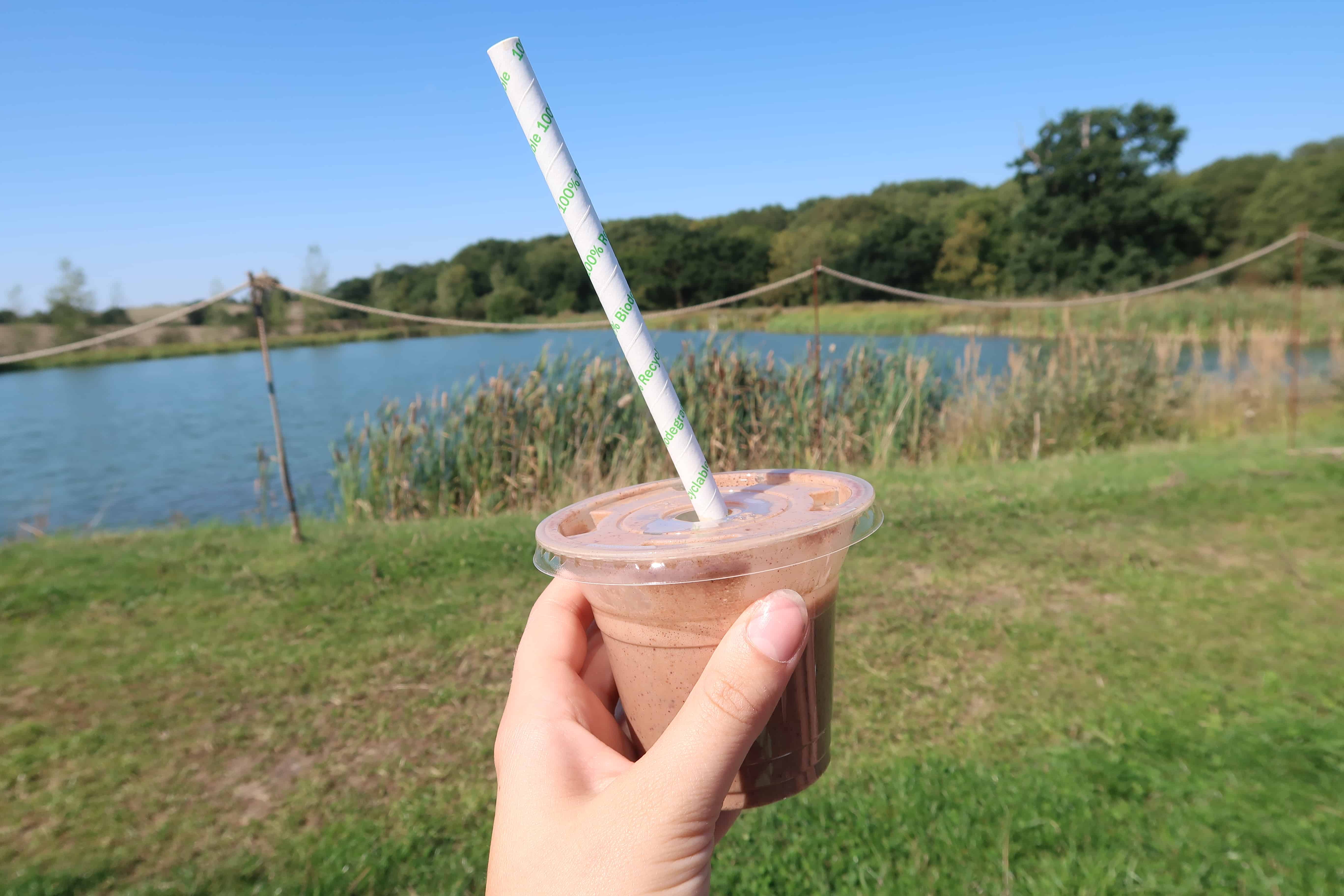 3:30pm-4pm: Comfort break
4pm-5pm : Total relaxation with Sarah K-Hirji
Join Sarah for one of the most popular sessions on the Sweat Studios' timetable. Sarah brings her monthly Rest, Renew, Restore class to the festival. Starting with simple nurturing yoga poses and ending with a yoga Nidra, otherwise known as "yoga sleep", you'll achieve the deepest state of relaxation while maintaining total consciousness. Listening to just the sounds of the countryside, Sarah will deliver you to a state of pure bliss.
– We unfortunately had to miss this section, which I am gutted about as I love restorative yoga and it sounded similar. But we had a roast dinner to go to!
We had such a wonderful Sunday spending it with all of these incredible people – thank you for Sweat for inviting me along. I can't wait for next year!
The one day yoga festival cost £75 and included a full day of yoga, lunch, refreshments and all equipment. Yoga Festival Sweat Studios