I was meant to write this post back in January but instead, the month was incredibly busy and I totally forgot to write it. I have had lots on over the past two weeks, and the first two months of 2020 have been an exciting opportunity in many ways.
I thought it was about time I shared an update on my travel plans for 2020 so I have pulled together this little blog post to let you know what I will be up to in 2020. So far this year I've spent a week in Sri Lanka, a weekend in the Scottish Highlands at Eagle Brae and I have visited London for the day.
Here's what I've got planned so far…
My Travel Plans for 2020
FEBRUARY – SRI LANKA
In February I arrived in Sri Lanka for a week-long tour of this magical country. I was travelling with my BFF Sandy and we had a jam-packed itinerary to explore the centre, south and west of the island.
Within days of arriving in this amazing country, we had climbed the Pidurangala Rock for the most unreal views of Sigiriya Rock, went on safari to find elephants in the wild at Minneriya National Park, eaten a lot of Sri Lankan curry, visited some of the most beautiful temples I have ever seen and hiked at World's End at Riverston, within the Horton Plains National Park in Nuwara Eliya where there were sheer cliff drops of 4,000 feet.
The rest of the week was also just as busy, with a train ride from Kandy to Ella, a trip to a tea plantation to learn more about how tea is made, and we explored the Dutch Fort in Galle.
My Travel Plans for 2020
FEBRUARY – SCOTTISH HIGHLANDS
To round off the month I also headed north to Scotland, for a very different type of trip to Sri Lanka. I arrived in Scotland with my family for a weekend in the Scottish Highlands. We had no concrete plans for the four days, and we decided to take our time, relax and spent quality time together, as well as hitting up some of the regions best-loved secrets.
We headed to the iconic Harry Potter film location of Glenfinnan Viaduct, stopped at Fort Augustus, jumped on a cruise of Loch Ness with Jacobite and spent lots of time in our cosy cabin at Eagle Brae. It was a magical weekend and I can't wait to share more content with you from the weekend.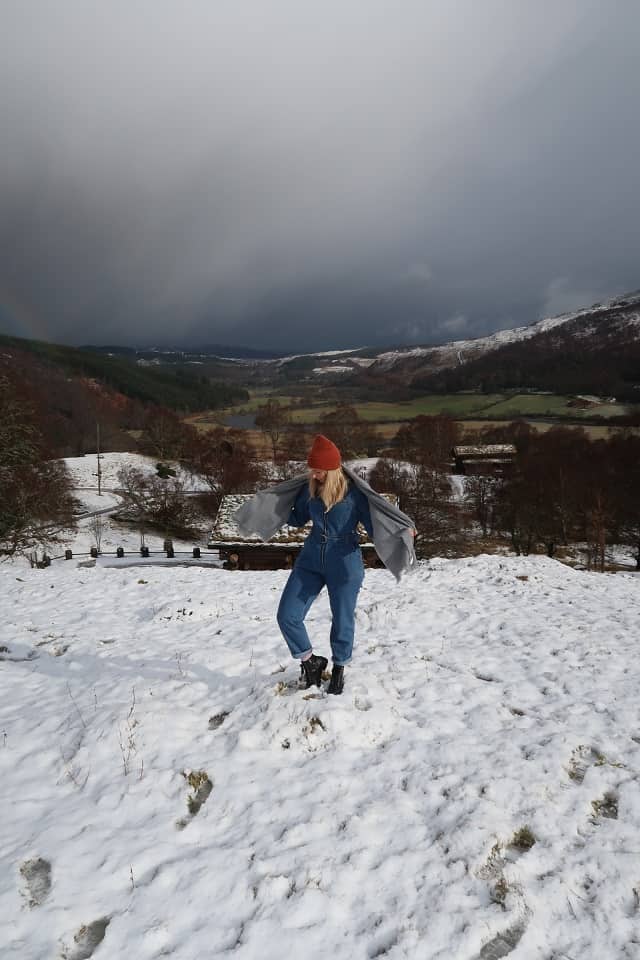 My Travel Plans for 2020
MARCH – LIVERPOOL
In March I am planning a weekend in Liverpool; a city I've barely explored! I am excited to learn more about the iconic band The Beatles at The Beatles Story, visit Royal Albert Dock Liverpool, have a drink at Cavern Club and admire Liverpool Cathedral.
I will be working with a brand I've been a big fan of for a really long time so I can't wait to shoot some amazing content and create some travel guides for you too. I will be using this guide to Liverpool by my fellow bloggers Two Scots Abroad for the trip!
My Travel Plans for 2020
APRIL – SOUTH OF FRANCE
This trip isn't confirmed yet, but I am hoping to get out to the south of France with some fellow bloggers for a weekend in the sunshine!
My Travel Plans for 2020
MAY – LAKE DISTRICT
Then in May, I will be heading north yet again to explore even more of my beautiful country to the Lake District. I will be staying at the gorgeous Langdale Hotel, and finding out more about Pure Lakes which is used in all private and public washroom areas.
Then our friends will join us and we will head off for a further few days to go hiking in the lakes, have picnics by the water and find village pubs to eat lots of homecooked food. I can't wait to finally get to the Lakes for a long weekend, I am certainly craving the open air and water this year.
My Travel Plans for 2020
MAY – HEN DO!
And possibly the most exciting trip I will be taking with my friends this year has to be my hen do in May. I am getting married in September and I am off to The Cotswolds with my closest friends for a weekend relaxing, exploring and eating!
I have been involved with the choice of accommodation (obvs) but then everything else I am leaving to my Maid of Honour. I can't wait for a fun weekend – everyone pray for sunshine!
I can't wait to confirm even more amazing trips and travel plans for 2020 so stay tuned. At the moment I am hoping to finally travel to Canada, explore Finland further and take another cruise. What are your travel plans for 2020 so far? Tweet me or comment below!
---
My Travel Tips and Recommendations
Flights
To book flights, I always use the flight search engine, Skyscanner, I regularly use the Everywhere tool to find the cheapest places to travel. It's how I get to travel so much all around the world. I find it the easiest way to compare flight prices across airlines and get the best deals.
Accommodation
For accommodation, I usually book most of my hotels or hostels through Booking.com. I love using this platform as it provides me with some amazing deals for accommodation all around the world. Or if you prefer, I also recommend using Airbnb. If you haven't signed up with Airbnb already, you can use this link to get £25 off your first visit!
Photography and Technology
Here is a list of technology I always travel with:
Travel Insurance
Picking travel insurance that covers you in all eventualities is an essential part of planning a trip for every single person. If you can't afford travel insurance, you can't afford to travel. You never know what's around the corner. World Nomads is an affordable option that I personally recommend. BOOK HERE
Other posts that may help you:
Ultimate Guide to one week in Bali Itinerary
Visit Lisbon: 9 Day Trips from Lisbon
Berlin City Break: How to spend a Weekend in Berlin Germany
The Best City Breaks for Couples
10 of the Best places to eat Brunch in London
Sign up to AirBnB with this link and receive a £23 off your first booking.
To receive my articles and reviews straight to your inbox SUBSCRIBE HERE.
Did you know I also vlog my trips? Make sure you subscribe to my YouTube channel so you get alerted when all my travel videos goes live… CHECK THEM OUT HERE
Thank you for reading and as always happy adventuring! If you have any questions about the destination please leave these in the comments below.
If you've enjoyed this post, please share it for me with all your friends and family!
Sophie X