Inspired by Monica from The Travel Hack, I've decided to pull together a review of my travel highlights from 2018, month by month. 2018 has taken to me to some incredible destinations all around the world; from Saint Lucia to Iceland and from Sweden to Amsterdam, I have explored some truly wonderful countries and cities this year.
I have overcome so many milestones this year too, achieved a lot and learnt a lot (you can read more about what I've learned here) and I am so proud of how far I've come in 2018. After scrolling back through my photos and Instagram, it reminded me how many amazing memories I have created this year, and more importantly how many memories I am yet to make in 2019….
So here's my recap of a year of adventures….
JANUARY
Yorkshire 
In January, we drove three and a half hours up the M1 to Richmond, North Yorks. We were staying at the wonderful Brompton Lakes,, Yorkshire, part of the Holiday at Home family. We went up there with our best friends Tom and Sophie to celebrate Theo's birthday in style. After a chaotic festive period, we wanted a trip that would be a mix of adventure and relaxation and when we stumbled across Brompton Lakes we knew it was the perfect location with a hint of luxury, alongside a splash of wellbeing = my perfect trip! Brompton Lakes is a collection of 5* lakeside holiday lodges with hot tubs in Richmond, North Yorkshire. It's the perfect location for a weekend retreat away from the chaos of everyday life with family or friends.
FEBRUARY
Sweden
In February I spent six days exploring a region of one of my favourite countries in the world, Sweden. We decided to head to the region taking in various different sights and activities. After scouting the areas for slopes (there's loads) we opted for a day at Mullsjö Alpin and then two days at Isaberg Mountain Resort. Both resorts differed in size, capacity and facilities, but both were great for us, a couple wanting to hit the slopes for a few days, and make the most of the resort facilities. Our visit to Store Mosse was also great, and we walked around the park taking in the nature and even visited the iconic bird tower at Naturum. I'd highly recommend a trip to this region of Sweden, especially in winter!
APRIL
Iceland
In April, me and Katie spent four wonderful days in Iceland, exploring the south of the island, as well as all the tourist hot spots along the way. In order to help you guys with planning your own trip (after I spent hours and hours researching the best places to go and where to stop) I decided to throw together another of my '48 Hours' guides, but this time it was for Iceland. I spent four days here, so you wouldn't be able to fit all of this in 48 hours, however at least it gives you some options! Here is my ultimate guide to 48 hours in Iceland. Read all my posts from Iceland here.
MAY
St Lucia
In May, not long after I'd returned from Iceland, me and Theo decided to mix our adventures up a little and took an eight hour long-haul flight to the wonderful isle of Saint Lucia in search of sea, sunshine and lots of rum. What we found was a lot more exciting than we imagined with activities galore spread across this tiny 24-mile long island in the West Antilles. There was so much to do, from snorkelling to zip-lining and spa treatments to chocolate making – seven days on this wonderful island was not enough. We stayed at the luxurious St James' Club, Morgan Bay, took many road trips up and down the country, jumped on a catamaran boat for the day, visited the Toraille Waterfall and Sulphur Springs and if that wasn't enough, we also made our own chocolate bars at The Rabot Estate, Hotel Chocolat.
Isle of Wight 
As if St Lucia wasn't enough, two weeks after we landed back in the UK we headed off to the Isle of Wight for four days of exploring. I had never been to this wonderful island, but within hours I had fallen in love with it's relaxed atmosphere, smell of sea air, and stunning views from every corner of the island. We stayed at Darwin Escapes' Woodside Bay Lodge Retreat, which was the perfect base for our long weekend away. And then we then spent four days exploring the island, from kayaking at Freshwater Bay with Adventure Activities and dining at The Cow Co, to zip-lining at Tapnell Farm and dressing up at cowboys at Blackgang Chine. We had so much fun over the weekend and I really fell in love with this wonderful little island. More posts coming next week about our trip, as well as a video diary!
JULY
Malta
Since visiting Malta in July it has quickly crept up my 'favourites' list. There is simply so much to see and do in this wonderfully historic country, from it's beautiful cliff edges, to stunning architecture, and friendly locals to clear waters, it is an island with many sides. Me and Theo flew out to Malta at the beginning of the summer holidays with the little one to spend a week here, and we were delighted with what we found. Another wonderful country added to my list… Here is my ultimate guide to a week in Malta…
AUGUST
Malmo
Then in August, I headed back to my favourite country once again, but this time to explore Malmo! I absolutely fell in love with this lesser known Scandinavian city. It's full of the best cafes, the freshest food, the cosiest apartments, the coolest neighbourhoods and activities galore. Malmö is a coastal city in southern Sweden and lies at the eastern end of the striking Öresund Bridge, a long road and railway bridge–tunnel running to Copenhagen, Denmark. Me and Katie take a trip together every year, and this year I've been lucky enough to take two trips with her, firstly to Iceland in April and this trip to Malmö . It was a lovely few days and I felt so grateful for having such a wonderful friend once we got home!

SEPTEMBER
Italy, France, Gibraltar, Spain
In September I headed off on the trip of a lifetime onboard Crown Princess Princess Cruises, boarding in Barcelona for a week-long adventure around the Mediterranean, stopping at Gibraltar, Marseille, Genoa and Pisa. The main draw for me going on the trip was the destinations, and how effortless it was going to be visiting five cities in six days. I loved the thought of waking up in a new country everyday, and not take trains, planes and buses to see multiple countries in a short space of time. In only seven days we cruised the mediterranean stops at Barcelona, Marseille, Gibraltar, Genoa and Pisa aboard Crown Princess. As part of my trip around the Mediterranean, I wanted to give provide a quick tour of Crown Princess, including all of these amenities that are onboard this magnificent ship. As you'd expect from the name, Crown Princess, is a beautiful ship with long, spacious decks, an array of restaurants, cafes and bars to choose from, and stunning decor from top to bottom. The ship was recently refurbished in April 2018, and now is in-line with the rest of Princess Cruises' classy fleet.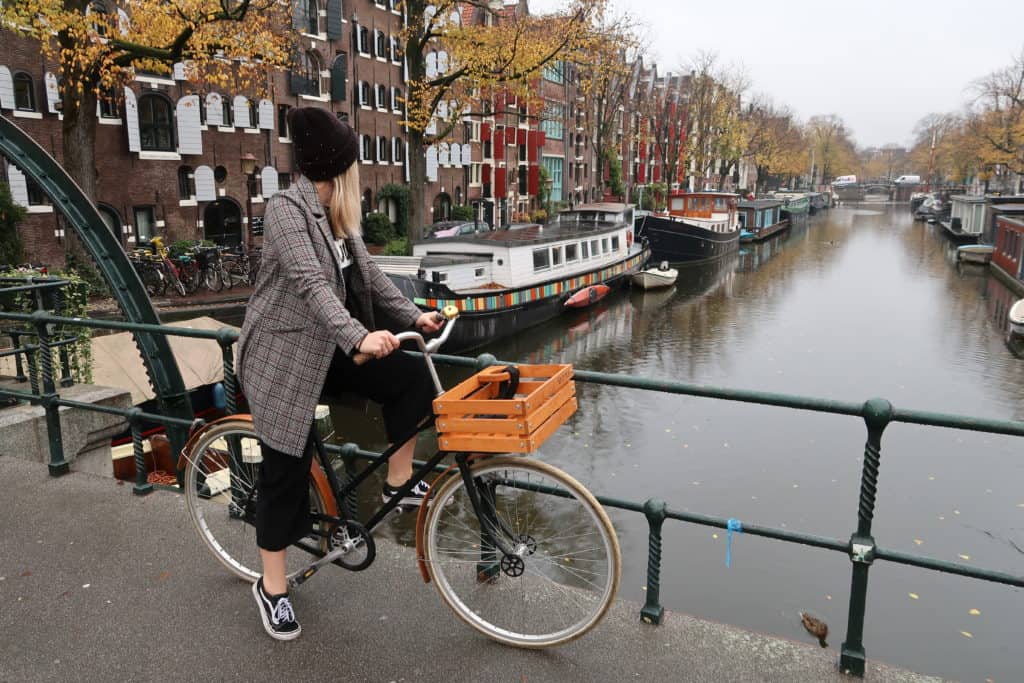 NOVEMBER
Amsterdam
In November, I headed out to my favourite European city Amsterdam for three days of activities, drinking and exploring. Yet again I was in awe of this magnificent city. Over the last few years I have visited Amsterdam four times, and it has quickly become my home from home. I have fallen madly in love with this city, and I love the Dutch way of life. I have already been looking at apartments in Amsterdam to see how much it'd be to live here…. Amsterdam is one of my favourite cities, and every time I visit I feel so at ease there. I love walking around the city, or jumping on a bike and heading off on a day exploring. For our 48 hours in Amsterdam we had grabbed ourselves one of the latest guides from Marco Polo Travel and throughout the weekend, we drew all over our pull-out map so we could plan our days, based around which area of the city we were heading to. Every time I go to Amsterdam, without shadow of a doubt I always stay with Yays! Yays is an apartment rental company with 100's of apartments in Amsterdam, alongside another newly opened building in Barcelona. Yays is a new travel and stay concept located in unique neighbourhoods, offering you a home from home whilst you travel.
DECEMBER
York 
Last month me and Katie headed to York for a festive weekend in one of England's oldest cities. York is a city with Roman roots and a Viking past, almost exactly halfway between London and Edinburgh. Combining the best of its heritage with modern British life, you'll feel as if you've stepped back in time as you amble down intertwining streets lined with 13th-century walls, but its thriving cultural scene will bring you right back to the present. Whilst we were there, we stayed at the wonderful Staycity York, just on the outskirts of the city for two nights in a two-bedroom apartments overlooking the city walls. Staycity Aparthotels are the perfect way to experience a new city – combining all of the advantages of a hotel with the comforts of home. Your Staycity serviced apartment is just like being in your own home – put your feet up in the living room, watch TV on the flat screen, browse the internet using the complimentary WiFi and help yourself to endless cups of coffee in the fully equipped kitchen.
READ FULL POST: TBC!
Jersey 
To top off my final trip of the year to Jersey…. we spent three days here, staying at The Royal Yacht hotel in St Helier and exploring the island by car. The island has a strong mix of British and French cultures, it's known for its beaches, cliffside walking trails, inland valleys and historic castles. The Jersey War Tunnels are famous, located in a former hospital excavated by slave labor, and documents the island's 5-year German occupation during WWII. There's so much to do and see on this tiny island (only 12 miles long) and we can't wait to return very soon! We ate at the wonderful FEAST in Gorey for dinner one evening and dined at our hotel on New Years Eve at their Gala Dinner. We visited many of the iconic places around the island, including Grosnez Castle, Elizabeth Castle, Mont Orgueil, Jersey Zoo, La Corbière Lighthouse and we even stopped off for lunch at the famous The Hungry Man!
READ FULL POST: TBC!