Here's a personal post today all about my travels so far this year. I always get stuck in a rut when it comes to travel, often telling myself I am not doing enough when in fact I've already had some amazing adventures this year already. It's time to review where I have been, what I have been doing and what's up next!
I have separated this post by months, as otherwise it all rolls in to one big mass of trips, events and life moments. Here we go…
My 2018 Travels so Far
Let me kick off with a quick re-cap of my travels so far this year, just so you can catch up with any content you might have missed;
MONTH #1 – JANUARY
In January…
I ventured north to Darlington to spend a weekend with friends at a lakeside cabin in the woods.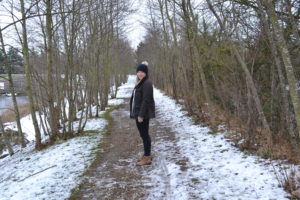 I worked with one of my favourite brands Fat Face again to launch their Winter Collection
I stayed at The Pointer in Brill in one of their adorable rooms, and dined across the road at their award-winning restaurant!
MONTH #2 – FEBRUARY
In February…
Theo and I flew over to Sweden for a week of skiing and exploring Smaland. We went skiing for a few days…
And then went on a road trip exploring
MONTH #3 – MARCH
In March…
I enjoyed some down time at home as I finished my first module of my Diploma in Marketing. And spend a spa day at Eden Hall with my very pregnant best friend Harriet.
MONTH #4 – APRIL
In April I went on an epic road trip around Iceland with my best friend Katie and we stopped at every Instagrammable location possible.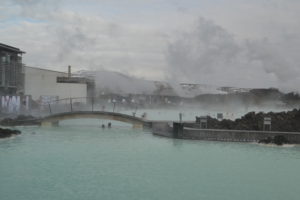 And then spend a day in Oxford with some of my blogging besties and Marco Polo Travel Guides!
MONTH #5 – MAY
In May Theo and I flew over to the Caribbean again for a week on the wonderful island of Saint Lucia, and once we returned we spent a long bank holiday weekend on the Isle of Wight with Arabella!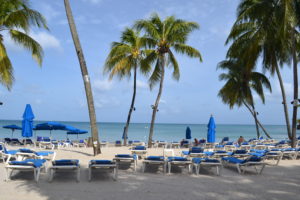 And then we took a weekend trip to the Isle of Wight as a family, staying at Darwin Escapes. We went kayaking, walking, sunbathing and ate lots of yummy food.
MONTH #6 – JUNE
In June I visited Sherwood Forest for a few days with family at Forest Holidays. We went
And again I worked with Fat Face again on launching their summer campaign and celebrating their 30th birthday!
(PS. I must really love that denim jacket as I've worn it alot!!)
I have travelled for 26 days, taking 6 flights, to 5 countries using only 14 days annual leave. Not bad when you think about it…
My Upcoming Trips for 2018
So where am I heading next? Here's an overview of my upcoming travel plans
July – Malta, Pennyhill Park
August – Malmo
September – Jersey
November – Bruges
December – Edinburgh
Thanks so much for taking the time to catch up with me!