Australia is a one in a million kind of country whether its the wildlife, the landscapes, the food or the history. It is a country with no limits and where everything you see opens your eyes to the world…
Here are 10 Things You Can Only Do In Australia:
Walk around the world biggest single rock
Swim in one of the seven wonders of the world
Visit the most isolated city in the world
Say hello to the worlds most poisonous jelly fish – the box jelly fish
Cuddle a koala
Ride a camel in the outback
Drive a 4WD on the world biggest sand island
Learn to play the didgeridoo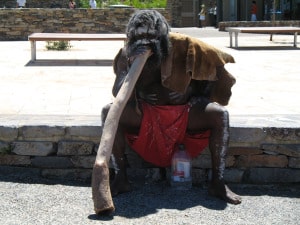 Swim with whale sharks
Stand next to the world oldest living organism – The Stromatolites
I'd love to keep giving you advice and tips so feel free to follow me on my blog. And don't forget you can follow me on Facebook, Twitter, Instagram & bloglovin'.